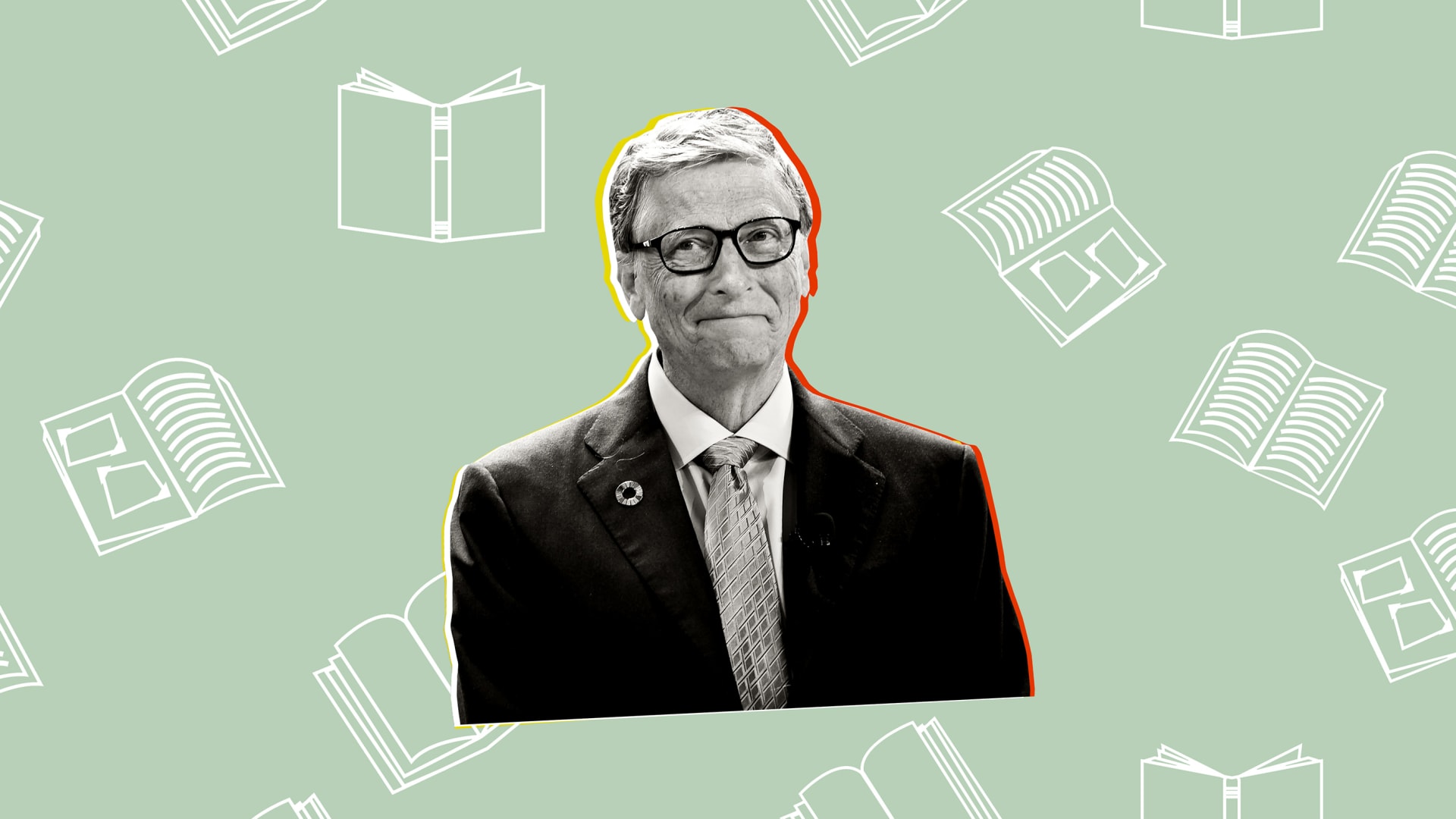 Bill Gates calls himself a "weird dropout" because he didn't stop learning, even after dropping out of college. Gates is one of 31 successful people whose interview appears in the new book How to Lead by David M. Rubenstein.
Rubenstein is co-founder of the Carlyle Group, one of the largest private investment firms. He's also a billionaire who was one of the first to sign the Giving Pledge, a commitment to donate the majority of his wealth to philanthropy.
Rubenstein has a side job as the host of a television program where he interviews great CEOs, entrepreneurs, and billionaires. When asked to summarize the common trait successful leaders share, Rubenstein said, "They improve their brain all the time. They're always reading, always learning more."
On the basis of the book and my own conversations with some of the leaders Rubenstein profiles, I agree with his observation--successful people are addicted to learning.
Bill Gates
Bill Gates "dropped out" of Harvard, but never really dropped out from learning. In fact, he reads more and takes more online courses than probably anybody you know--unless the person you know reads more than 50 books a year.
"I love being a student," Gates told Rubenstein.
Gates even chooses his friends for what they can teach him. The foundation of the famous friendship between Gates and Buffett is based on the fact that they're constantly learning from each other.
"Warren totally shaped the way I think about things," Gates said. "My whole business education started the day I met Warren."
Both Gates and Buffett believe that you will move in the direction of the people with whom you associate the most. They will teach you things that you just don't have the time to learn on your own.
Richard Branson
"I feel like a perpetual student," Richard Branson told Rubenstein, even though the Virgin founder dropped out of school at the age of 15. "Every day I'm learning. I see life as the one long university education I never had."
I've interviewed Branson in person twice. On one occasion, I had the opportunity to spend a day with him as he visited several cities to launch Virgin America. We even partied in Vegas that night--but that's the subject for another article.
I noticed that Branson has a learning tool he keeps by his side--a notebook. Branson takes notes on everything: conversations and observations, new ideas and employee feedback.
Know-it-alls don't carry notebooks. But successful people are perpetual learners who are insatiably curious about the world around them.
David Rubenstein
"Leaders need to expand their knowledge every day--to exercise their most unique muscle: their brain," Rubenstein writes in his book. "Failing to do so makes it difficult to keep up with a rapidly changing world."
When Rubenstein was young, he never imagined that he'd become one of the richest people in the world. He grew up in a low-income Baltimore neighborhood. His father was a mailman and his mother was a stay-at-home mom. The family didn't have a lot of income, but Rubenstein knew that knowledge was his ticket to success.
Today, at the age of 71, Rubenstein is still "obsessive" about learning new things, mostly through reading. He reads six newspapers a day, 12 periodicals, and at least one book a week. "Nothing focuses the mind like a well-written book," he writes.
There are many ways to keep learning. Take a free online course, read a business book that's not assigned to you, and be humble enough to strike up a friendship with people who are smarter than you.
Don't worry if your drive to learn isn't quite as obsessive as Gates's, Branson's, and Rubenstein's. Developing a curious mindset doesn't come naturally to many people. The first step is to realize that constant and never-ending learning will separate you from the pack.
Sep 30, 2020