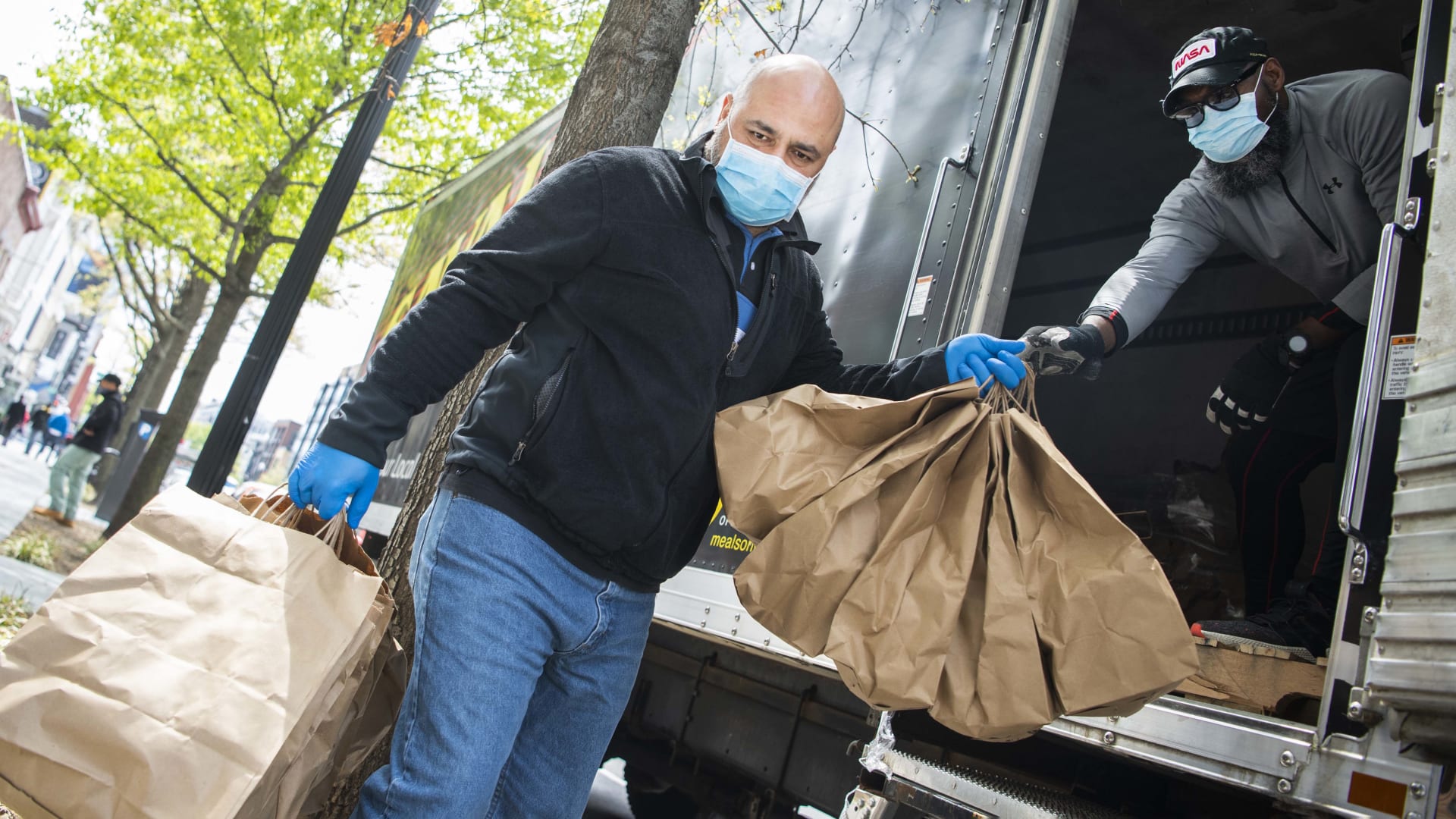 Data from the Bureau of Labor Statistics shows there are 12.6 million unemployed Americans as of February 2021. Some industries like restaurants and travel are still buckling from social distancing rules that require consumers to stay home. According to the American Hotel & Lodging Association (AHLA), the hotel industry is shedding 400 jobs every hour because of the coronavirus.
During these difficult times, large and small organizations are showing corporate social responsibility in several ways. If your organization wants to help the world, then there has never been a better time to take action through corporate social responsibility initiatives-- and even a year later, it's not too late to make a difference. Here are three examples to help inspire a corporate social responsibility initiative in your company.
1. Support hotels and inns by increasing occupancy.
Hotels, airlines, and cruise companies, as well as retail shops and restaurants, have been hit hard this past year. Seventy-one percent of hotels said they'd permanently close within six months without more federal assistance such as grants and loans, according to a November 2020 survey by AHLA. Fortunately, some companies have found ways to help.
This past Christmas, employees at booking software company Eviivo.com decided to forgo the traditional office party. Instead, they pre-booked non-refundable stays in independent hotels, inns, bed and breakfasts, and vacation rentals to increase reservations. The company matched the employees' spend dollar-for-dollar and donated a minimum of one-night stay per worker. The booking software company is rallying organizations to join #staylocal2021 by booking stays that support the hospitality industry.
2. Donate PPE to frontline workers.
Hospitals around the country are overwhelmed with Covid-19 patients. Convenience store chain 7-Eleven was early to help the health care system and its frontline workers by donating one million masks to the Federal Emergency Management Agency for distribution to the medical community. Around the same time, Apple donated 10 million masks in the U.S. and parts of Europe.
Organizations also pivoted toward urgently needed products and services. For example, instead of manufacturing luxury clothing, Armani Group switched production to single-use overalls for health care workers. Colgate-Palmolive donated 25 million bars of soap to prevent the coronavirus from spreading, and gave $20 million in health and hygiene products to nonprofits.
3. Deliver food and hygienic supplies.
The food supply chain has been negatively impacted by restaurant closures and unexpected demands for products from consumers in the past year. Companies like UberEats have canceled delivery fees for independent restaurants. And DoorDash donated one million pounds of groceries to vulnerable populations through a partnership with United Way. Similarly, MGM Resorts partnered with food banks in several states to distribute 400,000 meals to those in need and created a $1 million emergency fund to help struggling employees pay bills.
Producers are also switching to priority goods. For example, Eight Oaks Farm Distillery pivoted from making high-proof alcohol to making hand sanitizers while Estee Lauder gave 10,000 bottles of sanitizers to the state of New York. Similar efforts averted a prolonged shortage of hygiene supplies across the country.
The pandemic has had--and continues to have--a severe impact on most industries. However, companies are stepping up to provide relief to hospitals, food pantries, soup kitchens, and struggling individuals. As you consider how you'd like your company to continue the fight against the pandemic, remember: Corporate social responsibility is about taking action during a crisis, instead of paying lip service.
Mar 24, 2021