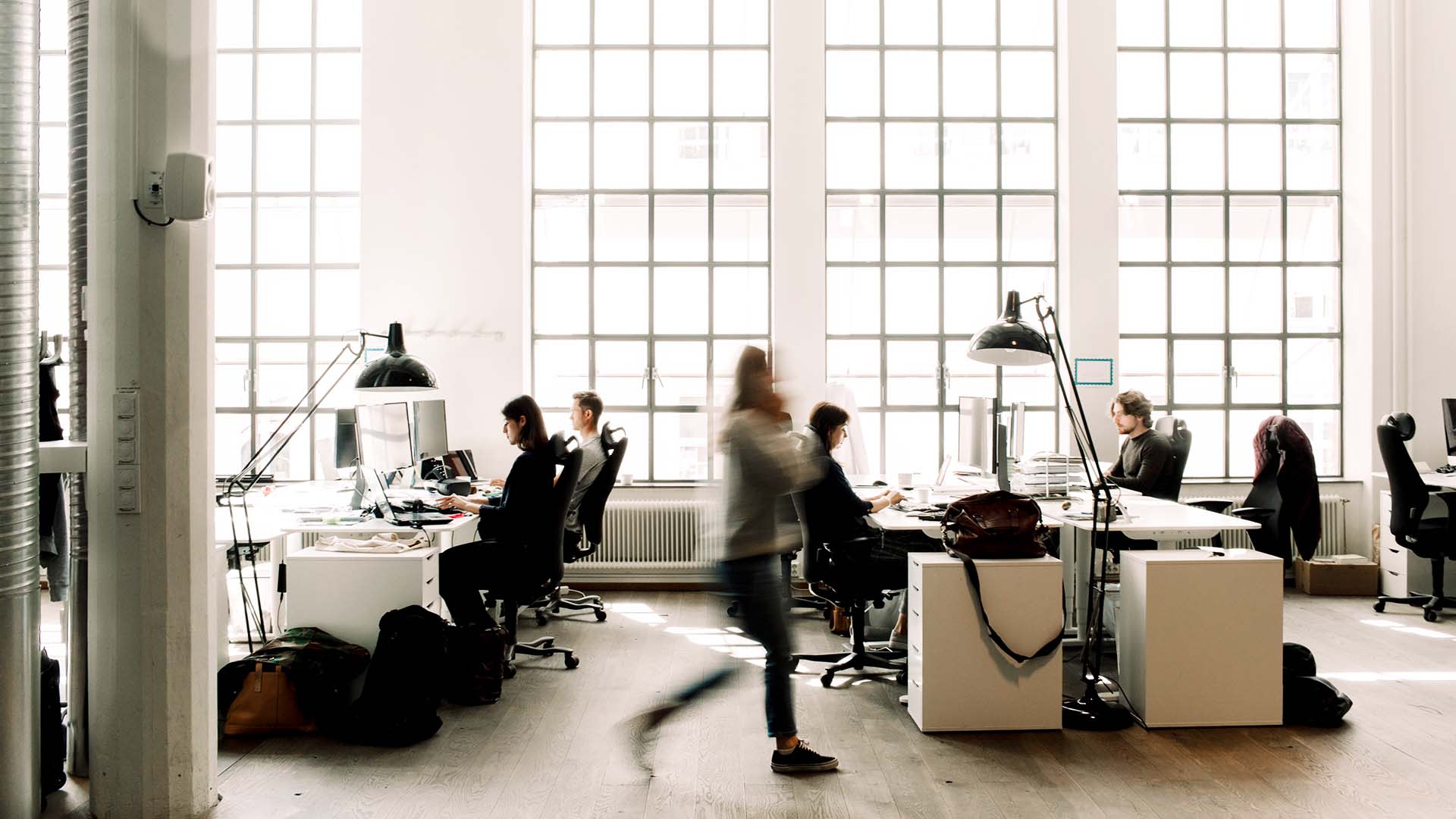 There are many forces reshaping the way we work. If you want to keep employees engaged and delivering amazing results for your company, you need to start preparing for and adopting those changes.
In reality, the Covid-19 pandemic accelerated many trends that were already emerging in the workforce. While some industries continue to face what should be temporary post-pandemic struggles, others are already looking ahead to what these changes mean for the long term.
Companies that had already adapted tech like videoconferencing were far better prepared for the challenges of Covid-19. By understanding and preparing for the trends influencing the future of work as a whole, you can be similarly prepared for whatever comes next.
1. Long-term employment is a thing of the past.
The days of someone working with the same company for their entire career and then retiring with a hefty pension are long gone. In fact, a survey from PwC reveals that 60 percent of workers believe that very few people will continue to have stable long-term employment.
This seems to be in part due to a shift in the work population as a whole. A survey from Deloitte found that 49 percent of Millennials planned to quit their job in the next two years. With Millennials now outnumbering baby boomers, this mindset will become increasingly prevalent.
Increased turnover and job-hopping can be a major challenge for employers. Managers must consider which benefits will best appeal to their niche to better retain and attract new talent.
2. Freelancing is the future.
As part of the shift away from long-term work, freelancing is on the rise. Upwork's Freelance Forward 2020 report revealed that 36 percent of the U.S. workforce now operates as freelancers. Even more notable, the survey found that 58 percent of "traditional workers" who moved to remote work during the Covid-19 pandemic had begun considering a transition to freelancing.
Employers must understand the challenges and opportunities of working with freelancers. A freelancer can cut costs, as you can still get quality work without needing to pay benefits. However, a freelancer may not always be a good fit for a long-term project.
In many situations, working with a freelancer on a trial project will be key to determining whether a long-term relationship with a remote worker is truly viable.
3. Business automation is accelerating.
Rather than hire a new employee or freelancer, many brands are transitioning to automation. As just one example, it is estimated that 51 percent of companies now use marketing automation.
The intricacies of automation became especially clear during a recent conversation with Don George, founder and CEO of Envision Consulting. With decades of experience in IT, George has seen firsthand how an increasing number of businesses are embracing automation in an effort to become more streamlined and efficient.
He noted that improved automation tech has allowed a wider range of customer service, data collection and other tasks to be fully or partially automated. However, problems can arise when companies and workers don't understand how to implement these tools -- or how to keep cloud-accessible platforms secure.
Investing in automation can greatly improve productivity, but employers must effectively communicate with their team to unleash this technology's full potential. Poor communication could lead to frustration and resistance against adopting automation tools.
4. Flexibility is key.
At one point, 71 percent of Americans were working at home during the COVID-19 pandemic. And many discovered that they liked the flexibility this arrangement offered. Microsoft reports that 71 percent of employees and managers want to have the option to work from home at least part of the week.
Cloud technology, videoconferencing and online messaging tools make this possible. Businesses that enable a more flexible work environment that can also accommodate remote workers will ultimately be able to draw from a wider pool of talent.
Are you prepared?
As the Covid-19 pandemic already illustrated, businesses that are at the forefront of adapting to our increasingly digital and flexible work world are the best positioned for the future. Those who lagged behind struggled mightily during the early stages of the pandemic, and many weren't able to survive.
As you account for what the future of work holds and take meaningful steps to prepare, you can have confidence that your business will help employees -- and its bottom line -- thrive.
Nov 12, 2021