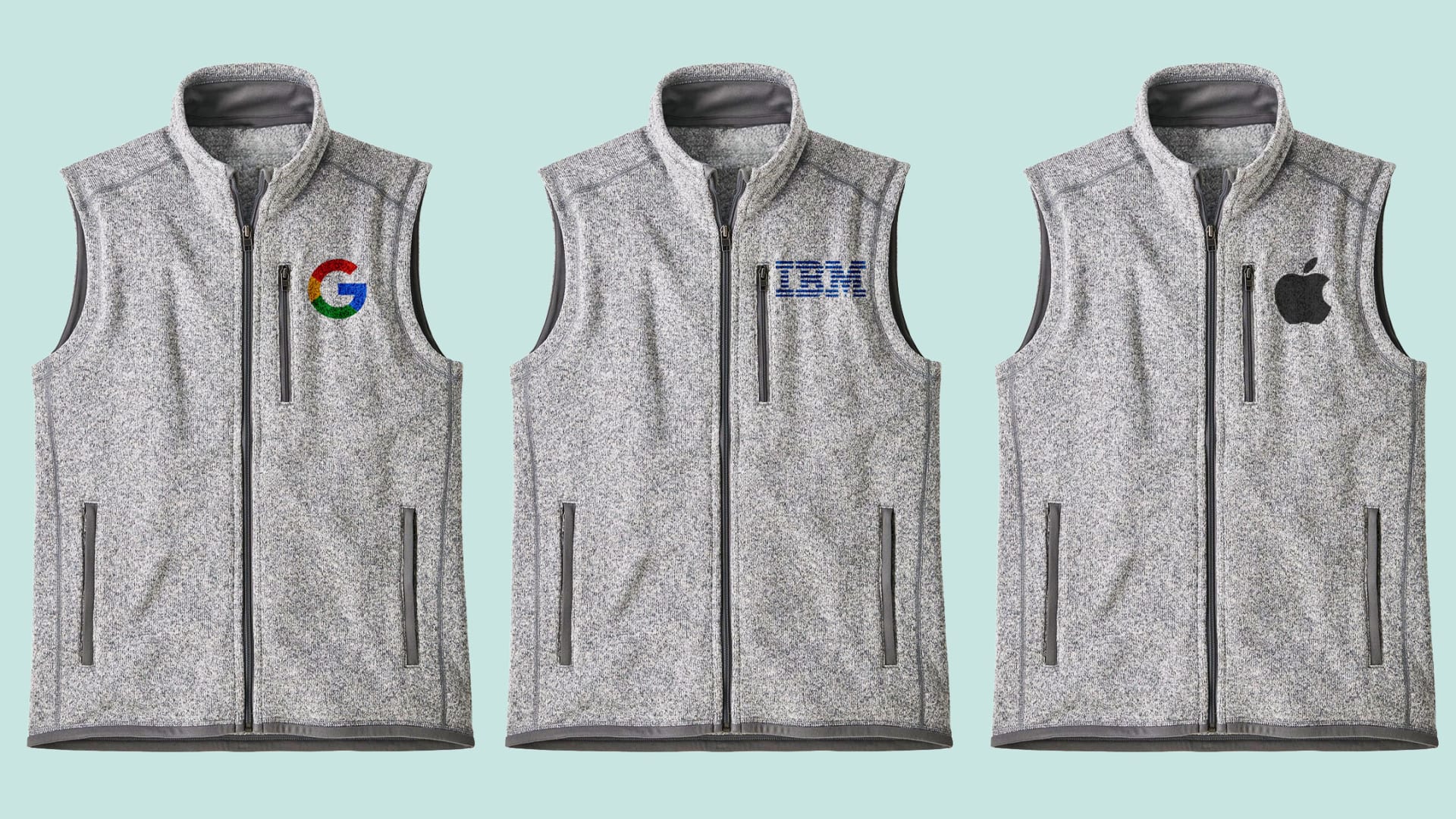 Google, Apple, and IBM lead a growing number of enterprises which no longer require a college degree to offer a well-paying job. Fortune 500 companies that have similar HR policies include Costco, Home Depot, Starbucks, and Bank of America, to name a few.
Tech giants offer life-changing opportunities to non-B.S. candidates in areas like software engineering, cloud computing, and product marketing. Why are high-performance organizations prioritizing work experience, technical competence, and hard work over book smarts?
The answer is obvious: The real world is about what you can do, not paper credentials. Whether or not college is right for you (or your kid), here are tips for impressing corporate recruiters and landing a Silicon Valley job.
Start a venture in high school.
Unless you want to be a doctor or lawyer, it's prudent to avoid debilitating student loans, which now total $1.64 trillion in the U.S. That averages to nearly $30,000 per student, plus $37,200 for parents who took out parent loans. Debt limits career choices, as degree holders are pressured to seek higher-paying occupations to pay bills despite the potential misalignment with their long-term personal goals.
Work experience at a young age adds tremendous value because the stakes are small. And it imparts financial wisdom, as well as insights into how money works. An adolescent can start a business hobby (like buying and selling collectibles for profit) or build a local venture (such as managing a team that does household maintenance).
Kids who gain early business experience learn the dynamics of customer demand, managing cash flow, and distinguishing between growth and profitability.
Build apps.
If you build it, they (recruiters) will come. Contrary to what politicians say, there's no shortage of high-paying jobs in America so long as you develop skills that companies actually need.
If you know how to design and build apps, then you're instantly relevant to our digitally-addicted society. There's a huge talent gap in this area, despite the $51 an hour that software engineers earn on average. Last year, there were 4.6 million tech job openings with 822,000 posts for emerging tech fields.
That's how Taiwan-born Melody Yang got hired as a software engineer at Apple. The F1 visa holder and 2020 graduate of Santa Clara University built six apps on the App Store. I recently spoke with Yang, who says that her specialties in mobile engineering and machine learning coincide with high demand in Silicon Valley.
"Machine learning requires deep understanding of a technical subject matter," she says. "Students and young professionals should invest time and energy in emerging fields like artificial intelligence if they want a promising future. There are many lucrative opportunities if you consistently direct efforts in the right direction. Moreover, you can innovate and make obscure technologies accessible to many."
There are more than 3 million apps for download on iTunes, according to analysis site Apptrace. And people spend an average of four hours daily on mobile devices, with 88 percent of that time spent on apps, according to eMarketer.
Don't talk about your tech skills. Prove them.
Get authoritative certifications.
Colleges are no longer immune to competitive threats. In July, Google announced the launch of Google Career Certificates. These are IT training programs that can be completed in six months with no college degree required. Big G will consider these certificates in lieu of a degree for entry-level candidates.
Amazon's AWS re/Start program certifies students in three intensive months. Graduates obtain technical skills in AWS cloud computing on their way to an IT career.
"College degrees are out of reach for many Americans, and you shouldn't need a college diploma to have economic security," writes Kent Walker, senior vice president of global affairs at Google. "We need new, accessible job-training solutions--from enhanced vocational programs to online education--to help America recover and rebuild."
In 2019, 52 percent of Americans felt that taking on student loans was not worth it, according to EducationData.org. By 2023, 40 percent of borrowers who enrolled in college in 2004 are projected to default on student loans. Ouch.
"A college degree is an exciting personal accomplishment," says Melody Yang, who holds certifications from Google and Deeplearning.ai on machine learning and neural networks. "However, college is one avenue for learning out of many. If you want to enter a technical field, seek cutting-edge knowledge, training, and work experience. Chances are, you won't find these in an academic setting. You find it by building products that solve real problems for real people."
To land a lucrative career in Big Tech, it's important to demonstrate to potential employers what you've developed or built as a business venture or technology application. As the adage says: "Don't tell me, show me." Moreover, authoritative certifications are increasingly replacing academic degrees. Consider obtaining these to get your foot in the door.
Nov 9, 2020