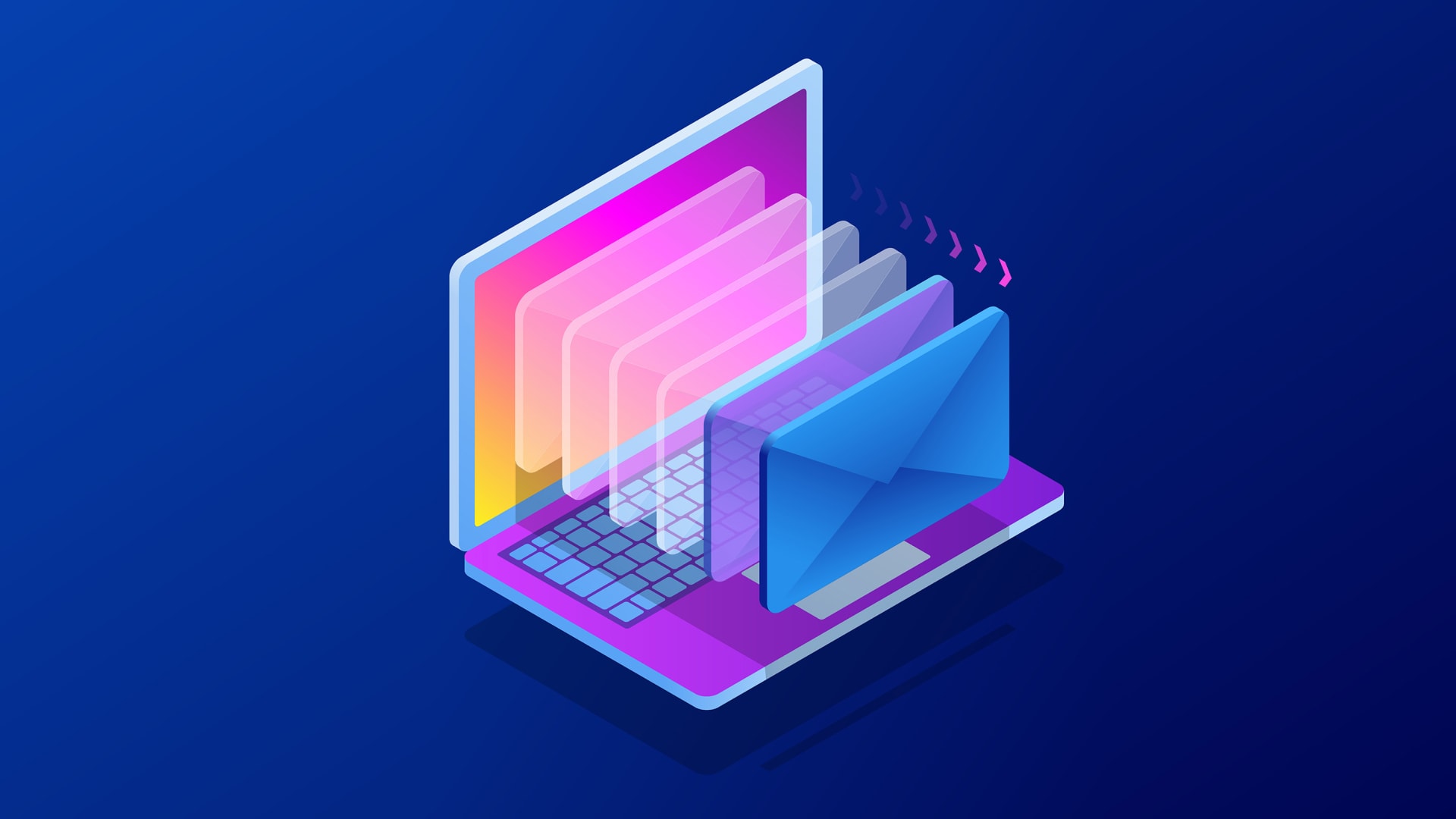 But those who don't already have a large email list built up may be wondering what they should be doing to collect email addresses in the first place. Of course, that's only the first half of the equation.
Using your email list properly will help you achieve repeat sales and increase your profit margins. But poor email marketing will ultimately just get your messages sent to the spam folder.
By using the right techniques to build your list, you can ensure that your messages will be welcomed once you start sending them out.
Make your website a hub for gathering email addresses
It's estimated that 92 percent of visitors to brand websites make their first visit for reasons other than making a purchase. Whether they're comparison shopping or researching your brand, there's no guarantee that they'll return to your website after they click away.
Collecting email addresses during these visits is a great way to increase the likelihood that those customers will come back later.
I recently spoke with Adam Robinson, founder and CEO of GetEmails, a company that helps brands collect emails from anonymous website traffic. Via email, he explained that many internet users have already opted in with other services that allow their email addresses to be shared with third-party partners. This includes programs that collect their emails when they visit participating websites.
While you might think customers would be annoyed by these emails, Robinson noted that average complaint rates tend to be very small because they are coming from websites and brands they are already somewhat familiar with.
Of course, you can also make a more overt ask to collect email addresses. Many sites use membership models that gate premium content to encourage visitors to sign up. Naturally, you should always collect email information during checkout.
Never underestimate the power of incentivizing your list
Some customers are understandably reluctant to give out their email to a brand -- they don't want even more promotional messages clogging their inbox. That's why many entrepreneurs find success by incentivizing their email list.
For example, you could have a pop-up on your website promoting an exclusive e-book or discount on your services for people who sign up for your email list during their visit.
Contests and giveaways can also serve as an effective method to grow your list. After all, giveaway campaigns require a method of contacting the winners. By making an email address a required portion of a contest sign-up and giving participants the ability to opt in to your email list, you can rapidly expand your reach.
To increase the likelihood of participants opting in to your other email marketing campaigns, be up front about the type of messages they will receive, as well as their frequency. Knowing that they won't be bombarded with emails every day could make all the difference for some prospects.
Maximize the power of your email campaigns
Don't wait until after you've achieved 1,000 email sign-ups to start using your email marketing list. Have a campaign prepared well before you begin growing your list so you can start marketing to new sign-ups right away.
At the very least, you should have a welcome email ready to go after someone joins your list. A well-crafted welcome email sets a positive tone for your future messages. In fact, it's been found that those who read the welcome email typically read 40 percent more of your future messages than those who don't.
Consistency is key in helping your brand stay top of mind with customers and prospects. Weekly or biweekly emails can provide brand updates or inform readers of special promotions.
Regardless of the actual content, always keep things short and sweet. Use links and calls to action that direct readers back to your website if they are interested in more information.
Remember, the end goal of your email marketing should be to get customers back to your website so they can make a purchase. Test to see which subject lines generate higher open rates and click rates, and adapt future content on the basis of your highest performers.
Building an email list requires a fair amount of effort -- and so will your ongoing campaigns that help you maximize the value of your email subscribers. As you follow these tactics, you will ensure a far greater likelihood of your messages reaching warm prospects who are ready to buy.
Dec 28, 2020