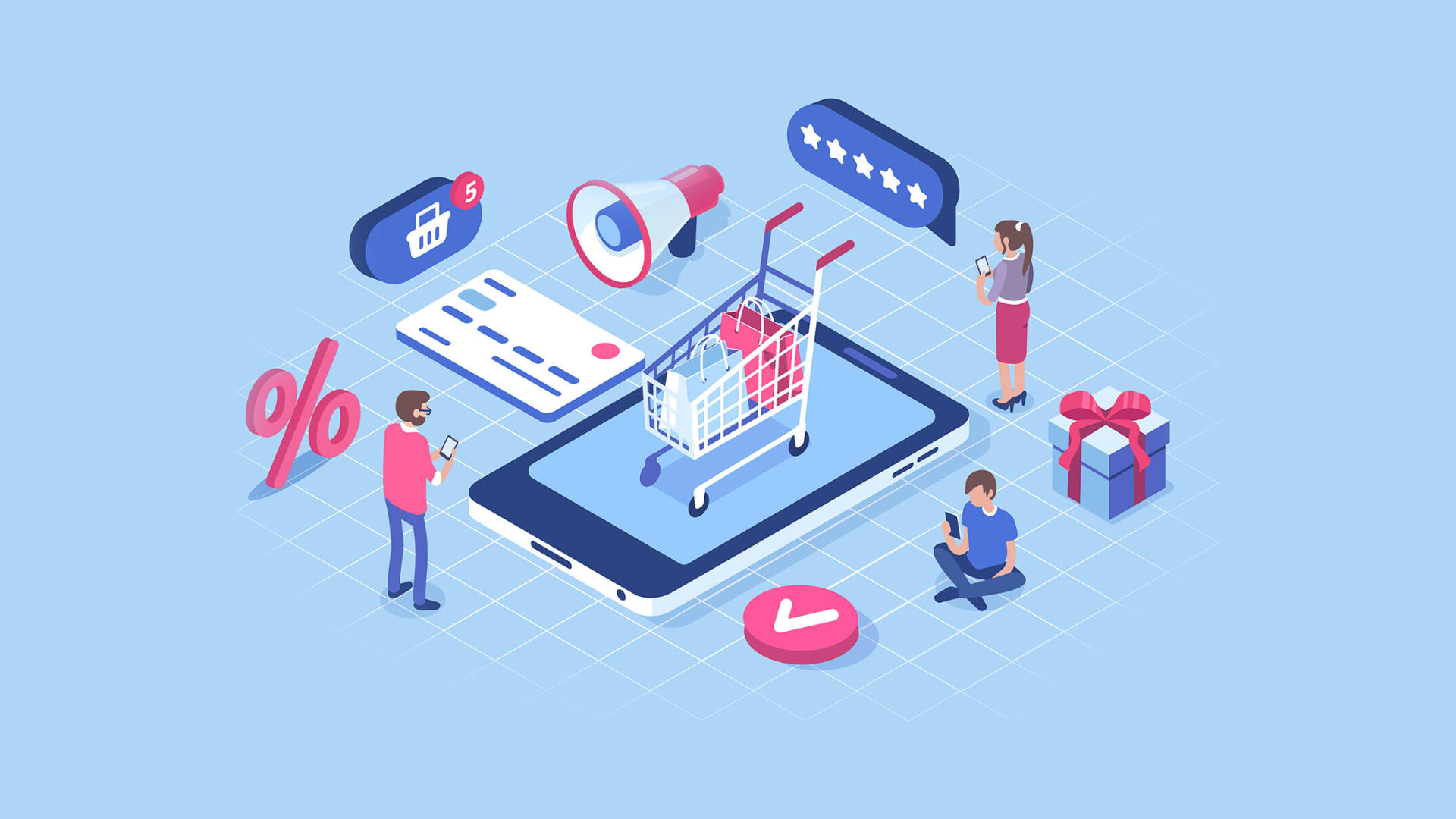 When you first start an e-commerce brand, you may be able to get away with running down to the post office yourself to ship out customer orders. But as demand for your products grows, so too will your need for quality logistics management.
We live in the age of instant gratification.
Online shopping is stronger than ever, especially after the Covid-19 pandemic accelerated e-commerce sales like never before. The convenience and accessibility of online shopping have played a large role in its adoption, bringing both advantages and disadvantages to e-commerce sellers.
Amazon is the giant elephant in the room, having created expectations for fast and free shipping on a wide range of products. Like it or not, e-commerce companies must compete with this instant gratification mindset. While larger retailers can offer curbside pickup, this isn't an option for small retail brands. In fact, surveys have found that delivery time influences purchasing decisions for 87 percent of customers.
Investing in logistics management helps you figure out the best way to deal with this ever-present challenge. This can also help you standardize your shipping expenses, so you can better account for this cost in how you price your products. Finding partners that will allow you to ship items quickly -- either directly to your customers on a drop-shipping basis or to regional warehouses for faster, on-demand shipping over time -- without breaking the bank can have a dramatic effect on your bottom line.
Sensitive products require extra care during transportation.
Some e-commerce companies sell perishable or fragile products that could easily be damaged during shipping. E-commerce already has higher return rates than items purchased in-store, and research suggests that 20 percent of returns are directly attributed to receiving a damaged product.
Not only will a high number of returns drive up expenses for your e-commerce business, but it can also increase complaints and poor reviews that keep others from buying from your store.
On the other hand, a quality logistics management platform can ensure safe transportation of any product, on a B2C or B2B basis. For example, to improve quality assurance on shipments of temperature-sensitive Covid-19 vaccines, global shipping brand DHL recently partnered with logistics condition data company Logmore to monitor the in-transit conditions of more than seven million doses. External probes and cloud-based data logging ensured that these vital shipments were kept at the appropriate, below-freezing temperatures throughout the shipping process.
The ability to monitor and control shipping conditions for medicines, foods, electronics, and other sensitive items is vital for keeping shipments from going to waste. Particularly when areas such as cold chain infrastructure are under increased strain because of rising demand, your business cannot afford to have its products fall outside of protective parameters.
Transparency builds trust.
Quality logistics management allows you to provide more transparent service to your customers, who don't just want to receive their shipments quickly -- they want to know when their package will arrive, and where it is right now.
Notably, research published by Retail Customer Experience found that 98.3 percent of customers want to be notified if their delivery will be late. The vast majority also want the company to be proactive in reaching out to them via email or SMS, as opposed to needing to manually visit a tracking page to get such updates. In B2B e-commerce, meanwhile, dependable logistics can make or break partner organizations' ability to meet demand, making transparency all the more important as a relationship-building measure.
Quality logistics management will allow you to keep buyers in the loop every step of the way, notifying them when their order has shipped and giving them a heads up as to when they should expect it to arrive.
The Retail Customer Experience report also found that 72.7 percent of customers won't buy from an e-commerce brand again if they have a poor delivery experience. Still, delays are sometimes unavoidable. Transparency will go a long way in helping customers have a positive experience, even when there are challenges beyond your control.
Give logistics the attention it deserves.
Logistics management needs to be a priority for any e-commerce company, whether you're selling directly to consumers or to another company.
When your customers can have confidence that their orders will arrive in a timely manner, trust in your brand will grow. Investing in quality logistics management now will ultimately help your company save money and be better equipped to scale its future operations.
Jun 3, 2021