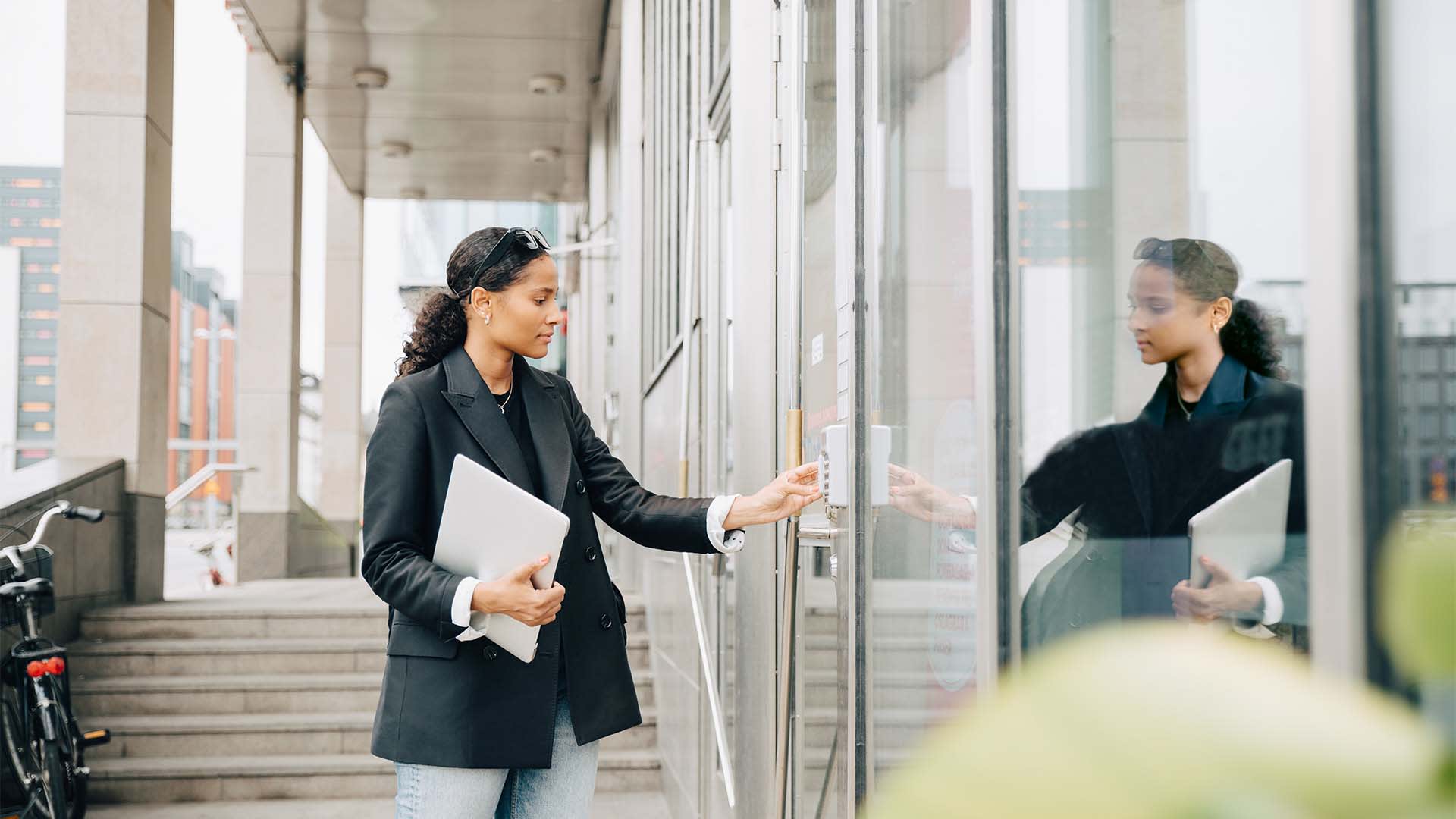 As the peaks of the Omicron variant of Covid grow more distant in the rear-view mirror, many people feel like they are finally coming out of a long slumber. In the recent State of the Union address, President Joe Biden even introduced an optimistic, forward-looking transition intended to get kids back in school and people back in offices and workplaces.
This is nothing but good news, right? Maybe not for everyone.
People are certainly (if cautiously) happy to see this new, more open phase of Covid response. But, after two long years of virtual spaces and remote work, the idea of face-to-face interaction in the workplace can feel overwhelming to many.
In a recent study, my company asked office workers how they felt about returning to workplaces, particularly in light of setbacks from earlier coronavirus variants. The results were surprising: 69 percent of respondents had been relieved and happy when planned office openings were delayed by their company.
Companies have big decisions to make as they prepare for how people will want to work in the coming years. In our study, we uncovered several key insights that can help HR leaders navigate this tricky transition by keeping productivity high while creating a positive experience for employees.
The workplace versus the home office is a one-sided contest.
When it comes to working from home, the Covid pandemic is a bell that can't be un-rung. Two years of remote work has been an experiment in shifting labor forces that would have been impossible to conduct any other way.
Unfortunately for companies paying for office space, the results are in -- and people are happy and successful working from home. It's going to be tough to persuade them to consider the alternatives.
The home office is the ultimate safe space. The commute is short, you spend the day just steps away from your own kitchen and bathroom, and you can work from the sofa in your sweatpants if you want. Having a bad-hair day? Turn off the Zoom camera. Need to have a difficult conversation? Send a Slack message.
Most study respondents to our company's research did long for the human connection, though, with 61 percent saying they missed and wanted to return to in-person collaboration. However, among those who had already spent time back in the office, only 49 percent saw increased benefit from direct, interpersonal interactions.
The trend of worker interests skewing in favor of working from home was strong throughout our study. Avoiding commutes was the top appeal for 53 percent of all respondents, while 42 percent of parents with kids in school loved the flexibility of managing schedules and optimizing family time.
Perhaps starkest of all, one in three (37 percent) office workers who had returned earlier in the year actually felt worse just being in the office than they did at their lowest point during remote work. After two years of uncertainty and fear, it shouldn't surprise any leaders that people are experiencing anxiety and sometimes even dread when it comes to venturing back into the world.
The key to the future is flexibility.
As much as anything else, people want to keep their flexibility as more offices and workspaces begin to open.
During remote work, people enjoyed having more availability for doctor appointments, spending time with loved ones, playing with pets and addressing whatever needs arose. Managing their own schedules was a big part of it -- 80 percent of office workers said they had greater flexibility in determining their own work hours.
With wide-scale office returns looming once again, people are reluctant to give up that freedom. Nearly two-thirds (64 percent) of workers wanted flexible scheduling that didn't have to stick to the traditional 9-to-5. Just 28 percent of respondents felt that the full in-person, in-office workday with typical hours was their ideal employment moving forward.
What is 'the new normal,' anyway?
Beleaguered company leaders trying to figure out how to best meet employee needs might be forgiven for simply shutting their offices down, but that could be a mistake. Preferences when it comes to the workplace have been in a state of flux since the beginning of the pandemic; 43 percent of office workers said they wanted to return early on, but have grown less interested as circumstances have changed.
As workplaces begin to return in a big way, opinions could shift back. This is especially true among younger workers, who are open to returning in the future. Only 9 percent of Millennials and 5 percent of Gen Z employees said they never wanted to work in an office again. When the social component of the workplace returns, people are likely to realize how much they missed it.
That's not to say that office life doesn't need to adapt. Company and HR leaders should learn how employees best function, recognize the desire for flexibility, and create hybrid work models that serve those needs. This will empower people to be their best and contribute significantly to the company, while at the same time expanding recruiting pools and bringing new talent to the business.
Office life will continue down the road and is likely to be a major part of the working environment for years to come. It just won't look like it did two years ago. The "new normal" will be achieved through dialog -- listening and responding to employees while being transparent about company direction and needs.
Working together to serve everyone's needs will be crucial as the pandemic response continues to evolve. Especially because it may seem like we are finally seeing the light at the end of the tunnel, but it could turn out to be the proverbial next train. HR is more empowered than ever to be a driver of designing the employee experience and building great places to work, and your workplace strategy is a central part of that plan.
Mar 30, 2022