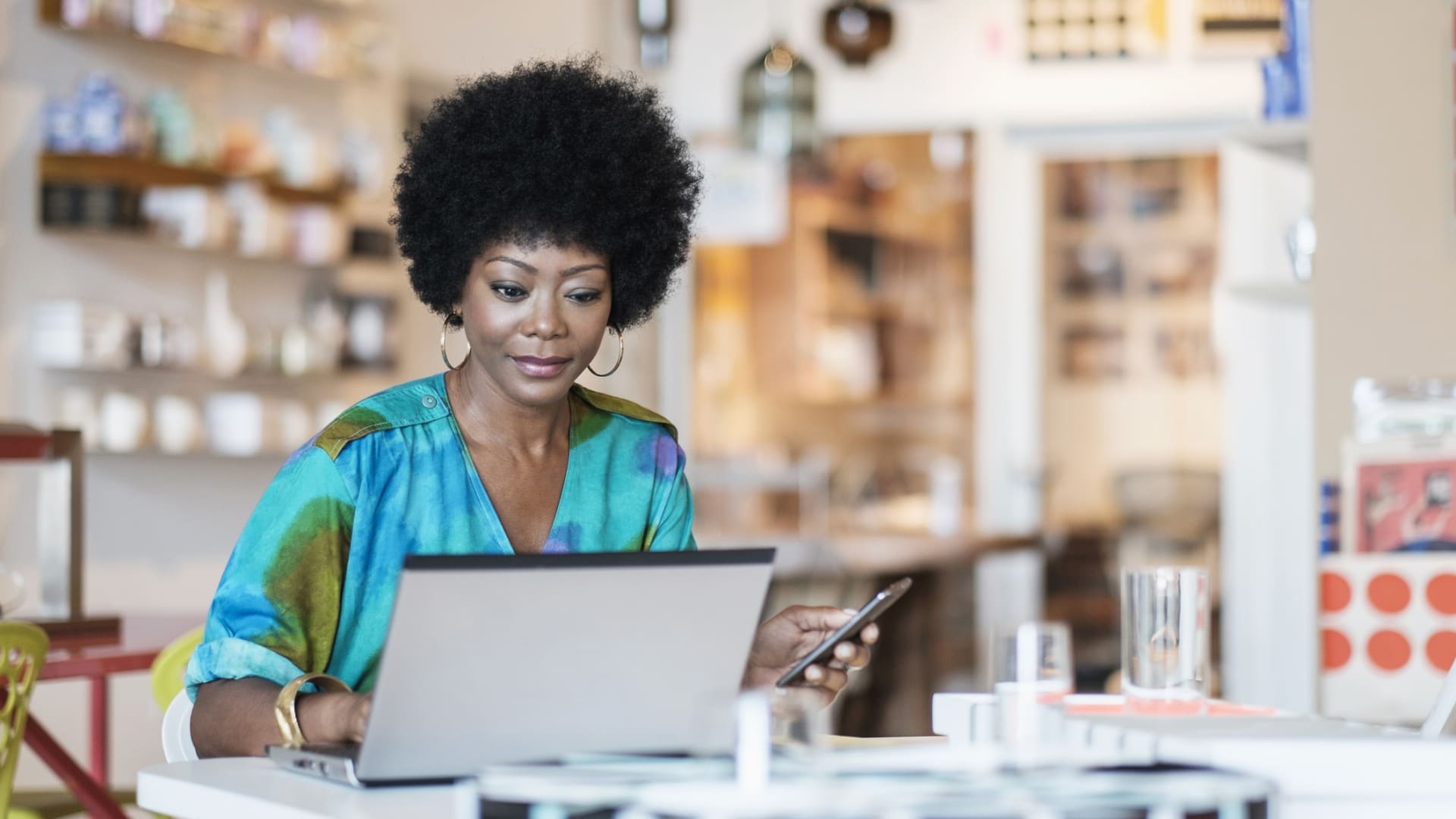 Small business owners have faced enormous obstacles over the past two years. They navigated a global pandemic and came out the other side only to face unprecedented supply chain disruptions and market inflation.
Through it all, business owners have remained remarkably resilient and optimistic. In fact, half of U.S. small business owners (48 percent) are feeling more upbeat about their company's performance since the beginning of this year, according to Chase's new Small Business Survey.
We recently caught up with three Chase for Business executives - Ben Walter, CEO of Business Banking; Jenny Shum, General Manager of Chase Ink; and Brad Brodigan, Global Head of Chase Payment Solutions, to discuss results from the survey and how the company is meeting the needs of small business owners.
Q: We know small businesses have had to pivot and adapt. Can you tell us how you've done the same to serve their needs over the last two years?
Walter: We've all had to make big changes over the past two years personally and professionally, but perhaps none more so than small business owners. Yet despite the challenges, they've shown tremendous resilience and resourcefulness. We pride ourselves on being there for clients in good times and bad, and we're proud of the way our people have pivoted and adapted as our small business customers' needs have changed. In the early days of the pandemic, we educated small business owners about crisis contingency planning and helped them accelerate their adoption of digital banking. We quickly turned to helping them make the most of the U.S. Small Business Administration Paycheck Protection Program (PPP), and now we're focused on helping them get back to doing what they do best: run and grow their businesses. To do that, we've launched new integrated products that cover more aspects of SMB financial needs, including deposits, credit, payments, and card acceptance.
Small business owners told us in our recent survey that they want a reliable, convenient, easy-to-work-with financial partner. The bank is often at the center of a business's existence whether it's taking payments, paying suppliers, or paying employees. The more we can make financial services blend into the background for the business owner so they can focus on doing what they love, the more we become a trusted partner.
The survey also confirmed what we've been hearing anecdotally… small business owners expect to hire more staff, grow their revenue, and invest in new technology in the year ahead. It's a hopeful outlook.
Finally, we saw that many small business owners (71 percent) want more mentorship. We're thrilled to support minority entrepreneurs through our mentorship program in 20 cities, and we have rolled out new digital tools and educational events to help small businesses across the country.
Q: What is Chase doing to support small business owners with credit and access to capital?
Shum: To Ben's point, small business owners have been forced to grapple with challenges over the last two years that no one could have anticipated. Chase has substantial resources and operations dedicated to supporting the needs of small businesses and is launching additional initiatives throughout the month of May.
Specific to business credit, we are constantly listening to our customers to deliver the tools and rewards they need to continue growing and investing in their business to build a more resilient and agile future. Our Small Business Survey found that nearly half of business owners with a business credit card (45 percent) look for good cash-back rewards that they can invest back into their business. We recently extended our popular Pay Yourself Back redemption categories that allow eligible Chase Ink cardmembers to redeem points worth as much as 25 percent more on business expenses related to internet, cable and phone services - categories that we know they're spending in right now.
Q: How did the resiliency of small business owners fuel a digital transformation during the pandemic?
Brodigan: We know small business owners see resilience as the most important factor in the survival and success of their business over the past two years. The key has been their ability to be agile and nimble. They have changed the ways they deliver their services, interact with customers and get paid. To quickly pivot in the ways that they have, small business owners need a financial partner that can make it easy for them to start accepting digital and contactless payments, and give them access to their money as quickly as possible.
Among other things, COVID-19 dramatically increased consumer demand for contactless payments. In response, small business owners are making - and plan to continue making - significant investments in these and other technologies.
Chase Payment Solutions is reducing the complexity of digital and contactless payments with our new Chase Smart TerminalSM, which allows small businesses to accept debit and credit card payments at the counter or moving around within the footprint of their business. Chase QuickAcceptSM then gives them the ability to accept payments and enjoy same-day funding when paired with a Chase business banking account. Later in May, we are introducing Chase Customer Insights, a free platform that provides small business owners analytics and trends about customer shopping behaviors and business operations to help them make smarter investments.
Q: How can we learn more?
Walter: We are excited to celebrate small business owners this week and every week. Visit chase.com/smallbusinessweek to learn more about all the ways we help small business owners, and to read stories about some of our favorite customers.
May 13, 2022