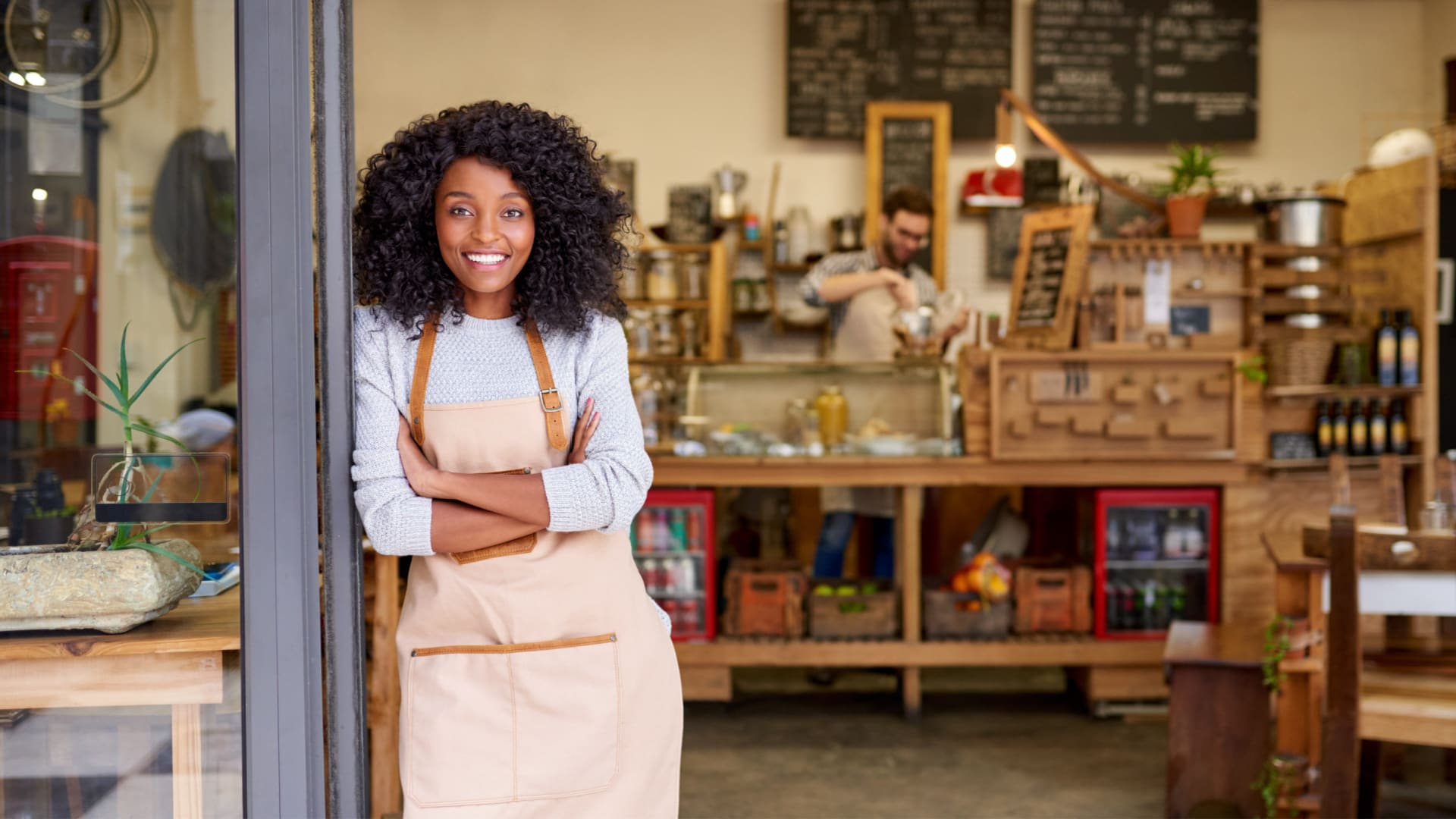 Small business owners are at the heart of every community. They create jobs-nearly 60 million Americans are employed by small businesses-and are neighborhood pillars through even the most difficult times. The last two years have been incredibly trying for small business owners but, in spite of it all, they have demonstrated inspirational resilience, ingenuity and commitment to the communities they serve.
Chase for Business executives acknowledged that small business owners are focused on the future and nearly half (48 percent) are feeling more upbeat about their business since the beginning of this year. Yet, there are very specific areas in which they need support, now and in the future, and a new Chase Small Business survey has identified the four key areas that have been critical to driving their business forward during the pandemic.
Achieving financial stability
Small business owners need access to capital, especially as rising wages and inflation continue to present costly challenges. Since the early days of the pandemic, Chase has helped business owners make the most of the U.S. Small Business Administration Paycheck Protection Program (PPP) to keep their workers employed.
Two years after the pandemic began, a majority of business owners (55 percent) believe they have adequate access to new funding or credit should they need it-and are looking for new ways to access it. Aside from loans, many owners use business credit cards to run their day-to-day operations and closely monitor expenses. Business credit cards can also offer other valuable benefits, including cash-back rewards. Forty-five percent of small business owners look for good cash-back rewards to reinvest in their companies-and nearly two-thirds (64 percent) who have a business credit card rank cash-back rewards in their top three most important credit card benefits.
Through its Chase Ink suite of business credit cards, Chase delivers the tools and rewards business owners need to help manage and invest in their businesses. Chase has recently extended its Pay Yourself Back program to allow eligible cardmembers to redeem points worth as much as 25% more on important business expenses such as internet, cable and phone services, and select charitable contributions.
Creating a purpose and vision
To help address inflation, workforce, and supply chain challenges, small business owners are seeking mentorship and educational opportunities. In many cases, they are also looking to their financial partners for help.
Nearly three-quarters of small business owners (71 percent) are interested in mentorship to help run their business, and 65 percent say they are likely to work with a financial or business advisor in the next year. After a two-year hiatus, Chase has re-launched its Business Insights Series with expert speakers in 30 U.S. cities. This year's Business Insight Seminar series theme is Business is Back and features two award-winning entrepreneurs offering success strategies as well as tips to help entrepreneurs outthink the competition, embrace uncertainty, improve customer loyalty, and win sales.
Chase also offers accessible education, coaching and technical assistance for minority entrepreneurs through one-on-one coaching in nearly 20 U.S. cities. To date, the program has mentored more than 1,200 minority small business owners.
Maintaining a skilled workforce
The labor market remains historically tight as more than 4.5 million people quit their jobs in March. Turnover and changing talent needs are undermining small business stability and growth plans with nearly seven in 10 small business owners reporting a shortage of employees overall (67 percent) and shortage of employees with necessary skills (69 percent).
Small businesses are left to figure out how to overcome these challenges by hiring additional staff, expanding employee benefits or increasing pay. No matter the decision, the evolving demands of American workers will continue to be costly for small business.
Supporting evolving business operations
Small business owners have been agile and nimble through the pandemic and that flexibility has prepared them as they shift their attention to short- and long-term growth.
The pandemic expedited the emergence of certain critical technologies like customer relationship management (CRM) tools and contactless payment solutions. While 60 percent of small business owners strongly believe they have the right technology in place today to help their business run efficiently, nearly three-quarters (73 percent) plan to continue investing in new tech in the year ahead.
Small business owners need a financial partner that can reduce the complexity of how they accept payments while providing them with access to their money as quickly as possible. Chase Payments Solutions is reducing the complexity of digital and contactless payments with the new Chase Smart Terminal and Chase QuickAccept, which allows small business owners to accept card payment anytime.
The big takeaway is that small business owners need new technology. They're looking for a financial partner that can help them navigate an incredibly fluid business landscape, and Chase for Business is available to help them every step of the way.
May 26, 2022