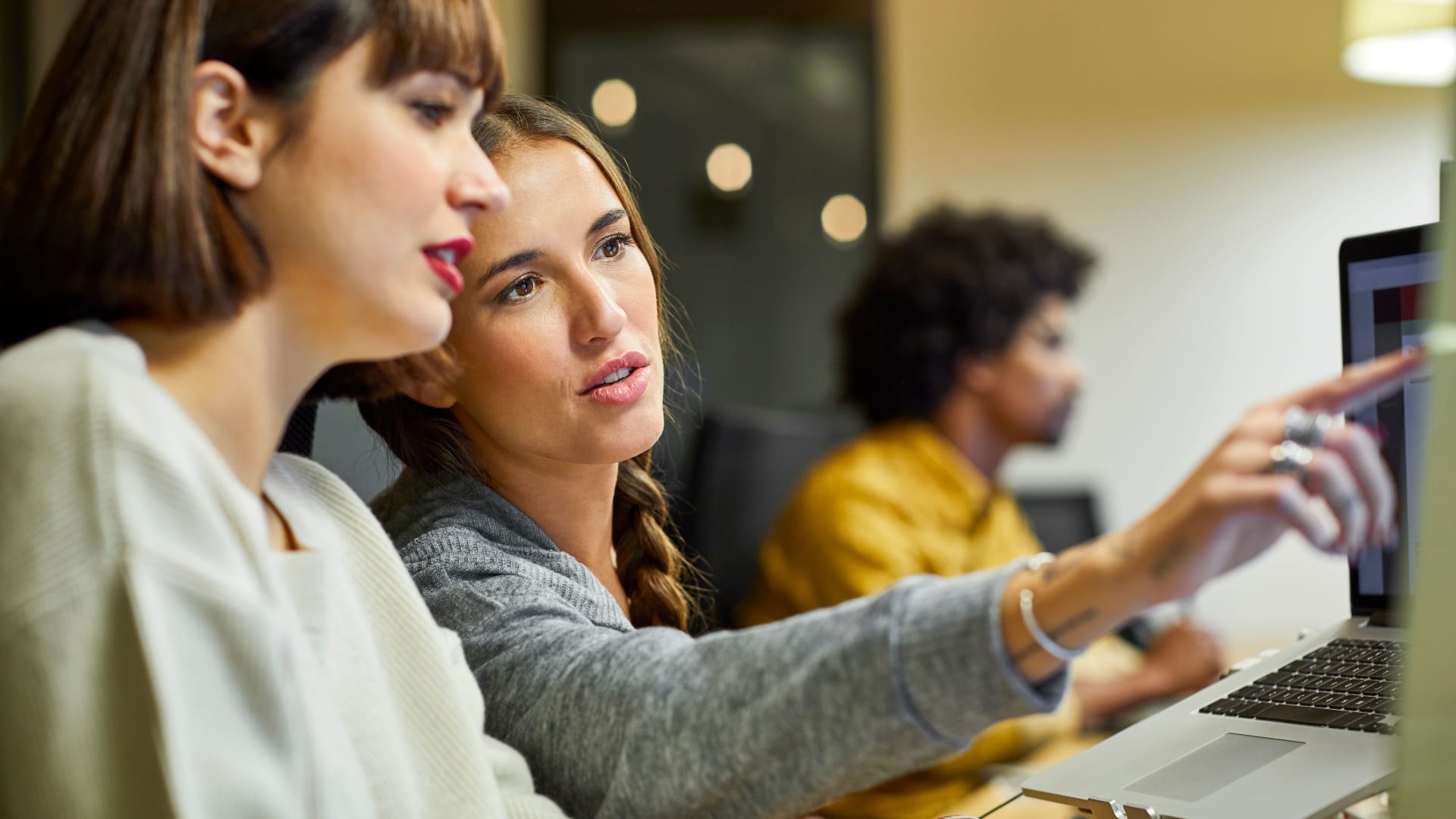 In 2005, I was working at a buzzy ad agency as a senior brand strategist when we were asked to hit the streets and ask consumers what they thought of the new branding of an iconic soft drink.
When we got back to the agency, the whole creative team piled in to watch the footage. I was sitting there surrounded by at least 15 people, when I noticed that I'd interrupted the interviewees a few times. I was embarrassed and hoped against hope that my boss wouldn't notice. Of course he did, and he gently scolded me in front of everyone.
I'd been so eager to connect with my subjects that I ended up finishing people's sentences, which meant that I lost a lot of the true insights I could have gotten. The fact that I pretty much deserved to be called out didn't make it any better.
I learned a lot about true listening from that cringe-worthy moment. And I also started to uncover the rewards you only get if you go deep in your conversations with clients.
Fast forward eight years later, I had my own brand documentary company where I regularly sat down with business leaders ranging from the C-suite at a Fortune 50 media conglomerate, to the founder of a unicorn plant protein startup, to the chief engineer at a ubiquitous classic watchmaker. I knew by then to let people finish their thought. I not only made it a mandate to let people speak their mind, but I used my curiosity and passion for business to get beyond the polished sound bites--probing memory, intellect, and emotion to find the true soul of a business.
What I also found is that the more seasoned the professional, the harder it is to get that gem that will connect with audiences on a true emotional level.
Meaningful brand stories are hard to come by, even for mission-based businesses. They often feel overly polished, too neat. Yet the stories that are the most impactful include the messy stuff, and the challenges that lead to the personal significance of a business and solve a problem for customers.
Businesses are made up of people, after all, so tapping into humanity is what builds trust. For companies struggling to find the soul of their company beyond a tagline, here are a few storytelling practices that might help you get to that elusive great brand story that can seep into every aspect of your brand identity.
Journal the Journey
Was there a pivot? Was there something unexpected discovered in R&D? Did you hire someone or meet someone that brought in a new component? Journey the evolution in office culture, people, personalities, and talents--and the evolution of processes so you can look back.
When you journal the business journey, you have rich fodder for stories and content down the road as things progress and change and you can put a sharper stake in the ground. You can look back and see the narrative you've been building. Brand is no longer a static thing.
Get a Vision Board
All businesses have an aesthetic component, and I don't just mean the logo and color scheme. There is a feeling to a company culture, mission, and process. A great way to bring that out is to turn to a visual medium like Pinterest to assemble a collage of aesthetics that convey what a product or service feels like, or should feel like to customers and employees. You can pin anything, from packaging in a different category to movie stills--which together can give you a more complete picture of your brand.
Vision boards are not just for designers. It's a good exercise for imagining your brand into being and a wonderful way to organize insights from consumer research.
Supersize Your User Testing
There is little that is more valuable than having an advisory board or doing thorough user research, but your user is also a valuable advisor toward the ongoing evolution of your brand. Put together a panel of consumers that represent your ideal customer that can react to your team's thinking and analysis of the marketplace and the product as you develop. This panel should be able to give you unfiltered and unbiased feedback that, combined with your quantitative data, can add texture and meaning to your insights and brand story giving it real emotional resonance.
Good luck with your brand evolution and remember, don't be afraid to listen closely and speak frankly.
Feb 18, 2022