China and seven of its regulators surprised the cryptocurrency and bitcoin world yesterday by banning all forms of Initial Coin Offerings, cryptocurrency trading, and related activity. South Korea followed several short hours later with an announcement that they would tighten regulations as well and "punish" initial coin offering (ICO) fundraising platforms for violating the capital market act.
Based upon the government numbers in China there have been over 100,000 ICO Chinese Investors since 2017 and over 200 million US dollars have been raised by new Chinese based companies via ICOs. The most notable Chinese crypto currency symbol is NEO.
Initial Coin Offerings (ICOs) have become exponentially more popular as an alternative way to crowdfund capital for blockchain related startups through cryptocurrency versus traditional angel or venture capital financing. The amount of new ICOs and their associated Alt Coins shot up from 69 in 2016 and a total market capitalization of $11.3billion to over 392 thus far in 2017 and a market capitalization of $177 Billion according to coinmarketcap.com as of August 2017.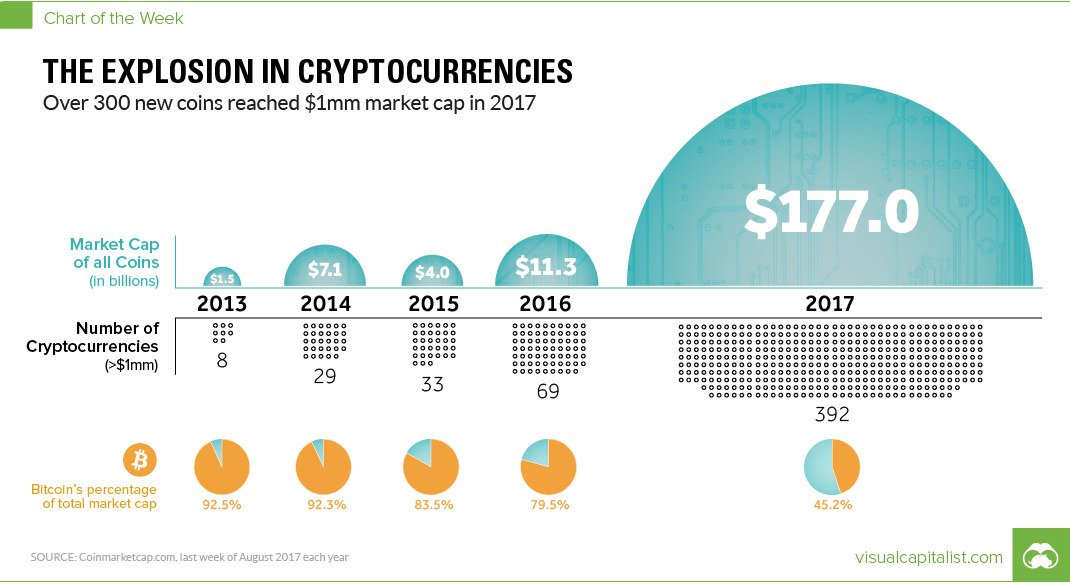 This is obviously a developing story and over the coming days and weeks there will be many countries taking their own stance on blockchain and cryptocurrency regulation but in the meantime I interviewed three experts yesterday from China, India, and the U.S. to help bring entrepreneurs and their backers some insight into what may lie ahead for this industry and their business model and access to capital through tokenization.
"The Chinese government ruling has had a definite negative impact on the cryptocurrency markets," stated Warren Wang, CEO of Chineseinvestors.com (CIIX) in a phone interview, "but in the long run, I think this is going to benefit the legitimate companies in the ICO market. Young companies can still raise money by registering their shares with the SEC and they are better off only targeting accredited and institutional investors."
Chineseinvestors.com is preparing to launch a cryptocurrency market report recorded daily directly from the New York stock exchange. Wang believes cryptocurrency and blockchain technology are becoming more accepted by mainstream investors and that opportunities to invest in the space will grow quickly.
I asked Travis Wright, (a fellow Inc Columnist) and the Co-Host of the fastest growing podcast in the investing category the last 6 weeks The Bad Crypto Podcast, about if and how this would change their coverage of the space dramatically and he said "Joel Comm (co-host) and I are all about educating the masses of investors and blockchain entrepreneurs around the globe on the ever-evolving and somewhat confusing world of cryptocurrency, blockchain, and the rollercoaster ups and downs of this space so that they can make more empowered decisions. I don't know yet what it means for entrepreneurs because it will definitely evolve rapidly, but it (blockchain and cryptocurrency) ain't going away."
Lastly in a Skype interview this morning with the Founding Director of Jindal Centre of Social Innovation and Entrepreneurship in Dehli, India, Jeremy Wade said, "India's regulatory stance has been pretty cautious thus far, and very much a 'wait and see'. In January of 2017 the Reserve Bank of India (India's Central Bank) issued a very unspecific press release cautioning users of the risks related to investing in cryptocurrencies. At the same time, the government also funded a white paper that came out framing a pretty positive view about the technological implications of blockchain and cryptocurrency for the country. The amount of ICO activity we have seen has been far lower than that of the U.S. and China comparatively. However, about 1 in 5 entrepreneurs I speak to today is working on a startup related to a blockchain which is a multiple on just 12 months ago, so the recent focus and interest is at an all time high here."
Last week in Asia two ICOs went over the billion dollar raised mark creating the first ICO unicorns. Overall, it appears that because of the recent and rapid growth of ICOs and their volumes raised that China felt compelled to take an immediate and reactive regulatory stance that India and other countries have had the luxury to be more patient on due to lower activity and volume of the practice. Time will tell where things go from here as Hong Kongs regulators early this a.m. also issued a public statement on their concerns over the ICO funding boom.
Wright and a group of others (including myself) have created an online free repository of all the news (including this article) and research for the crypto-curious on flipboard which I highly recommend you bookmark to stay on top of the most urgent news and regulatory updates that happen around the world in this space.
DISCLAIMER: I am not qualified or licensed to give any investment advice so none of this information If I was a founder in a blockchain startup that was planning to use an ICO I would find a plan B funding source via angel investors or venture capital and spend any new capital you have acquired very cautiously or not at all in the event that a clawback and refund demand comes from your government in the coming weeks and months. Good luck.
Published on: Sep 5, 2017