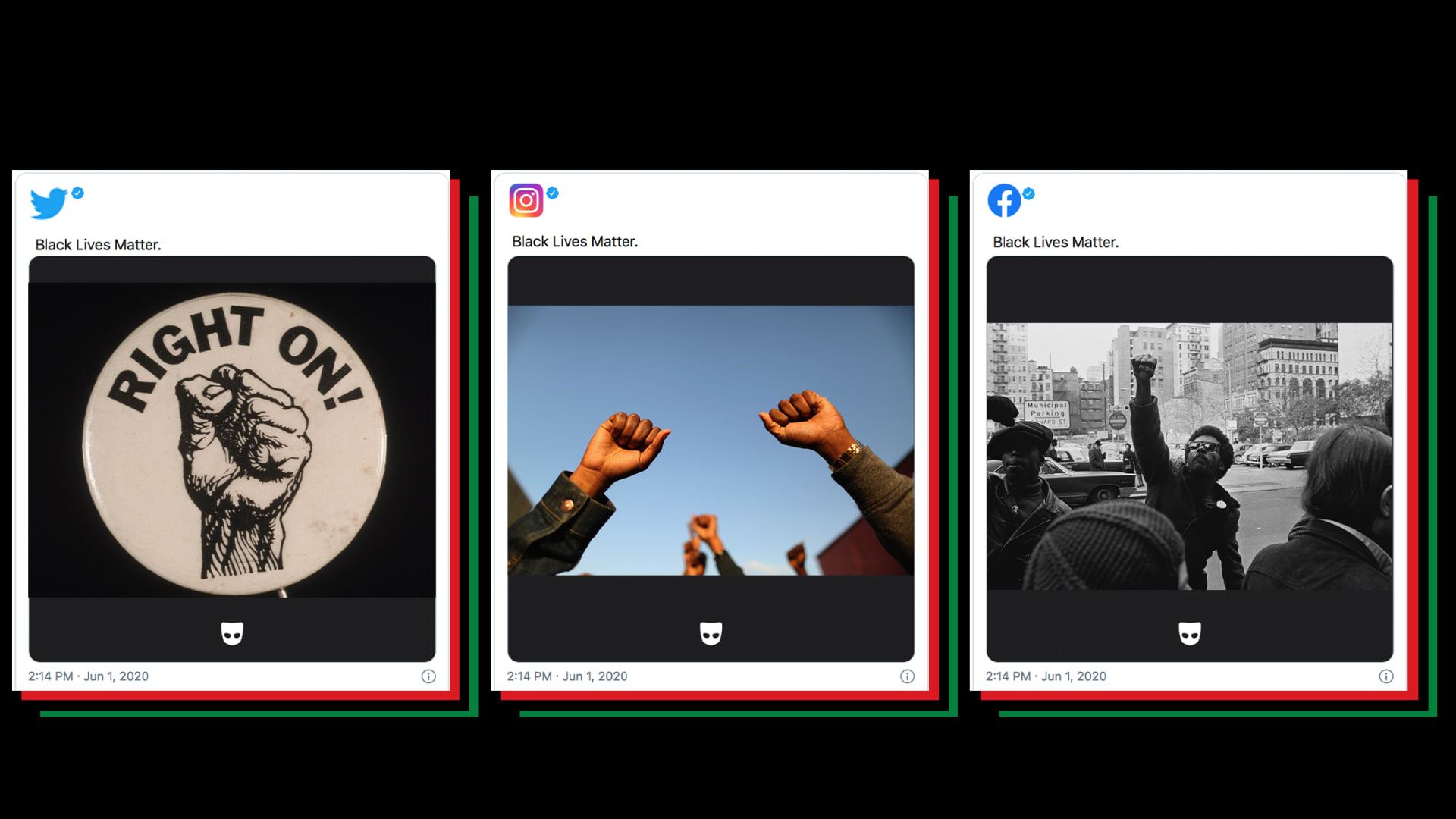 2020 was a challenging year. It was a draining, and dark time for many individuals, particularly African Americans. In 2020, the world saw the death of George Floyd, a first-hand account that once more inflamed racial tension. The video footage of George Floyd, Breonna Taylor, and Ahmaud Arbery sparked world outrage, protests, and mass commitment from brands to end systemic racism. That's why Black History Month in 2021 is especially momentous.
This year, African Americans don't need a sales pitch or heartwarming social media posts. They need brands to serve as advocates that join their cries and pleas, not only during Black History Month but year-round.
Here are three ways brands can be an advocate through social media.
Continuously speak up.
If you see something, say something. There is no such thing as a passive observer, and brands aren't immune to this concept. A 2018 survey covering 35 countries showed that 64 percent of consumers would reward firms that they see as engaged in some kind of activism. Also, a June 2020 survey found that 69 percent of Millennial and Gen Z consumers think brands should be involved in the Black Lives Matter movement.
A simple way a brand can take a stand is by stating its contempt for injustice on its platforms. During the height of the Black Lives Matter movement, many brands issued singular statements condemning racism. While these statements were helpful, continuous statements throughout the period would have been more beneficial because it would have made a larger impact, kept others' momentum up, and positioned the brand as a sincere advocate. A great example of a brand that handled the Black Lives Matter movement well was Netflix. It were extremely vocal and issued numerous statements about the ongoing injustice.
It is also important to remember that internal work can inspire external work. It is recommended that before issuing a series of statements, brands look within their organizations for any types of inequity. This, in turn, will help prevent a social media backlash.
Furthermore, it may aid in creating organizational change. For example, after the dating app Grindr listened to its customer complaints about racial preferences on the app, it removed the ethnicity filter. This simple adjustment helped eliminate racial discrimination on its platform.
Use the brands' platform to amplify other groups and individuals.
Most brands' social media channels have millions of followers, which poses an excellent opportunity for brands to use their channels to highlight organizations, individuals, and artists that fit within their value system. For instance, REI hosted a discussion on "How to Talk to Children About Racism," which was moderated by Jayell Alexander, the CEO of Black Girls Run. It's important to note that REI has almost eight times the number of followers that Black Girls Run has on Twitter, making it an excellent opportunity for REI to amplify the Black Girls Run brand.
Another example of successful strategic amplification is Etsy. The company added a
landing page on its site highlighting the Black creators who sell on its platform. Similarly, UberEats featured Black-owned restaurants on its app and even waived the restaurants' delivery fee for the remainder of 2020. Brands highlighting organizations and existing customers on their existing platforms is an easy, cost-effective way to advocate for the Black community.
Provide resources.
Education is racism's Achilles' heel and it is one of the first steps to stopping injustice. It's essential that brands don't just post about injustice but also teach their followers about the issues at hand. For example, Urban Decay issued a statement standing with the Black community and doubled down on its efforts by adding a link in its bio about ways its followers can get involved. While the approach was simple, it is a great example highlighting the many ways a brand can advocate on behalf of others.
Remember that African Americans are brand loyal.
Some existing customers may not agree with a brand's stance, which in turn may shift the brand's consumer demographic. Nike experienced this first hand when they used Colin Kaepernick as the face of its "Just Do It" campaign. Although the company did receive a lot of backlash, including negative remarks from former President Donald Trump, the company saw a surge in sales.
While a brand may lose customers, it may also gain many new African American customers. It's important to note that African Americans are brand loyal, and 66 percent of Black consumers are more likely to return to a brand with advertising that authentically reflects their race/ethnicity. In fact, Black buying power is a force to be reckoned with and is steadily growing. This community spends more than $1.2 trillion annually and is expected to spend $1.5 trillion by the end of 2021.
Crisis communications are essential.
According to Crisp and PR News, 54 percent of marketers and PR pros say one of their biggest issues in crisis management is reacting fast enough. When a crisis hits, the brand only has a few minutes to respond on most channels, with Twitter having the shortest recommended response time of 15 minutes or less. That's why it is best to have pre-approved responses so that the brand can quickly reply to negative feedback.
Advocacy is a culture.
Advocacy is much more than aesthetically appealing graphics or an all blank black Instagram square. The organization's employees have to be advocates as well. Brands should encourage their employees to share their advocacy stories and craft unique graphics for their employees to share on their personal platforms. This will make the brand's advocacy efforts more of an ongoing, genuine culture and less of a one-time post. In addition, this will also increase the virality factor of the brand's posts.
Silence is not an option.
The African American community has a history of holding brands accountable and has called out brands' silence during the height of the Black Lives Matter movement. Shortly after George Floyd's death, the hashtag #PullUpOrShutup was used by influencers such as YouTuber Jackie Aina. She said in her viral video, "As we know, there are a lot of brands who love capitalizing on Black culture, Black music, Black aesthetic, but are dead silent when it comes to talking about Black issues and Black struggles in our community." In the case of this movement, silence is synonymous with complicity.
Although Black History Month is only 28 days, these social media tips can be implemented year-round and applied to other marginalized groups. Establishing partnerships with other organizations, individuals, and creators will invigorate a brand. By becoming a genuine advocate, the brand will develop lifelong, loyal customers for years to come.
Jan 29, 2021