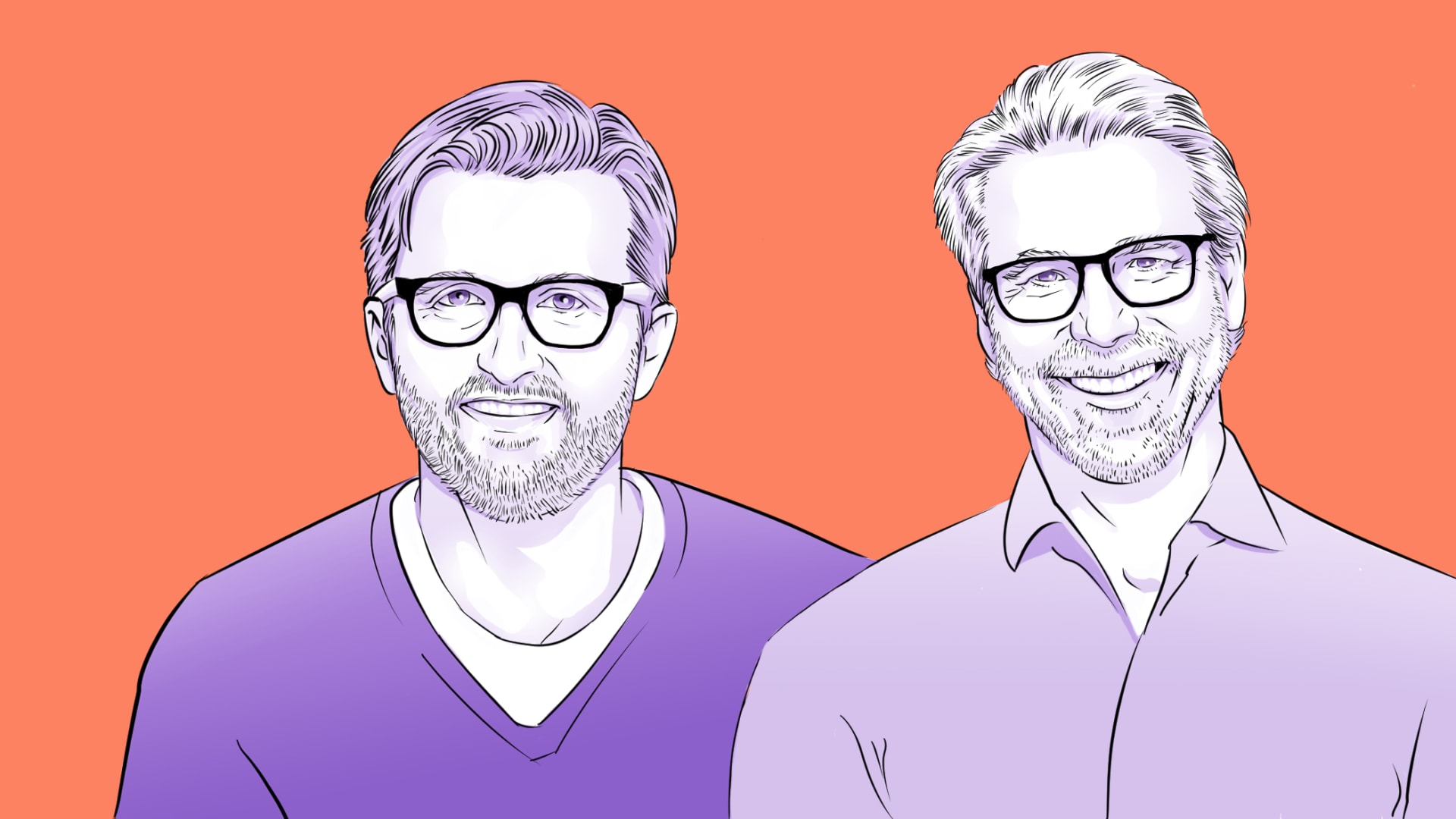 Sometimes an idea can be stubborn. It might come at an unlikely time--say, after drinking too much tea with friends on a trip on the Tibetan Plateau. But then it just sticks. Years later, it's still there.
For Maurice Blanks, John Christakos, and Charlie Lazor, three friends who'd met as undergraduates of Williams College, the idea struck on a post-graduation backpacking trip. But it wasn't until years later, while they were living in different cities and pursuing three different career paths, that it resurfaced.
It was the mid-1990s, and to spitball ideas for their design firm--its spirit, ideology, and product lines--the three men sent each other faxes. Furnishings came up as a product--each man was into design, and all felt modern European-style décor was out of reach for many American consumers, both aesthetically and financially.
"We just wanted our brand and the spirit of Blu Dot to be straightforward, humble, nobody's too-cool-for-school, inviting everybody to our party," Christakos, the company's co-founder and chief executive, told Inc.'s What I Know podcast.
Blu Dot debuted its first collection of furnishings at a trade show in New York City in 1997, with products ranging from a $39 magazine rack to an $1,800 bookshelf. It was a hit with independent design shops, who recognized that the products filled the gap in the market between Ikea and high-end designers.
While designing a line of furnishings came naturally to the three--two of whom were architects and one a sculptor--building the business and supply chains to support it took a lot more planning. But, turns out, their education in design and building equipped them to think differently about structuring a company.
"It's really important for us, and we talk about it a lot: We like to see all of our business problems as design problems," says Blanks, Blu Dot's co-founder and chief operating officer. "They are creative challenges, whether that's in finance...or in the warehouse or fulfillment."
Blu Dot went on to open physical stores, starting with one in New York's SoHo neighborhood in 2008. The company now has 12 retail locations, and nearly 200 employees around the world, with most in its Minneapolis headquarters.
Christakos and Blanks credit not just their design-thinking and creativity with sustaining the business--but also a consistent philosophy, and unwavering vision.
"We've been through a lot in this company," Blanks says. "Financial challenges, people challenges, and all kinds of issues with suppliers and customers. But we just kind of stay calm."
Jul 29, 2021