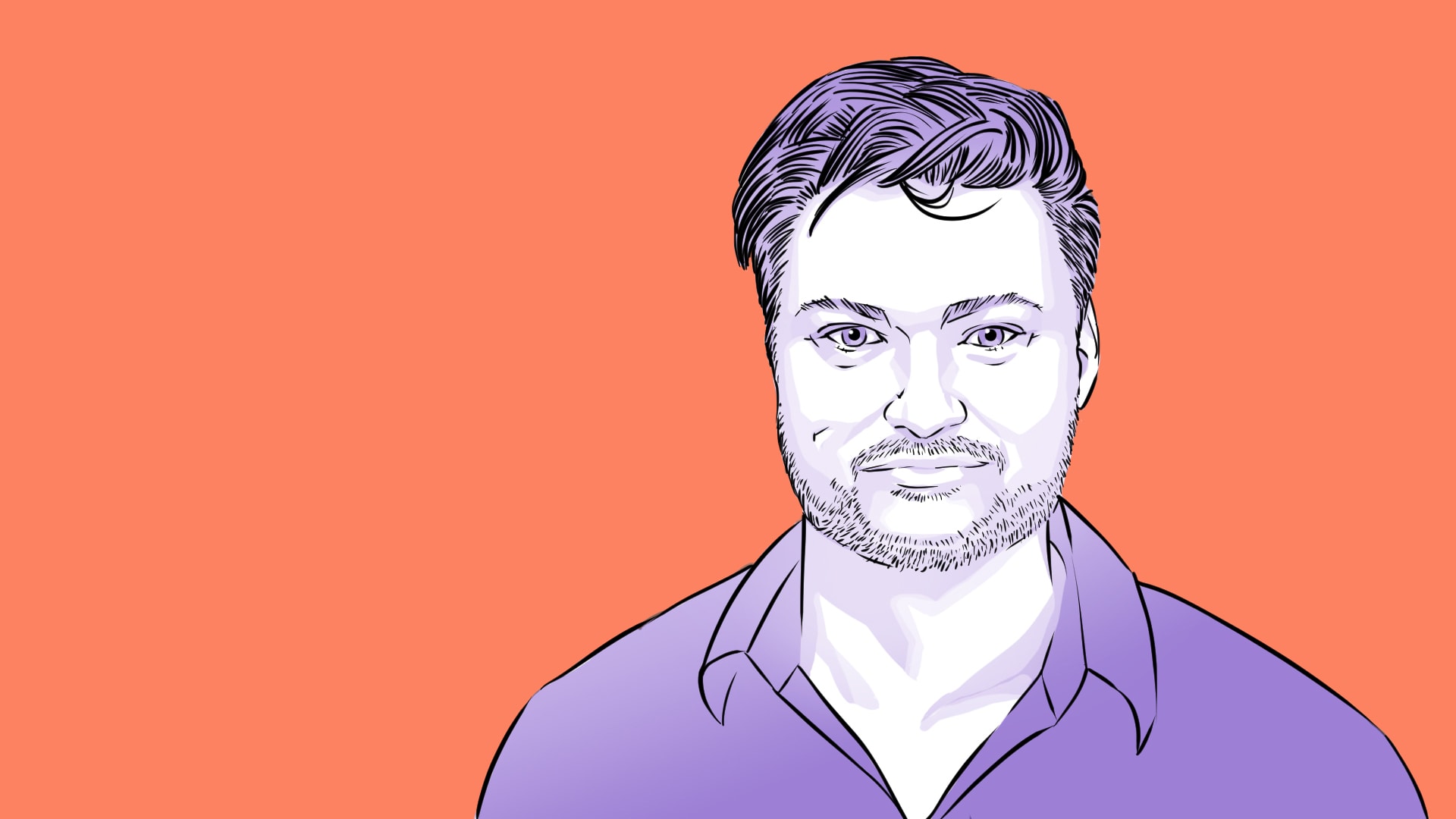 The sorts of mood boards Matthew Herman makes might include a graffiti-like painting by Cy Twombly, a Polaroid of Dolly Parton, an amethyst geode, and a fire. "I'll weave together a lot of things that don't seem to have any relationships to each other, but when they're in a collage together, it starts to kind of, like, be provocative and poke holes in expectations," says Herman, a veteran of the L.A. fashion industry.
While working at apparel maker Nasty Gal during its rise, Herman saw his peers embracing contrasting aesthetics too. Girls were dressing in chunky watches and boxy blazers; boys were wearing sweatpants with heels or leather with ruffles. But store aisles were still gendered--especially in the beauty category. Men's mainstream fragrances were all pine forests and musks. Herman began spending his evenings creating scents and pouring candles that mashed up florals and musks; stone fruits and smoke. "These unexpected dualities are always driving our creations," he tells Inc.'s What I Know podcast. "We call that 'genderful.'"
When, in 2015, Herman co-founded his Los Angeles-based brand of candles and fragrances, Boy Smells, there wasn't exactly space on shelves for genderful products. "Unfortunately, when it comes to the retail landscape, a lot of the buy dollars are still divided on the gender binary. Even the buying teams are divided between the men's buyers and the women's buyers. The digital data that you get back is still based on your female audience and your male audience," Herman says.
He quit his job to work full time on the brand, and burned through his savings in 18 months. But after two and a half years of operating the business out of his house as a wholesale supplier, boxing candles with names like "Rhubarb Smoke" and "Polyamberous," he was able to pay himself, and a few employees. By December of 2019, Boy Smells began to adopt a digital strategy, and prepared to launch a direct-to-consumer operation, complete with new online marketing campaigns.
When the pandemic hit, so did the Boy Smells collaboration with musical artist Kacey Musgraves, a candle named for her song "Slow Burn." Sales were anything but slow: The candle sold out five times, and 2020 sales took off so fast Herman had to shut off the web sales. Even with retailers halting orders at the pandemic's onset, Boy Smells' sales grew 1,000 percent in 2020.
"It was kind of this trifecta of putting a lot of fuel on a smoldering fire" of direct-to-consumer, retail, and digital marketing, he says. "We just had not tapped into the buzz."
Two years later, Boy Smells is in 750 retail locations. And with retail business back at Nordstrom and many other stores, Herman has hired a CEO and a management team to navigate the company's continuing growth. He still has creative control, and the brand is developing deeper relationships with its customers.
"The customers that we're talking to, they're looking for brands like Boy Smells that are here to work toward a version of an equitable reality in a future where race, body, shape, gender--all things are invited to the table," Herman says. And, he adds, that's right in line with what the intent of his brand's philosophy has always been. "It's about taking down the constructs and redefining things for yourself on your own terms and creating the space that you want to see for the future for other people."
Aug 1, 2022