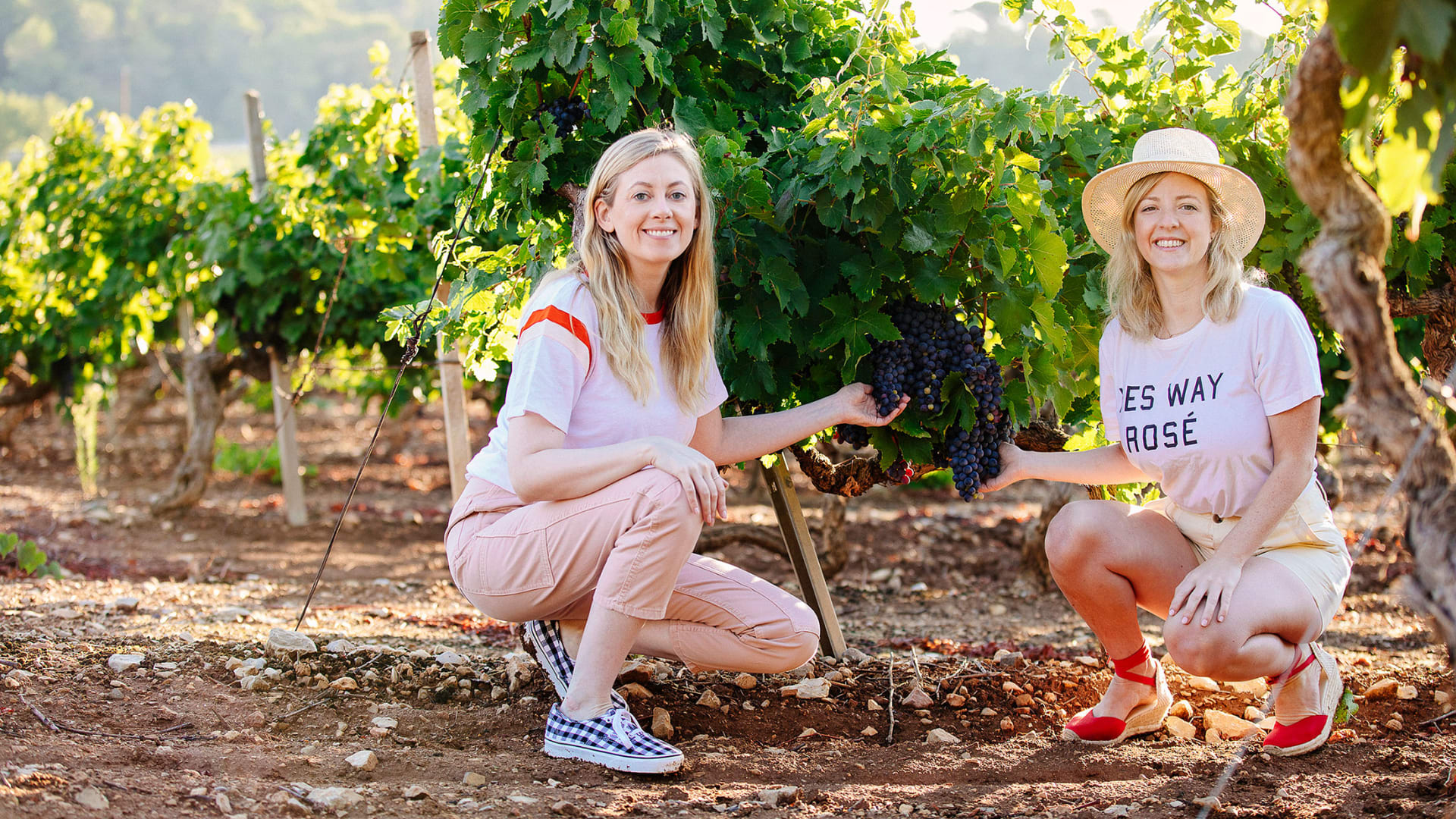 When Erica Blumenthal and Nikki Huganir started their company, Yes Way Rosé, in 2013, they didn't have a product, or even any relevant experience in the food or beverage industry. They had only an idea for a brand they'd create, products they hoped to launch, and the dream of eventually rolling out their own line of French rosé wines in the United States.
They took it slow, on purpose. They created a logo, and posted it on Instagram. It got some likes, and praise from friends. Then the meme accounts came for it. "We would see the logo being reshared by other people. We weren't given credit or ownership," Blumenthal says. "It was this thing on the internet that seemed like property of the internet, not property of these entrepreneurs who were creating a brand."
It would be months before they'd debut their first product--a simple tote bag with the company logo on it--and five years before their first wine vintage debuted. The founders knew they needed to protect the logo that would be on those and any future products.
A lawyer friend helped them take the first step: Hiring an intellectual property and trademark attorney and filing for a trademark for the use of the phrase "Yes Way Rosé" on products including T-shirts, beach towels, phone cases, and, of course, wine.
Since that time, they've retained the lawyer, which Blumenthal says is one of the company's most significant, but worthwhile, expenses: "You want to protect your intellectual property at all costs."
Brand enforcement has continued to be a priority, especially since the company launched its first wine vintage in 2018 in Target stores across the United States. When a product uses their logo, they send a standard cease-and-desist letter. If it's from a very small business, say, an Etsy shop, or seems like an innocent mistake, they send a less formal letter, a strategy that has also been effective.
One thing that no longer keeps Blumenthal up at night is the meme accounts. "I definitely obsessed about it for a long time, but we've learned to embrace it, as a brand," she says. "You learn to pick your battles."
Her advice for founders with a logo-product: "Think about trademarking early, while you're in the development stages, before putting your product in stores, or setting up direct-to-consumer sales," she says. "And definitely before sharing it with the internet."
Feb 1, 2022