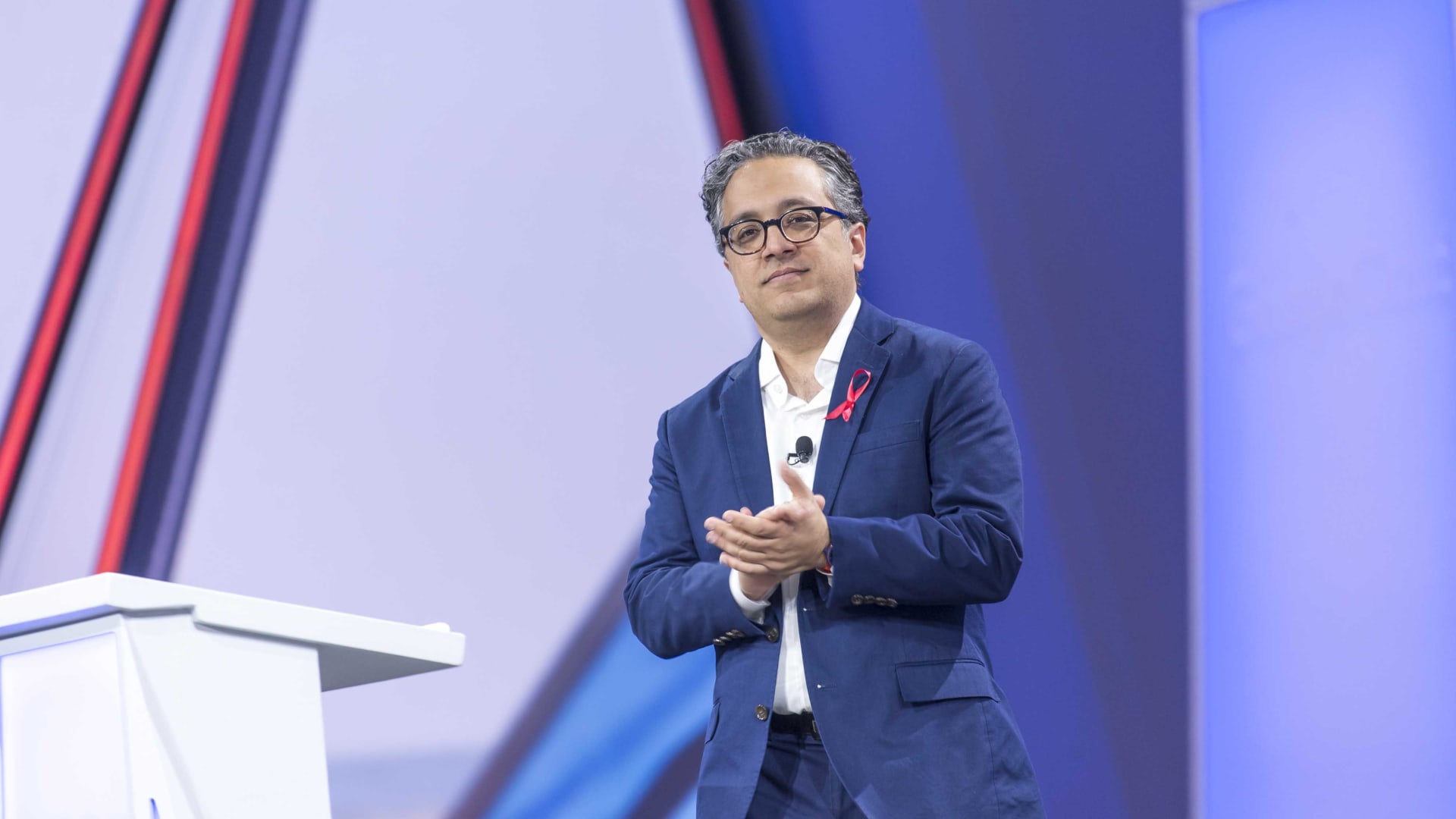 Bumble, the 700-person global dating-app company founded by Whitney Wolfe Herd, recently came up with a creative solution to pandemic-related employee burnout. It let everyone unplug--all at once.
"Our teams were expressing Zoom fatigue, as well as actual burnout," says Tariq Shaukat, the president of Bumble. The company had put in place measures to help employees concentrate, including "Focus Fridays," one workday a month with no meetings, no planning emails, and no Slack messages. Employees loved them, spurring the company's leaders to discuss how to further the stress-reduction effort.
Initially, they considered allocating extra days off but realized that wasn't the issue. Even on their days off, employees weren't completely disconnecting, Shaukat says: "The stress comes from always being connected--but when working from home, or vacationing, there's always a feeling of, 'What am I missing?'"
To eliminate the FOMO, Shaukat says management eventually decided to shut down most operations the week of June 21. "We wanted to help them actually unplug from the business," he says. "That only gets accomplished when everyone does it at the same time." In late April, Bumble tweeted its plan to give employees a week off, with the hashtag indicating the start of a movement in corporate mental health: #APaidWeekOff.
With the exceptions of cybersecurity employees and a core customer-service team, nearly 700 Bumble employees unplugged. Feedback from employees was a revelation, Shaukat says: "A number of people said, 'I had no idea how badly I was vacationing. Because I didn't have to constantly worry about what I was missing, I could actually disconnect.'"
The initiative went so well that Bumble in its July 29 all-staff meeting announced it was doubling down on collective time off. In the next year, it will provide two full weeks of companywide reset time, and also offer employees unlimited vacation.
Bumble wasn't the only company that had the idea. When LinkedIn found that pandemic-induced burnout had increased in the second quarter of 2021, the company gave many employees a week off in April. "This global week off was a gift for our employees to express our gratitude," Nina McQueen, the company's vice president of global talent benefits and employee experience, said in a statement.
Other businesses have followed suit. Hootsuite, the company behind a social media management platform, introduced a companywide wellness week off in July to help employee mental health. Momentive, a 1,500-person company formerly known as SurveyMonkey, also closed shop for a week in July to let employees recharge. And it's not just large tech companies jumping on the trend: Three bars in Philadelphia recently announced they would close for a week, giving employees paid time to de-stress after 16 months of shifting restrictions and responsibilities.
Shaukat says other businesses that are meeting- and teamwork-heavy could easily take a page from Bumble's new playbook. He advises planning well in advance of a companywide week off, in order to help employees plan travel or family time. (Bumble announced the week off six weeks in advance; he advises giving even more notice.)
Also, consider how to give comparable off-time to employees whose jobs are so core to operations that they cannot all simultaneously check out. How can teams plan so that executives--and, for example, cybersecurity professionals--can also experience the feeling of not needing to check in on their Slack or email?
At Bumble, management is giving a lot of thought to how to manage remote workers--and their time and mental health--better. In addition to expanding "Focus Fridays" to include more frequent "no meeting" windows, the company is encouraging employees to think about freeing up their schedules more. "The big thing really grinding on everyone is that things that used to be a five-minute conversation in the cafeteria or a quick pop by a desk are now turning into 30-minute formal meetings," Shaukat says. "We need to be better at protecting our calendars."
Aug 2, 2021