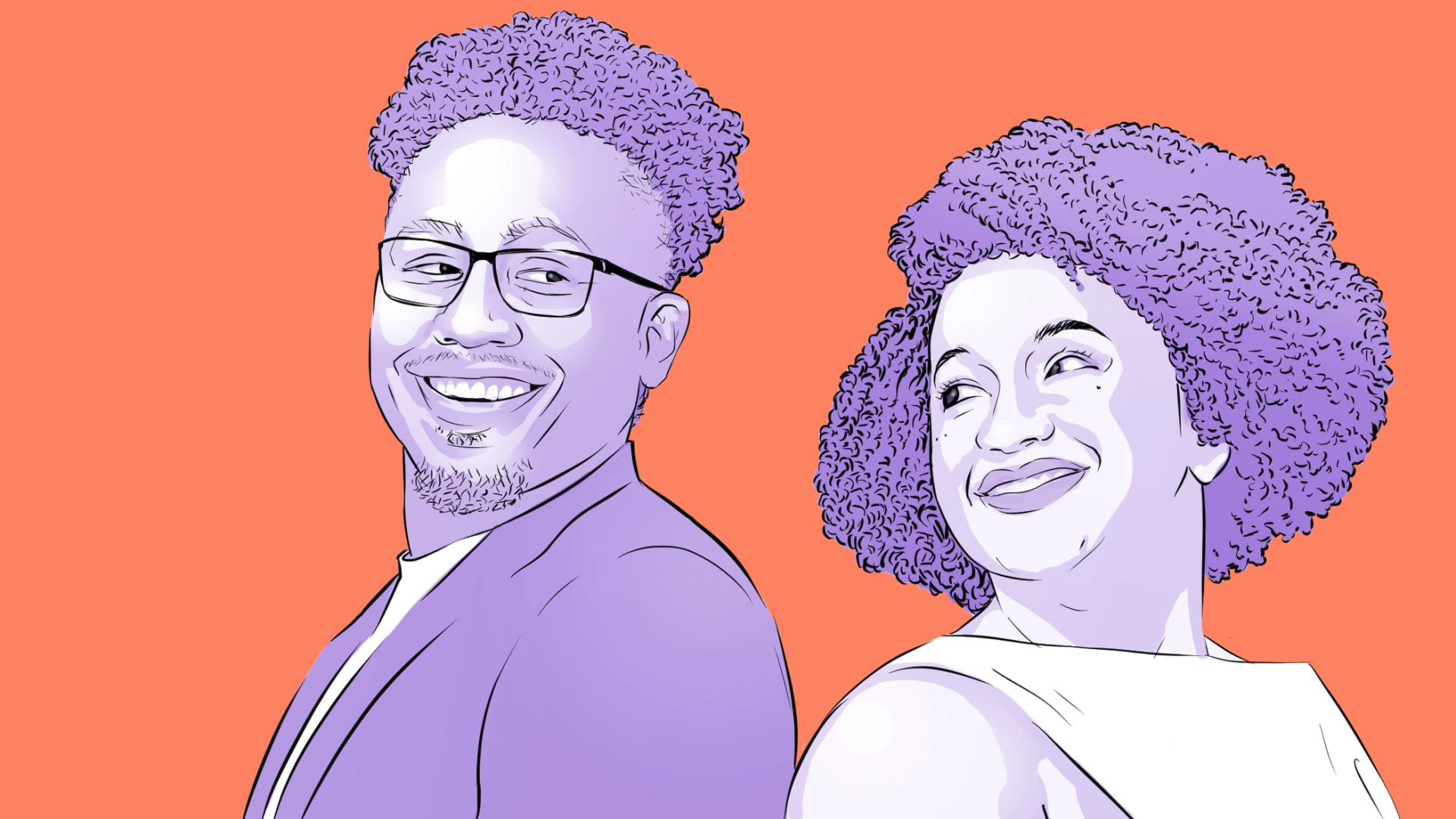 To hear her husband Tim tell it, Kimberly Lewis was destined for entrepreneurship. He even saw glimmers of it when they were dating in high school, as Kim made her own jewelry while studying to enter the corporate world.
"She has the heart of an artist, but she wanted to be a businesswoman," he told Inc.'s What I Know podcast. "And so, I think entrepreneurship is a way for her to create -- but then also have that business."
Together, the two created CurlMix, a Chicago-based hair-care brand. But years before CurlMix sold its hit wash-and-go kits and moisturizers for curly hair, it started as a social-network for individuals with curls. Once Kim had an idea for a product to sell, she sent Tim out to get the capital to back it -- not out to Sand Hill Road to pitch VCs, but rather to a taping of Who Wants to Be a Millionaire. Kim had seen Tim watching an episode.
"Tim answered, for two hours straight, like 95 percent of the questions right," Kim Lewis says. "So, I literally bought him a plane ticket, signed up, and sent him out there to audition."
Tim made it onto the show -- and came back with $100,000. With that check, they started the business, later getting a boost from a bit of seed funding from Arlan Hamilton and an appearance on Shark Tank. Growing the business was a struggle, but their customers were dedicated -- and formed a vocal, supportive audience on their Facebook group. After all, the venture had started as its own social network.
The Lewises listened to their fans, who told them they liked Curl Mix's kit for extracting flaxseed gel, which worked well for moisturizing curly hair and the scalp, but it was too time- and labor-intensive. In response, the founders decided to make and sell a finished version of the product.
"We just put up a little landing page and we emailed our subscribers and were like, 'Are you guys interested in this?' " Tim Lewis says. They offered 60, and sold out within minutes.
"In the two or three years that we had been in business, this was the most success we'd experienced," Kim Lewis says. "I was like, 'Oh my gosh, this is what people want!' "
From that point on, Curl Mix didn't just grow, it grew super fast, landing at No. 93 on the 2021 Inc. 5000 after increasing revenue by more than 4,000 percent over the past three years.
Sep 28, 2021