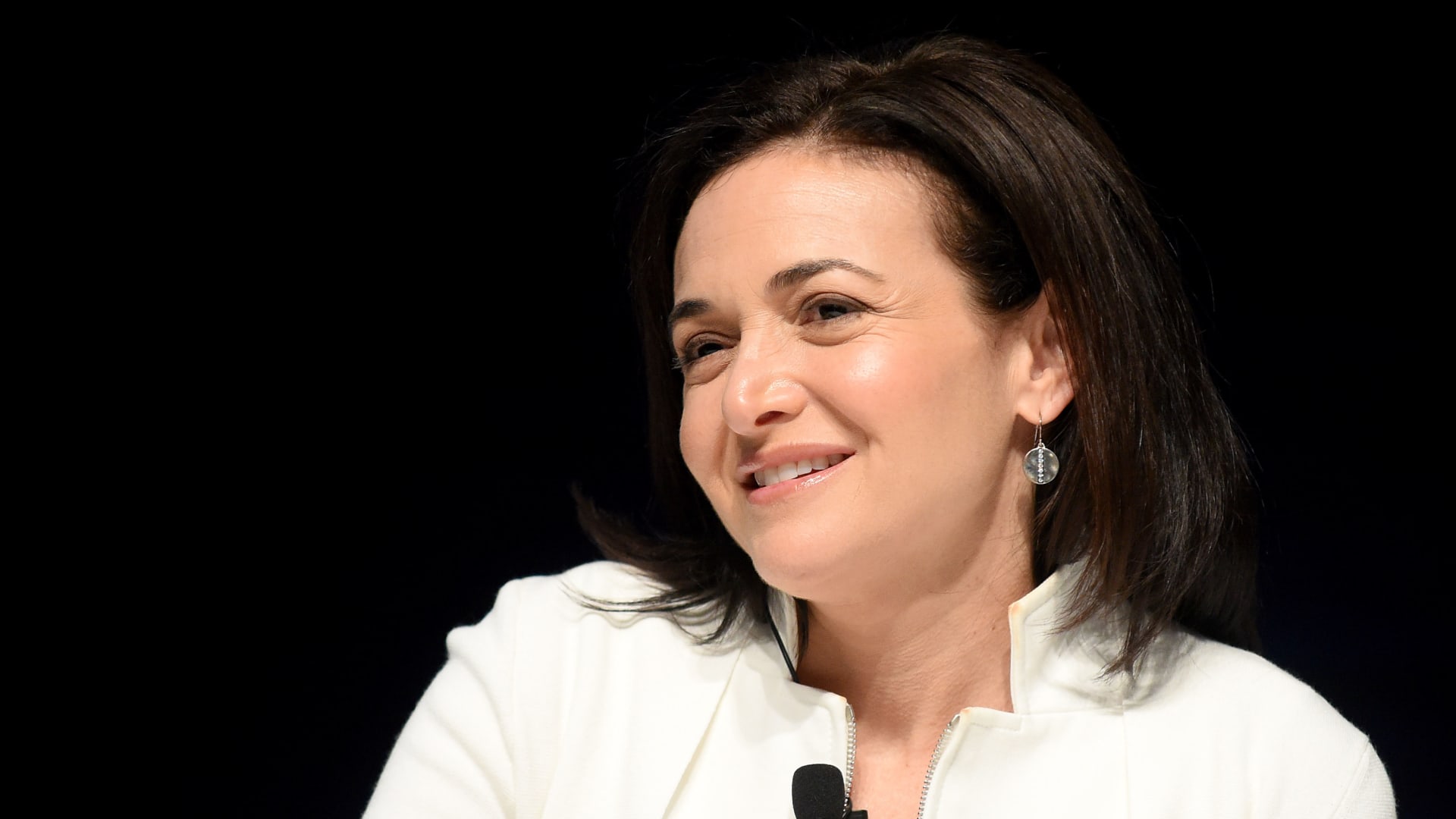 Facebook's Chief Operating Officer Sheryl Sandberg told Inc. Thursday she's slightly heartened, but mostly troubled by the results of the company's latest global survey of small business owners. That's because the survey of more than 35,000 business leaders in 30 countries found that in the United States, minority-led small businesses were at least 50 percent more likely to have closed, rung up lower sales, and laid off workers during the pandemic than businesses run by white people.
"Any time there is a crisis, anytime there is a challenge, it is a bigger challenge for people who have fewer opportunities to start," Sandberg told Inc. Thursday. "Crises do hit women, they do hit people of color, more deeply and more directly."
The conversation came on the eve of the release of the company's latest small-business survey, which sought to investigate the performance of businesses during the pandemic. The study also found that the majority of small business owners are still reporting lower sales and 18 percent of those surveyed have closed their businesses altogether. (That's down from 24 percent at the start of 2021.) Meanwhile, businesses have undergone rapid digital transformations to survive.
But the survey illuminated an outsized impact on businesses run by people of color--Hispanic-led small businesses in the U.S. had the highest rate of closures at 24 percent, followed by Black-led small businesses at 22 percent--something Sandberg points out Facebook dug into by design. "We are trying to make it clear that this is happening, so we can use it as an opportunity to fix what we need to fix and do right by the people who need our help the most," she said.
The results are not entirely surprising. Historically minority-owned businesses have faced structural challenges in accessing funding for their businesses, whether it be by venture capital or loans. While major banks approved about 60 percent of loans to white small business owners, they approved just 29 percent of those applied for by Black owners, according to a 2018 small business credit survey. (The Brookings Institution also found that people of color are under-represented as business owners, comprising only 20 percent of owners in the U.S.)
When looked at together, businesses in the U.S. run by women or people of color were at least 50 percent more likely to close or report lower sales compared to the same time last year.
Facebook is debuting a suite of tools timed to Small Business Week, in an effort to help address problems the survey illuminated. They include a project to assist small businesses with cashflow--33 percent of business owners surveyed cite cash flow as one of the biggest concerns resulting from the Covid-19 pandemic--called the Facebook Fast Track Program. It will be open first to diverse-owned small businesses in the U.S., allowing them to sell their outstanding invoices directly to Facebook, and be paid within days. Facebook will then collect on them from the small-business's end customers.
Selling invoices might sound a lot like factoring, a fairly common practice to hasten cash-flow, that comes at a cost for the business. In Facebook's case, it says it will charge a flat fee, which a company spokesperson estimated to be .5 to 1 percent of an invoice. Sandberg says it's not a money-making venture for the social network.
Facebook's global head of small business, Rich Rao, says the program will be funded by $100 million from Facebook itself. "As far as we know this is the first of its kind," he said. "We didn't find another company that's using its own balance sheet to provide liquidity for other companies' invoices--in this case, small businesses, who really need this right now."
Sandberg said there's something to be gained by small businesses using Facebook's muscle: "It's taking the balance sheet and the strength of a big company--ours--and its also taking our collection ability. People are likely to pay an invoice when it's held by a bigger company."
Sep 9, 2021