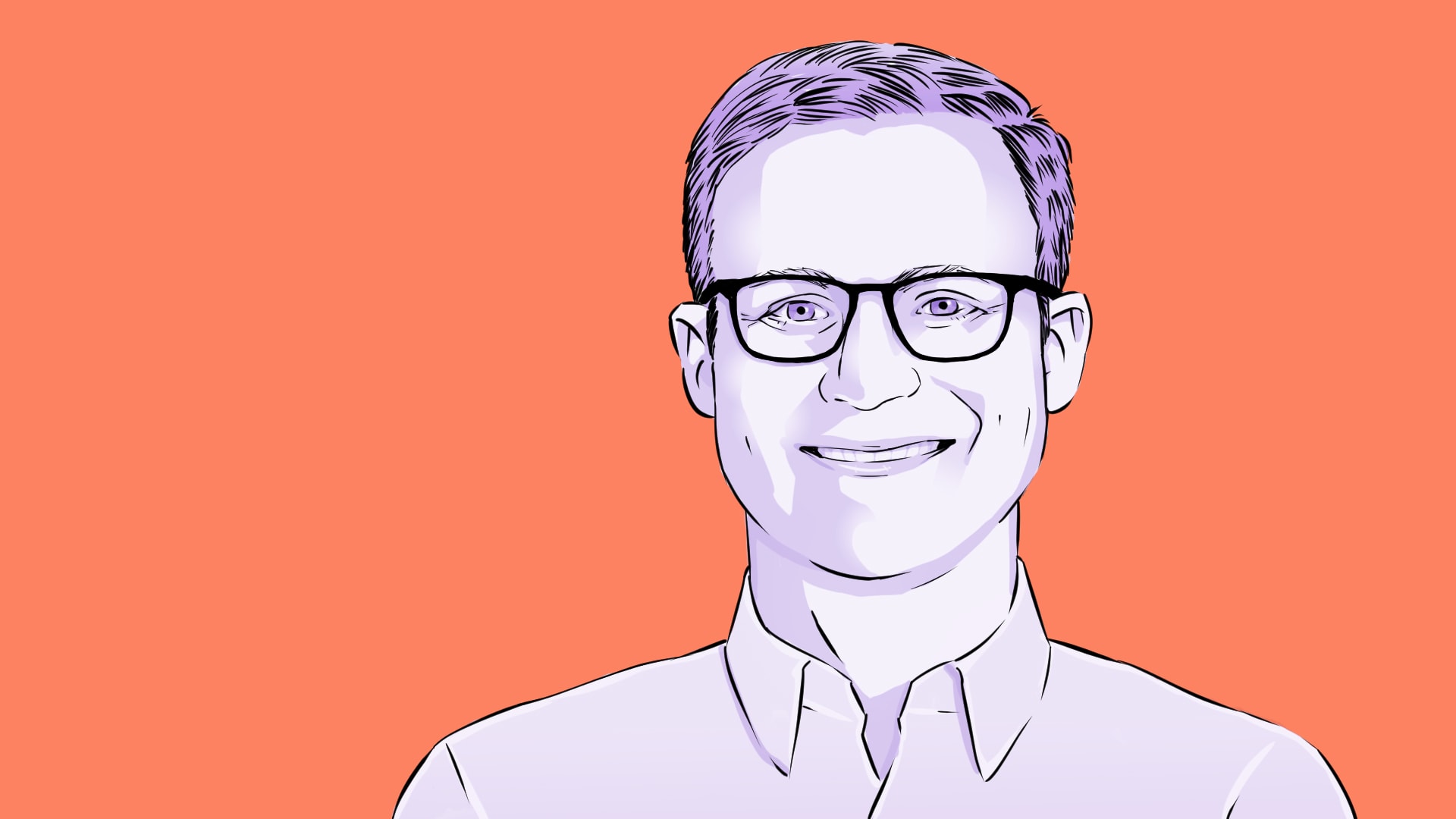 Stuart Landesberg admits it sounds apocryphal, but he swears that for a sixth-grade assignment he wrote that his dream job was to be CEO of Seventh Generation, the Burlington, Vermont-based company that makes and sells sustainable home and cleaning products.
Landesberg didn't go on to take over Seventh Generation. But he did build a similar business of his own: Grove Collaborative, a San Francisco-based company he co-founded in 2012 and took public on the New York Stock Exchange in June. Grove sells natural and environmentally friendly home and personal care products, and makes its own lines of cleaning supplies, soaps, and tree-free paper goods.
"I know, weird dream!" Landesberg tells Inc.'s What I Know podcast. But he explains it had sturdy roots with his parents: "The category of home and personal care was a really visible hallmark of sustainability for me as a child ... I've always cared about sustainability and my parents were a bit ahead of the curve."
Landesberg held onto the dream through college -- where he bemoaned his peers' use of non-compostable red plastic cups -- and a career that took him through banking and startups. In 2012, he set out to both sell and educate consumers about environmentally friendly home products, but made an immediate stumble. He explains: "I understood from my guilt-ridden beer pong days that it was important to make sustainability convenient. But I started the company under a terrible and embarrassing name, ePantry."
In its difficult startup years, ePantry was a third-party seller of sustainable goods, which Landesberg's team stored in a 200-square-foot self-storage unit in south San Francisco. "It turns out changing the world is hard!" Landesberg jokes. "The first four years were incredibly challenging. We couldn't really raise institutional capital. The business really didn't grow. It was a struggle to keep the lights on."
In 2016, Landesberg sought to pivot away from the ePantry name, and raise a round of venture funding to fuel growth. He met with 173 investors before getting a yes. But he came away from the meetings armed with some good advice -- including to create earth-friendly products labeled under the company's new name, Grove Collaborative. They'd include soap concentrates that could ship easily and cut down on waste, and glass or aluminum alternatives to plastic bottles.
With a slate of feel-good products came social sharing -- and much smoother and rapid customer acquisition. By 2018, Grove's fast growth landed it at No. 37 on the Inc. 5000 list of fastest-growing companies in the country. By 2021, the business had grown to more than 1,000 employees, and was on the path to a $1.5 billion IPO, via a merger with a Richard Branson-founded SPAC.
Landesberg says he's proud that he built in the values of sustainability from the company's very start. In 2020, Grove bolstered its mission by pledging to go plastic-free within five years. It's held to the pledge even in this new era where the company needs to appease public shareholders.
"We wanted to make ultra-clear to every one of our employees, everyone in the industry, our customers, what we stood for. And now, if I got hit by a bus today, whoever came in and ran the company would still have to adhere by those values. They're a part of the company and I think that's really powerful," Landesberg says. "I'm a big believer that corporations are the best shot we've got at keeping this planet habitable for future generations."
EXPLORE MORE Inc. 5000 COMPANIES
Jul 18, 2022