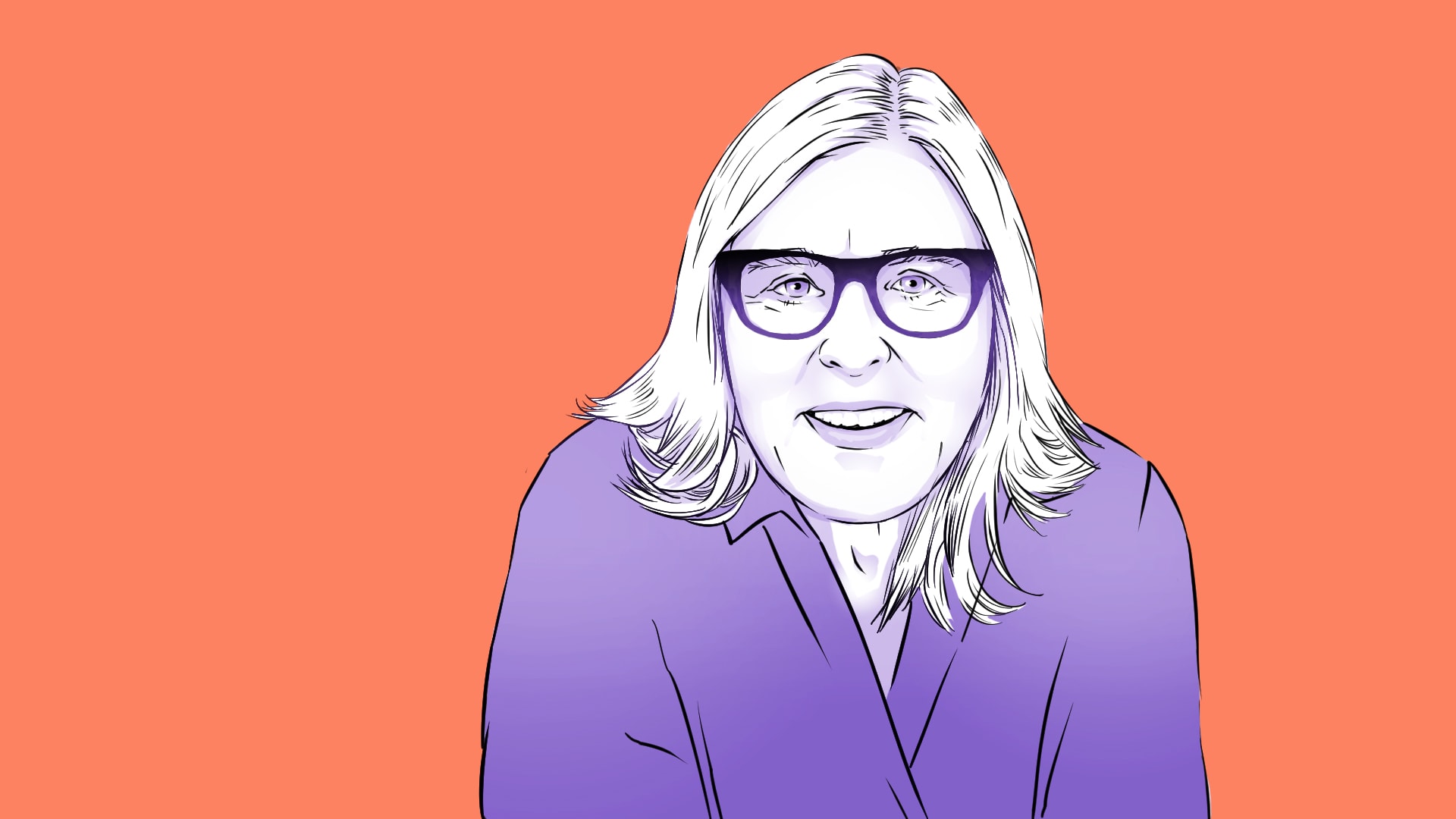 Amy Errett, chief executive of Madison Reed, the hair-color startup she founded in 2014, worked for the first decades of her career in finance and in venture capital. Despite those industries' reputations, it was within them that she carved out her signature leadership style, which she describes as "leading with love from an open heart."
Foundationally, the style involves treating employees with respect, empowering their voices in decision-making, and showing up as her full, transparent, self. She tells Inc.'s What I Know podcast that "leading with heart" isn't some mushy concept. In fact, it's especially applicable when having tough conversations.
"It's really true and authentic, including having to deliver bad news," she says. "I love you. So I am going to tell you the whole truth, right? I am not going to have a conversation that isn't direct, open, loving, from the intent of the heart."
If this sounds a bit like parenting, it's not far off, Errett admits. After all, she named the San Francisco-based company after her daughter. She doesn't view her employees as children, of course--but rather as people who can benefit from mentorship relationships. Now that the company has more than 600 staffers, it's not possible to have that kind of direct connection will all of them, but Errett's philosophy is to "set up a company where the Petri dish exists, that those ingredients change other people's lives," she says.
Madison Reed got a fresh venture capital infusion of $33 million in April from a slate of investors that includes Jay-Z's Marcy Ventures, bringing the company's total funding to $236 million. The company plans to use the funds to expand from 62 to more than 80 hair color bars this year, and to hire 850 more colorists. That's in addition to bolstering its direct-to-consumer hair-color subscription model.
How will Errett extend her "leading with love" philosophy to the service industry? The company says its colorists will earn three times more than they would at a traditional salon, while receiving full-time benefits and opportunities for career growth.
"What I really want is for this to be the best place for stylists to work, where they could say, 'This changed my life. This was a career defining moment,'" she says. "The aspirations this company has are not just set for a chosen few. They are set for every team member equally."
Jun 27, 2022