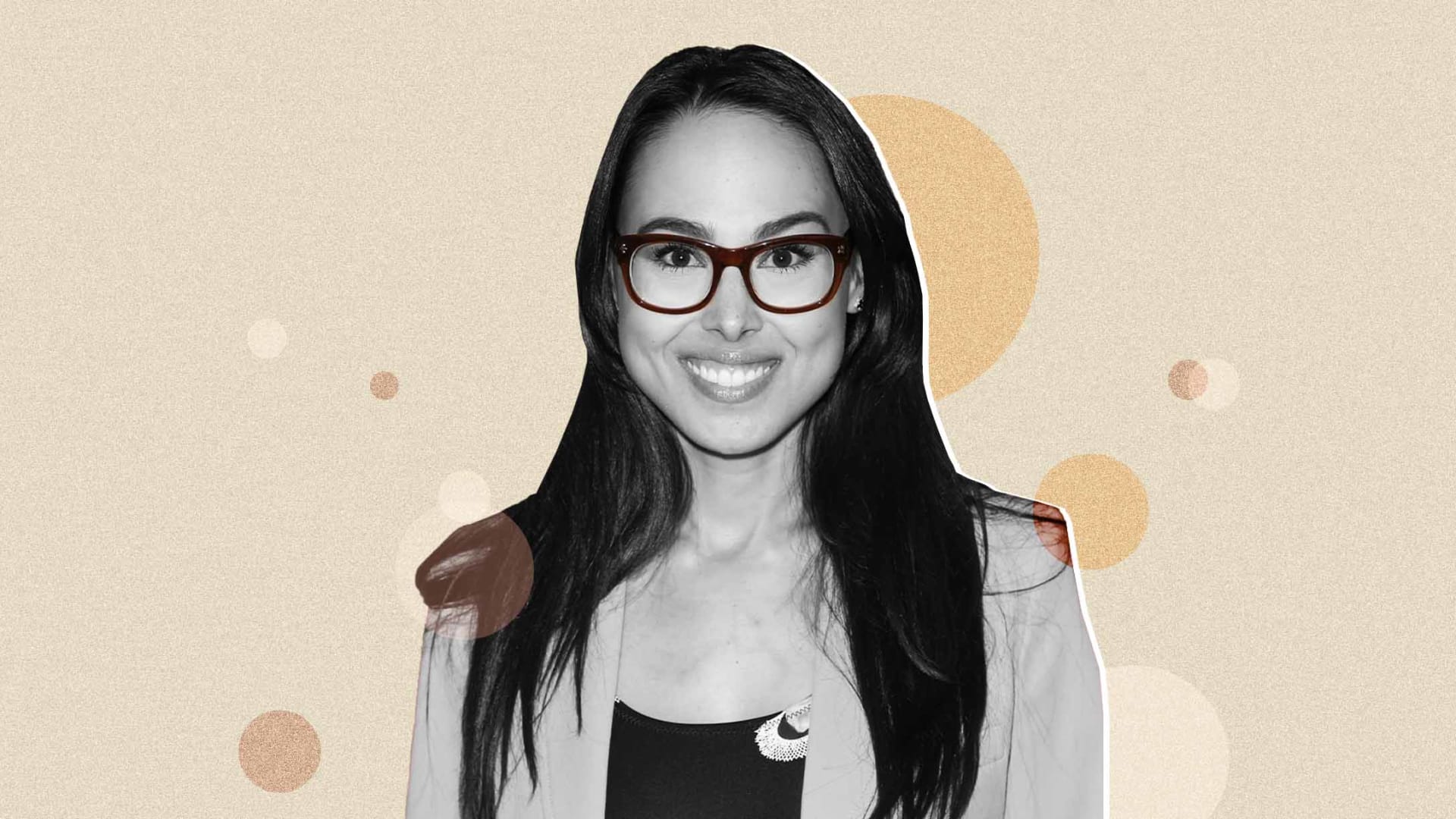 In March 2017, Meena Harris set up a website to sell T-shirts in honor of International Women's Day. She figured she'd sell a couple hundred. She sold 10,000.
She called it Phenomenal Woman, a homage to a poem by Maya Angelou, and ran it as a side-project while working in Silicon Valley. The venture always had a dual social impact: To amplify issues affecting underrepresented communities and to help nonprofits serving them. Within a year, the company branched out from feminist messaging to other statements, such as a T-shirt that reads, "Phenomenally Latina"--sales of which benefit the National Latina Institute for Reproductive Health. Its causes broadened to voting advocacy, human rights, and social justice in the past year. For example, a "Justice for Breonna Taylor" shirt that echoed and amplified the sentiment that in mid-2020 became a rallying cry on social media.
In December, after the election of her aunt, Kamala Harris, as U.S. vice president, Meena Harris announced the creation of a production house, Phenomenal Productions. It would carry on additional work creating media--videos, social content, full-page ads--for brands and nonprofits. The move makes sense: Her e-commerce company has never been about just e-commerce. "We look at ourselves not really as an apparel product company, but as a media and content company," Harris tells Inc.
Phenomenal's products and messages reflect the topics that activist voices are turning to as cultural conversations evolve. The T-shirts themselves are digital billboards: The words screened on them are the focal point of the Instagram posts they appear in. Celebrities such as Olivia Wilde, Sofia Vergara, Jessica Alba, and Jane Fonda have shown off the shirts in social posts. The virality of her products--influencers sharing their messages--is the butter in the roux. "As you reach bigger and bigger audiences, you influence bigger and bigger audiences," Harris says. She's also reaching children, as the author of two books, including "Ambitious Girl," which was published in January.
Her ability to tap into the culture as it shifts has been a big reason for her success. Trendspotting is not an exact science. Instead, it's filled with intangibles. "Some of it is instinctual," she says. Still, it involves much research, and Phenomenal's strategy is multifaceted. It starts with listening to audiences on and offline with care. And as she looks to build an innovative, sustainable company, she embraces an intentional and inclusive leadership style. It's a "human-centered approach," she says, determined to avoid the pitfalls of the typical startup mindset that she witnessed in Silicon Valley.
The very social platforms where Phenomenal products find their audiences are some of the same places where Harris and her three employees do their research and gather information to forecast trends. "The keys are: Are you engaging your community and inspiring dialogue and raising awareness?" she says.
While social media gives her team a window into the zeitgeist, especially during the pandemic, she's also aware of the toll that disinformation can take. What's more, she knows that the dominant voices on social sites are not usually the same ones that she's trying to hear.
"The challenge is that if you're underrepresented, your voice and your experiences are not often heard by the mainstream--by gatekeepers and powerful people and institutions," she says. "That's what we think is up to us in the work that we do: To figure that stuff out."
She goes offline when possible, turning to advocacy groups, as well as the nonprofits that Phenomenal partners with. She and her team pride themselves on "not only having an understanding of global issues, but also what the advocacy community is hearing and seeing and doing," Harris says. "What are priorities for them? It's important to be able to tap into the work that they're doing on the ground."
With just three full-time employees, Harris is focusing this year on growing her team. In her work in early-stage startups, she says, she has seen that fast growth often comes at the expense of building an organization's leadership, management, and culture. Harris began her career in high tech at Facebook, and after finishing a law degree at Harvard, she moved on to work at Slack and Uber.
"I saw the cost of moving too fast and breaking things," she said, about her time at Facebook and Uber, which she joined in 2017. It was around the time founder and CEO Travis Kalanick resigned in the wake of the company admitting widespread sexual harassment and gender-based discrimination. Harris said she took the job as Uber's head of strategy and leadership to help the company repair its toxic culture, as she put it, "running into the fire of their culture issues."
For her team at Phenomenal, she focuses on principles of equity, diversity, and inclusion--nurturing talent and promoting from within. She emphasizes flexibility and balancing hard work with an open ear. This begins before an employee even starts receiving a paycheck.
"In an interview, I always ask: 'What do you want to get out of this?' " she says. "You want people to feel that they are supported in their own journeys and are not just working for you."
Courtney Newell runs a marketing company that advises brands on inclusive marketing and messaging--and says that this year many companies have turned their focus inward, toward managing inclusively and providing safe spaces for employees to speak up about what's important to them. Only then can they turn to sending the right message to their audiences. "The best companies right now are the ones that are people-focused--that are really focused on the individual," says Newell, the founder and CEO of Crowned Marketing & Communications in West Palm Beach, Florida. "Those businesses are setting themselves up for healthy conversations internally--and then externally."
Phenomenal Woman's political statements and use of Kamala Harris's image has recently come under some scrutiny. An unnamed Biden administration official told The Los Angeles Times, as it examined the publicity that Phenomenal Woman has received, that Meena's "behavior needs to change." The company previously sold multiple items related to Kamala Harris, including a "Vice President Aunty" sweatshirt for $60, and one that reads "I'm speaking." As of publication, they are no longer online.
"Since the beginning of the campaign, I have insisted on upholding all legal and ethical standards and will continue to strictly adhere to the ethics rules of the Biden/Harris White House," says Harris.
No doubt her skill in understanding trends and anticipating the future will come in handy when the next challenge to her business comes along.
Feb 22, 2021