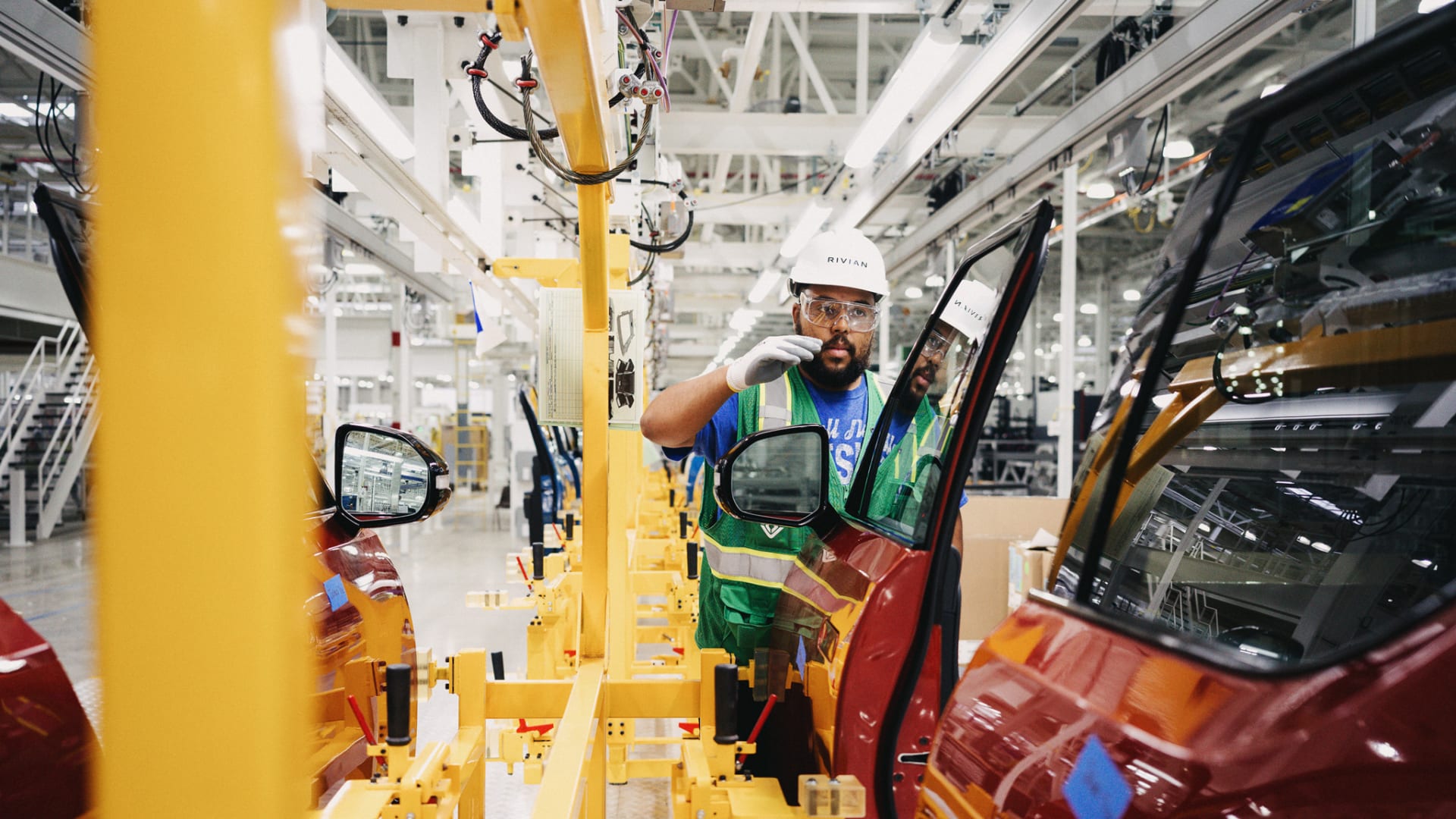 Ever since Airbnb pulled off a successful IPO in December 2020 after a year that many speculated would bury the company, companies' appetite for entering the public markets has only intensified. Favorable market conditions--despite economic uncertainty--throughout 2021 led to a record-breaking year in terms of global IPO value and number of offerings: According to EY, there were 1,635 in just the first three quarters of this year, compared with 1,363 for all of 2020. Here are the most fascinating ones of the past year.
1. Bumble
IPO: February 11
IPO valuation: $8.2 billion
Whitney Wolfe Herd was queen bee of Austin's tech scene even before her company, Bumble, raised $2.15 billion through its IPO. She founded the woman-first dating app in 2014 after leaving--and suing--Tinder. In 2019, she took the reins as the CEO of Bumble's parent company, MagicLab, after its owner Andrey Andreev was accused of sexism and racism. Also that year, she and Bumble helped get on the books a new Texas law outlawing digital sexual harassment. The IPO made Wolfe Herd, at 32, the youngest woman to take a company public--as well as the youngest-ever self-made woman billionaire.
2. Roblox
IPO: March 10
IPO valuation: $30 billion
Founded in 2004 by Canadian American businessman David Baszucki, who goes by "builderman" in his online world, Roblox is a wildly popular online gaming and communications platform. With more than 164 million monthly active users, Roblox boasts that half of American children under age 16 use it. The San Mateo, California-based company had a much-anticipated public debut in March, and its stock surged as kids and families continued to entertain themselves and communicate through the Roblox platform.
3. Compass
IPO: April 1
IPO valuation: $8 billion
Robert Reffkin famously went from being a C student raised by his single mom to running one of America's fastest-growing companies (New York City-based Compass reached No. 71 on the 2018 Inc. 5000). The country's largest real estate brokerage, which gives agents a suite of digital tools, found serendipity in the pandemic's real estate boom. It had raised $1.5 billion before going public this year--and when it did, its stock soared.
4. Coinbase
IPO: April 14
IPO valuation: $86 billion
Founded in June 2012 by Brian Armstrong, a former Airbnb engineer, the San Francisco-founded, totally remote crypto-trading upstart got its footing in Y Combinator. By early 2021, it was the largest cryptocurrency exchange in the United States by trading volume. (Though it also agreed to pay $6.5 million to settle regulatory claims that it had issued misleading information about such trading volumes.) Coinbase, Inc.'s 2021 Company of the Year, filed for a direct listing in January. It stayed in the news throughout the year as crypto secured its place in the zeitgeist.
5. AppLovin
IPO: April 15
IPO valuation: $24 billion
Adam Foroughi, John Krystynak, and Andrew Karam first worked together creating a virtual-events business called Social Hour. In 2012, they launched AppLovin, a company that helps developers build, launch, and grow apps and games. After operating in stealth mode for two years, the Palo Alto, California-based startup showed remarkable growth, ranking 68 on the 2016 Inc. 5000. Fascinatingly, it almost sold to a Chinese firm that same year--but the U.S. government stopped the deal. Now, as a public company, AppLovin is still one to watch--it's been on an acquisition spree this year, buying mobile app measurement company Adjust in what was reportedly a $1 billion deal, as well as mobile monetization company MoPub, from Twitter, for $1.1 billion.
6. Robinhood
IPO: July 29
IPO valuation: $32 billion
Another of the most-anticipated IPOs of the year came from Robinhood, the popular trading app that had been in the news for its role in the GameStop saga, as well as its many outages. Co-founder Vlad Tenev, who started the company in 2013 with Baiju Bhatt after the two met studying mathematics at Stanford, earned criticism in February when he testified before the U.S. House Committee on Financial Services on the GameStop short squeeze--and failed to answer many questions specifically. Since its public debut in July, the Menlo Park, California-based company's stock has made sharp swings--not unlike the company pre-IPO.
7. Freshworks
IPO: September 22
IPO valuation: $10 billion
Founded in Chennai, India, in 2010 by Silicon Valley veteran Girish Mathrubootham, Freshworks began as a scrappy customer-service startup hoping to take a bite of Salesforce and Zoho's pie. Today, it has 13 locations around the world providing cloud-based suites of customer tools to more than 50,000 businesses worldwide. The enterprise-software maker became the first Indian SaaS firm (it has a base in San Mateo, California) to list on the Nasdaq.
8. Warby Parker
IPO: September 29
IPO valuation: $6 billion
Created in New York City in 2010 by four graduates of the University of Pennsylvania's Wharton School, Warby Parker meticulously designed every aspect of its brand, pricing, and business model before launching. It priced glasses at just below $100 per pair, and built in a social mission of giving back eyewear and eye care to those in need. That very sturdy playbook not only built a glasses empire, but also seemed to inspire hundreds of other DTC companies over the decade. Still unprofitable, the company reported $271 million in revenue in the first half of 2021, up nearly $100 million from the same period a year earlier, when it took a big hit because of closed retail locations. Fun fact: Co-founder Jeff Raider went on to found DTC razor firm Harry's.
9. GitLab
IPO: October 14
IPO valuation: $11 billion
Coding platform GitLab was created in 2011 by a Ukrainian hacker, Dmytro Zaporozhets, who worked out of a house without running water. He and Sid Sijbrandij incorporated the company in 2014, took it through Y Combinator in 2015, and by 2016 had more than 100,000 individuals and organizations using the site. Four years after that, GitLab proudly touted that it was the world's largest all-remote company, with more than 1,200 employees across 65 countries. This year, at its IPO, the company--which has a fully distributed workforce--seemed to check all the boxes for investors, and raised a billion dollars more than anticipated.
10. Rent the Runway
IPO: October 27
IPO valuation: $1.7 billion
11. Udemy
IPO: October 29
IPO valuation: $3.7 billion
Following its ed-tech peers Coursera and Duolingo earlier in the year, San Francisco-based online education company Udemy debuted on the public markets in October. Udemy focuses on professional and skill-based education, and boasted more than 200 million course enrollments in categories such as marketing and web development. Its founder, Eren Bali, took another company, Carbon Health, to hyper-fast growth recently, landing it at the top of the 2021 Inc. 5000.
12. Rivian
IPO: November 10
IPO valuation: $100 billion
Move over, General Motors! In the biggest IPO of the year, the Amazon-backed electric auto maker Rivian edged into the No. 2 spot on the list of U.S. automaker valuations. (Tesla is valued at $1 trillion.) Notably, the Irvine, California-based company, founded in 2009 by RJ Scaringe, is almost revenue-less, having just launched its first car in September. Nonetheless, it has grand plans to create a million vehicles over the next decade.
Honorable mentions
In November, expense-management platform Expensify went public at a valuation of more than $2 billion, in Oregon's first tech IPO in 17 years.
The popular tech-enhanced salad chain Sweetgreen debuted on the public markets in November, with a valuation of more than $3 billion.
In May, website-template-and-hosting company Squarespace went public, with a valuation of more than $7 billion.
San Francisco-based direct-to-consumer shoe company Allbirds went public in November, finding a valuation of more than $2 billion.
Once one of the fastest-growing companies in America, fashionable hospital scrubs maker Figs completed its IPO in May at a valuation of $4.4 billion.
It made oat milk popular in the United States, and now is reaping the rewards: Oatly went public in May with a valuation of $10 billion.
Dec 21, 2021