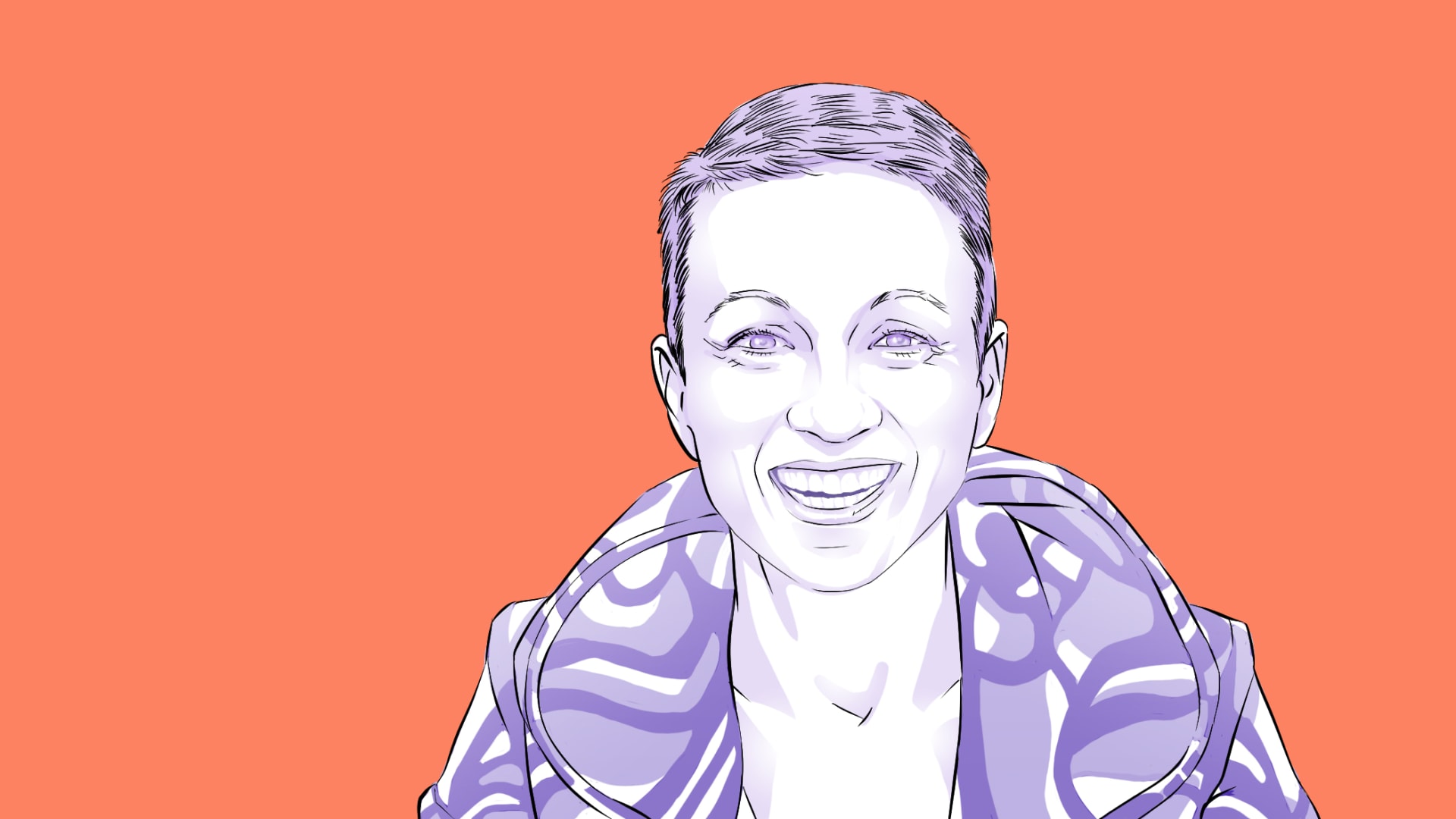 Nataly Kogan was a serial entrepreneur who'd turned to researching happiness. Her findings served as the foundation for her startup, called Happier, which made an app where users could log the tiny moments of joy in their days. The app had hundreds of thousands of users.
You'd think she'd have been on top of the world. Or at least, well, happy.
But instead, "I was feeling more and more overwhelmed and exhausted and lost, and [full of] self-doubt, and I had no idea how to handle any of these feelings," Kogan told Inc.'s What I Know podcast. "And running a venture-backed startup definitely adds a tremendous amount of stress and doubt."
Kogan says it didn't help that her startup literally peddled happiness. She felt like a fraud when trying to address her real feelings. She used gratitude-expression as a Band-Aid. Even when others asked her if she needed help, she couldn't understand that she did.
"I just assumed it was normal. To be honest with you, in startups, there's this idea that struggle is real," she says. "I was struggling, and I thought that was the right thing to do."
When one of her investors sat her down to talk about her mental health, though, she couldn't brush it off. It led to her taking time to heal -- and even shutting down her company.
These days, Kogan has re-launched Happier, and with it she coaches companies, and founders in particular, on how to fortify themselves -- to focus on their own mental health, including how to recognize early signs of burnout -- in order to build strong organizations. She says it's common for founders to talk about their companies' "runway," or the amount of time they can operate based on how much funding they've raised. She says, as a founder, your energy is also your "runway."
"The one thing that I could wish I could get every entrepreneur to understand is that their emotional fitness, their energy, is their most important asset," Kogan says. "It's not the money, it's not the team. Everything else depends on it."
Feb 14, 2022