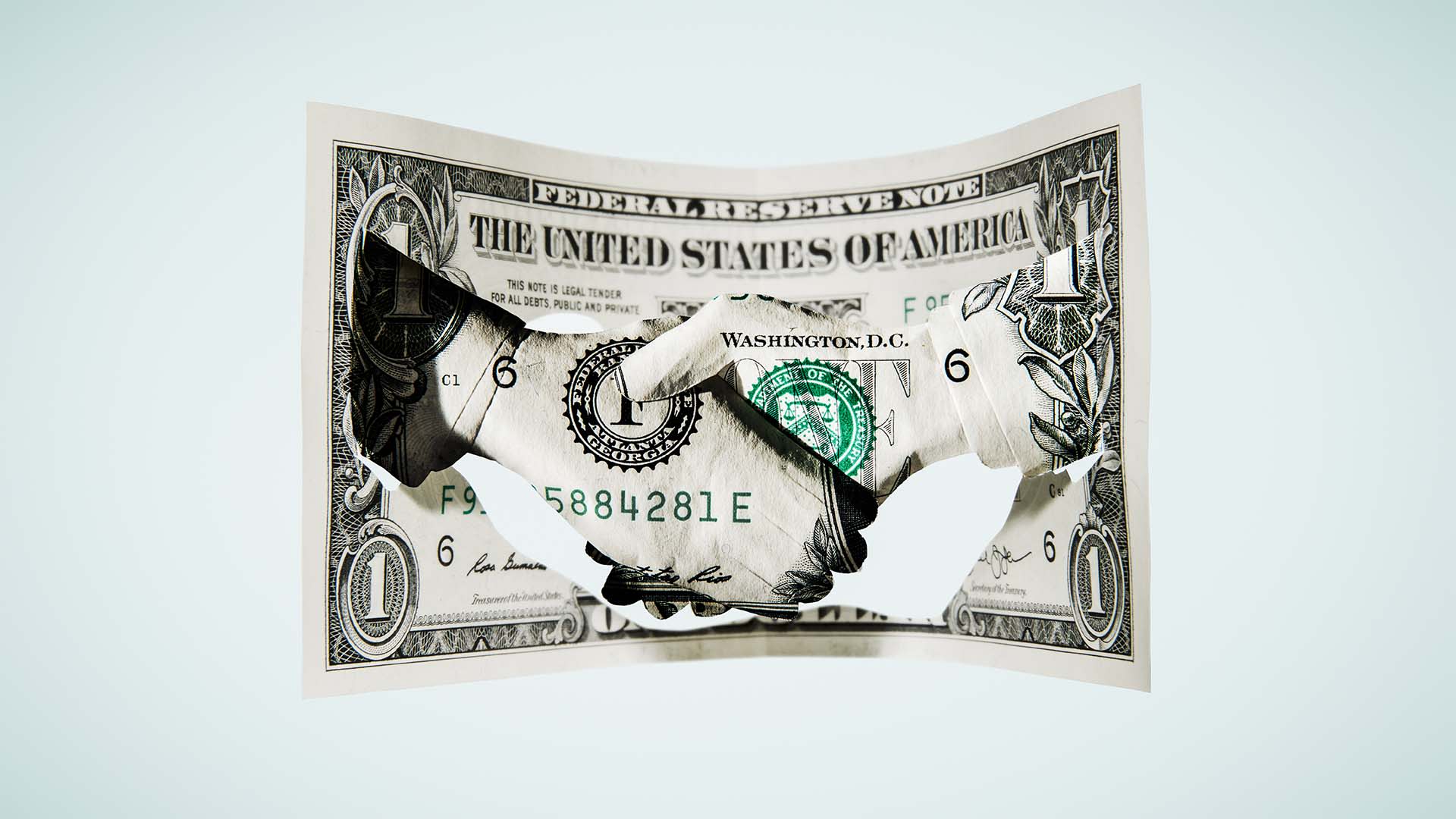 Last year, 613 special purpose acquisition companies (SPACs) went public in the United States. In doing so, they raised almost as much money as did traditional IPOs domestically.
While the pace has declined slightly since a booming first quarter of 2021, there's no sign that SPAC offerings will dramatically slow down anytime soon. The trend's persistence flies in the face of skepticism among experts regarding the costly fees inherent to their structure, their corporate profit-generation ability, and the potential fallout from new government regulations.
"SPACs are a very expensive way of taking a company public," says Michael Ohlrogge, an assistant professor at New York University's School of Law who co-authored a research paper called "A Sober Look at SPACs." "My question is why anyone still thinks this is a good idea."
SPACs are also known as blank-check companies; the once-shunned, now in-vogue financial vehicle allows a newly formed corporate entity with funding to go public and trade on a public market while looking to merge with a private company. Private companies often view SPAC mergers as a way to sidestep the lengthy disclosure and roadshow process associated with a traditional IPO.
But SPACs don't entirely lack a roadshow, and still have a considerable regulatory burden. "A SPAC-merging company needs to go out and market to new investors at the time of the merger," says Ohlrogge. "It still needs to disclose the same things disclosed at a regular IPO." He also points to a frequent complaint of founders who have taken their companies public via SPAC merger: a raft of hidden and opaque costs.
Additional regulations may be in store in 2022. Securities and Exchange Commission chairman Gary Gensler, an appointee of President Joe Biden, seems to favor additional disclosure to help anchor a SPAC's share-value to the business's actual worth.
"Currently, I believe the investing public may not be getting like protections between traditional IPOs and SPACs," Gensler said in remarks at the virtual Healthy Markets Association Conference in early December. "Due to the various moving parts ... I believe these vehicles may have additional conflicts inherent to their structure."
These regulations have been a long time coming though, says Kristi Marvin, former investment banker and founder of SPACInsider, a website that analyzes and reports on SPACs. "The biggest problem is that the SEC has talked about this for a year, but hasn't done anything," she says, noting that it's the agency's job to protect investors. "The uncertainty of not knowing is actually influencing investors and affecting the market."
The year ahead
There's one facet of the trend that appears to be going strong, despite a run of poor results: celebrity-driven SPACs. Over the past year, Jay-Z's cannabis brand the Parent Company, Shaquille O'Neal-affiliated Beachbody, and Martha Stewart-advised AppHarvest each lost two-thirds of their value. In December, a SPAC called Mission Advancement called off its merger because its celebrity backer, Colin Kaepernick, didn't follow through on live promotions of the venture.
On the other hand, some experts expect SPACs to continue to find success in hot, trending industries, in part due to their ability to accelerate the process of going public. "If investors really want electric-vehicle deals, for example, SPACs are going to be an efficient conduit to pass those through to the market quickly," Benjamin Kwasnick, the founder of SPAC Research, a listings-data company, told the The Wall Street Journal.
Meanwhile there's a separate clock ticking on the SPAC trend. Most SPACs, once they go public, have a contractual two-year time frame in which to merge with a private firm. For many of the 574 SPACs still seeking a target company, that timer goes off within the next year and a half. The first quarter of 2023 will be prime time to watch which of them have found their targets--and what portion will be forced to return money to investors.
Marvin, who's examined every SPAC deal that's happened over the past year, sees no concrete signs of the market slowing. But it certainly could, especially if new regulations are implemented--or businesses get wise to the low probability they'll get their desired earnings per share on a public offering via SPAC. Ohlrogge's team's research found that after fees and payments to investors, companies merging with a SPAC had an average earnings per share of less than $6.60 during the height of SPAC exuberance early last year--and that number is ticking downward. "It's going to be hard for SPACs to find companies to merge with that are willing to get $5 per share," he says.
Ohlrogge says the numbers still don't point to prolonged success for the funding vehicle, based on his research: "The odd thing is that they've persisted as long as they have."
Jan 7, 2022
If you are considering a sale or transaction, Inc. can help.
Get in touch with leading advisors.