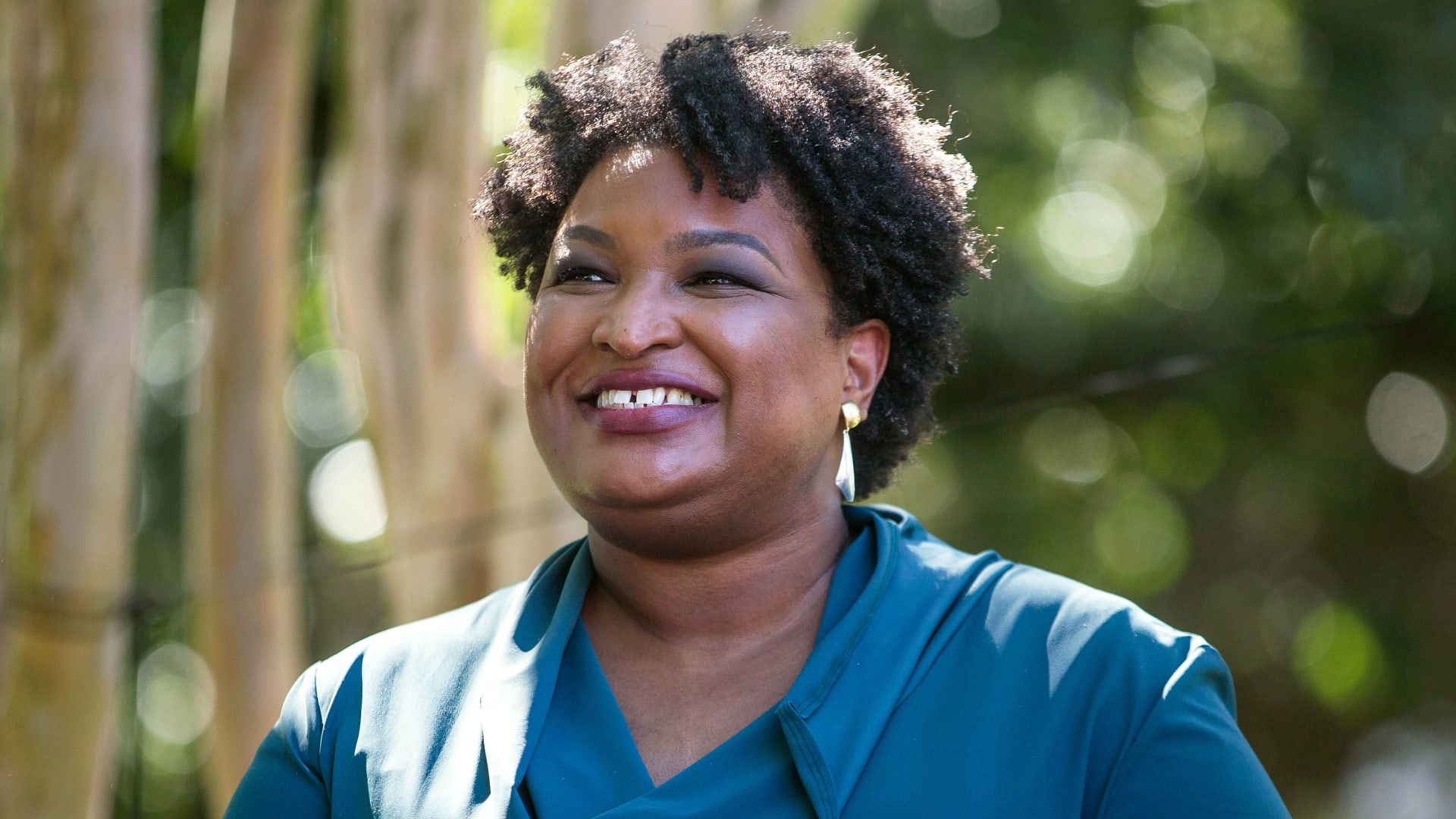 Stacey Abrams has become a well-known national figure for her voting-rights advocacy, political campaigns, and best-selling books. But in the midst of her work on all these fronts in recent years, she's also co-founded three companies.
Not all of them survived. The first was a consulting company, called Insomnia, which Abrams founded with Lara Hodgson. Soon, their interest in bringing a tangible product to market led them to found Nourish, a sterile baby bottle pre-filled with water.
The small company had some success, and found hotel and disaster-relief uses--in addition to traditional retail. A moment of inflection, a sizable order from a major retailer, turned into the first sign the company wasn't on stable footing. But initially, what was actually a death knell appeared to be a big win.
"It took months to get a sense of the scope of the problem," Abrams, who is running for governor of Georgia, told Inc.'s What I Know podcast. "There was no cinematic moment of, here it is, you're getting your prognosis. Our first moment of death looked like success."
With retailers placing orders and paying for them much later, Nourish found that its cash-flow situation was unsustainable. Winding down the business took years. But by that time, Abrams and Hodgson had dug into the problem they faced--and tried to solve it not just for themselves, but for other small businesses.
"Thirty days after you send in your supplies and your product and your invoices, [a customer or retail buyer] will get around to paying you," Abrams says. That 30 days can turn into 60 or 90, she adds. "If you're a small business, that is an almost impossible standard to meet when you're trying to scale ... You can essentially lend that money for a short period of time if the invoice is small. But the larger the invoice grows, the more risk you have that you're not going to get your payment. You can't pay your staff. You can't buy new product."
Abrams and Hodgson channeled their frustration into a finance company that pays invoices for small businesses. It's called Now, and its instant invoice-payment product is called Now Account. The pair don't regret having to shutter Nourish to found Now, especially since it supplied the idea for a company that could nurture many other small businesses.
Abrams says entrepreneurship inherently involves risk. While she says she's not a natural risk-taker, Abrams has become "risk-tolerant," and advises would-be founders to stick to their ideas--even if others don't believe in them right away.
"The real risk is not trying," she says. "That, to me, is so important because when you're willing to take risks, you see opportunities others may not expect."
Feb 23, 2022