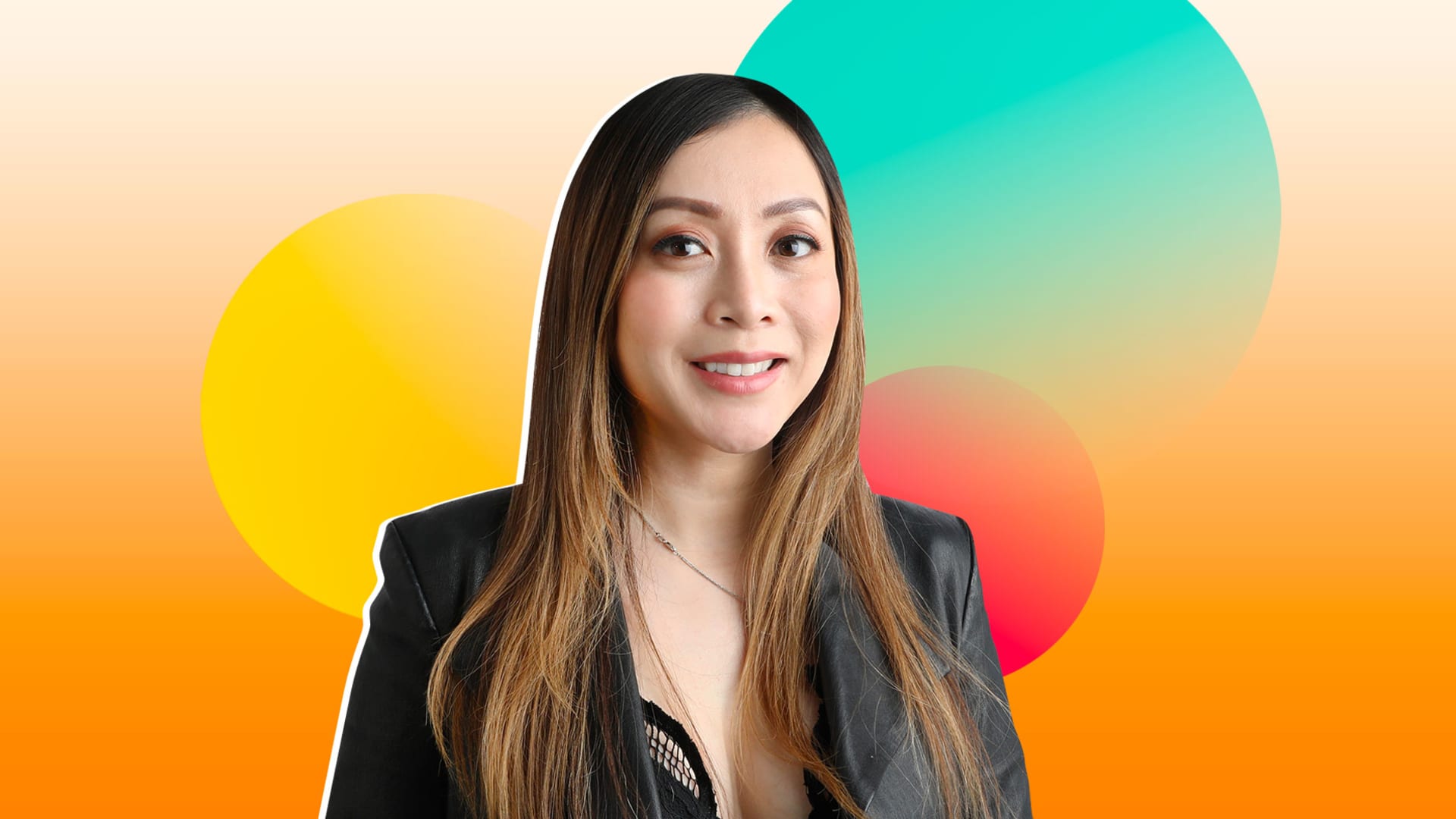 Tammy Huynh came to the U.S. at age 10 in 1991, when her family moved from Vietnam to Rocklin, California. At home, she was instructed to keep her head down and focus on school. At school, she was separated out from her classmates to learn English, which made her feel, as she says, "totally isolated." Part of her family expected she'd become a doctor or lawyer, or find another reliable professional track--but there was an entrepreneurial streak in her family, and building businesses spoke to Huynh as well. After creating a fragrance startup in her 20s, she founded a cruelty-free line of makeup brushes, Luxie Beauty, which is global and is projecting $11 million in annual revenue in 2021.
Now she's a mom of two, and on her third venture. Her latest company is channeling both her family's heritage and a burgeoning trend in the U.S. In 2019, she launched San Jose, California-based Omni Bev, which sells fair trade Vietnamese brewed coffee and beans sourced from her family's farms in Da Lat, Vietnam's leading growing region. The recent wave of anti-Asian hate crimes in the U.S. has made Huynh both sad and fearful--and is a painful reminder of the discrimination she faced at beauty industry trade shows early in her career. --As told to Christine Lagorio-Chafkin.
My most vivid memories of experiencing racism are from when I started my first venture. I'd dropped out of college--I've never looked back--to start a fragrance company. I would go to different expos to sort out suppliers. I'm a petite Asian American woman--I'm 4 feet 11 and a half inches. I always add that half inch!
I'd go to a booth and ask for information about products, and they wouldn't even give me the time of day. Or they'd ask, "Do you even speak English?" It was a horrible experience.
But there were times it was worse than that. One time some guys responded to me by making a fake accent and saying dirty sexualized things I can't even repeat. They are still ringing in my head. I remember thinking: "I've got to speak up. I've got to say something." Over time, I became stronger, but there have been other instances. When I did say something, they would call me the Dragon Lady. I didn't even know what that meant, "Dragon Lady." I had to ask a friend. Asian women are supposed to be very quiet, and to not speak up. That type of stereotype of the opposite--Dragon Lady--really gets under my skin, because it discouraged me more from wanting to speak up.
It was something I'd never felt before. I felt small. Voiceless. And I felt very lost. There was no platform. There was no woman, no Asian woman who looks like me, who would be on the cover of a magazine or who spoke up about it. Back then, there was no platform like Facebook or Twitter or Reddit to really safely voice our opinions or tell our stories. We're just trained to keep your head down and work hard. And for me, I was the black sheep for my family--like my dad had been previously, as an entrepreneur--because I hadn't finished my degree and was pursuing entrepreneurship.
We were supposed to be, as Asian women, invisible. I remember as a kid being told not to really say anything, not to speak up. And if there are any conflicts, you just ignore or avoid them.
Even now, having an Asian-inspired beverage brand has been difficult. I realized that people are very close-minded. For example, I think it was harder to get meetings and to get funding, even with my track record of building businesses, because Omni is the first authentic bottled Vietnamese cold-brew coffee. And when I tried to pitch my business to investors, they're like, "There's no market." They're so close-minded about me, even talking about an Asian brand. It's Asian, but for everyone. And the demand is clearly there: You can order Vietnamese-style coffee in Starbucks! Even Whole Foods has its own branded version of Vietnamese coffee. People want diversity in their food and beverages. And Vietnam is the second-highest exporter of coffee beans in the world--but some investors advised me to not even market it as Vietnamese. I strongly wanted it to be authentic. I wasn't going to drop it.
Even now, with the recent Asian hate crimes in the U.S., I've felt scared to even walk outside. I have to tell my mom and grandma, every day, "Don't take walks outside anymore. Just walk around the house." I've felt unsafe in a sense that I can't understand why it's happening right now. All these attacks.
The new generation, I'm very proud of them. They actually speak up. If I could turn back time, I wish I spoke up. I wish I said something when discrimination happened to me. I wish there had been an outlet or someone who inspired me to take that experience further and really use my voice to say: "This happened to me. You're not alone." With a strong voice and with a platform, a voice can echo even louder than before.
Jun 4, 2021