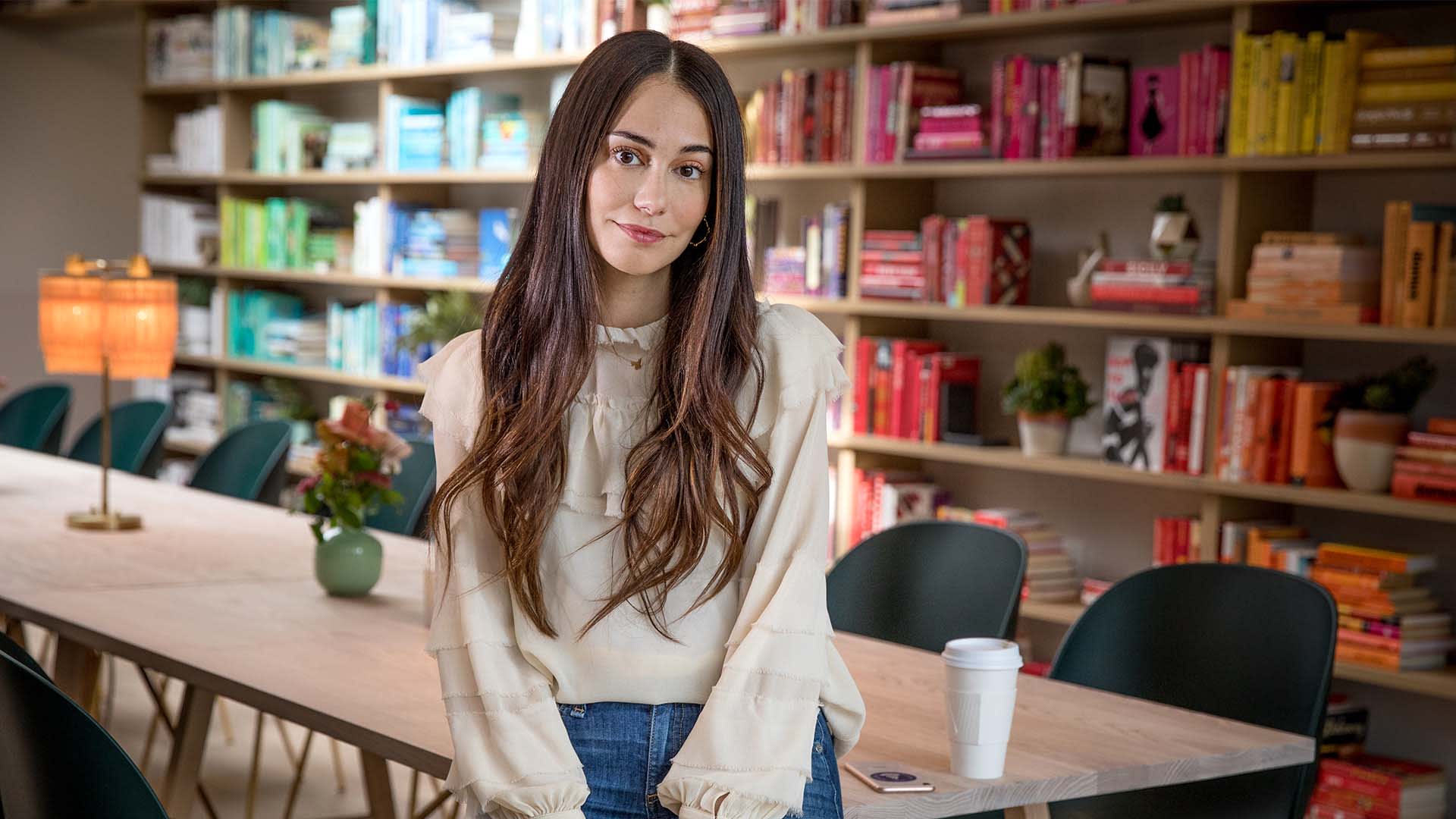 The Wing, the woman-centric, women-led co-working company founded in New York City by Audrey Gelman and Lauren Kassan in 2016, sent an email to members Tuesday evening announcing it would be permanently closing. It had re-opened six of its 11 locations just 14 months ago.
"With the backdrop of the Covid pandemic and increasing global economic challenges, we have been unable to recover and grow the level of active membership and event activity necessary to run a financially sustainable operation," the email read. Members were told they would no longer have access, effective immediately.
Membership to the pastel-hued coworking and networking spaces was $2,950 per year, with lower tiers available recently; five drop-ins a month cost $95. Over the past year, the Wing struggled to enlist new members, while churning unsuccessfully through organizational strategies. It promoted Jen Cho from chief marketing officer to CEO in February, as Kassan stepped aside; in July, Cho was replaced by Fatima König of office-space holding company IWG, which had purchased a majority stake in the Wing in February 2021. By its peak in 2019, the Wing had raised nearly $118 million in funding from venture capitalists and individuals, including Mindy Kaling and Megan Rapinoe.
IWG owns a network of more than 1,000 co-working centers, and the company confirmed to Inc. that it will continue to provide Wing members with access to facilities via IWG's network, which includes more than 3,500 locations globally. The Wing has not responded to request for comment. IWG's Mark Dixon tells Inc.:
"Members of the Wing were not using the existing six downtown locations and instead wanted access to centers in suburban locations, closer to where they live. As a result, the six downtown centers were closed and members were provided with access to all of the same facilities, services and events."
Co-founder and founding CEO Gelman was a rising-star publicist who became the face of young female entrepreneurship, advocate for women in leadership, arts, sports, and doing "whatever the fuck they want," as a Wing keychain read. She posed in Chanel ads and for Vanity Fair features, and was the first visibly pregnant CEO on the cover of a business magazine on Inc. She was a sleek-haired centerpiece of a movement, unapologetically feminist, but also exclusive and inherently privileged. During her tenure, the Wing featured guest appearances from Hillary Clinton and Nicole Kidman, and it was endorsed by Rep. Alexandria Ocasio-Cortez. As I wrote in 2019:
The Wing expects to have 15,000 members by the end of this year -- a nice number, but modest considering the hype. What's more telling: The Wing has nearly 500,000 followers across social media, few of whom live in cities with Wing locations. These are fans. Of an office. In a city where they don't live. Or, more accurately, they are acolytes of what the Wing has come to represent.
But behind the mauve-velvet, Instagram-ideal scenes, the company struggled to run a membership community while expanding its real-estate footprint, all while running a service-industry business -- which became the downfall of Gelman's leadership. The company touted inclusivity and pop-feminist slogans like "women supporting women supporting women," while paying back-of-the-house employees -- many of whom were women of color -- starting pay of $16.50 to boil eggs and scrub bathrooms, which made the whole organization feel like a faux-feminist mirage. It wasn't just an out-of-touch vibe: An investigation by The New York Times found employees who said they'd been made to cry by Gelman, and who said: "I've been made to feel small, insignificant, stupid." Another: "I was treated like a human kitty-litter box." Gelman hasn't responded to a request for comment.
Following the expose about staff mistreatment and amid start of challenges of the Covid pandemic in 2020, the Wing closed all 11 of its locations, and Gelman stepped down. She's since opened up a cottagecore-themed antique and home-goods shop named the Six Bells in Brooklyn.
Aug 31, 2022