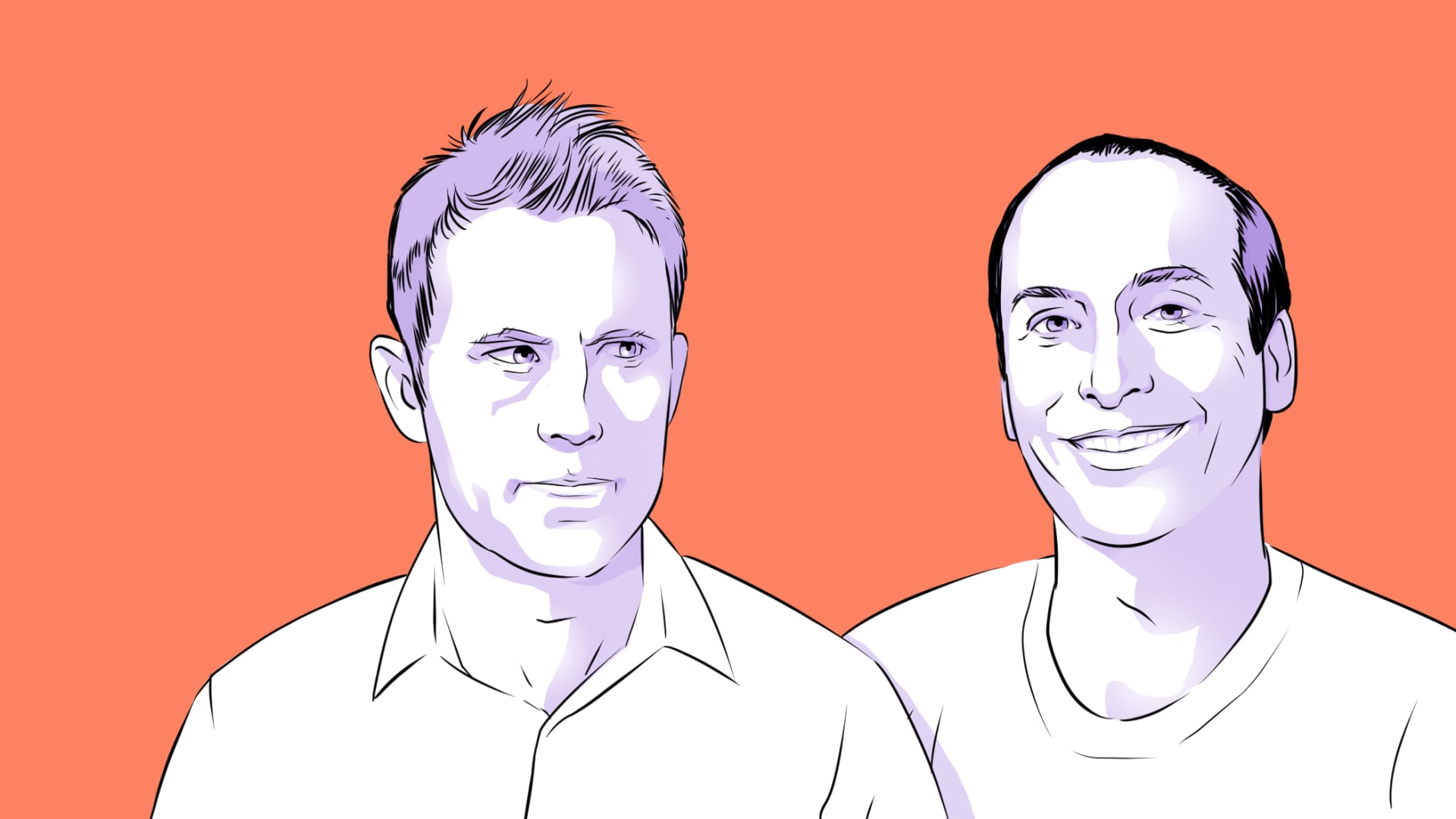 What do you get when a YouTube celebrity puts a web cartoonist and a video-game designer on an island together?
That's not a punchline, it's a thriving table-game business. Though if you've played one of the games made by the company Exploding Kittens, you are already well aware they are themselves full of jokes (defuse an exploding kitten with a laser pointer or catnip sandwich), wordplay (one game is called Tacocat Spelled Backwards), and giggle-inducing images (a zombie cat munching its own eyeball).
The initial idea for a fast-paced card game came from Elan Lee, who'd designed video games for Xbox and alternate universes in games and films, including Star Wars Episode One: The Phantom Menace. He'd been invited on a Hawaiian vacation with his friend, YouTube video-maker Matt Harding. There, he met another friend of Matt's, Matthew Inman, whose web comic, The Oatmeal, had been growing to internet fame since 2009.
Inman loved Lee's prototype for a card game, which included an exploding bomb card. But he questioned: Why is the bomb a bomb? Why not make it something you'd really want to avoid blowing up? Something, perhaps, cuter? Inman got sketching, and in months, Exploding Kittens was born. The pair launched a Kickstarter campaign to produce sets of cards, and promoted it on The Oatmeal. They set a goal of raising $10,000--and met it in eight minutes. Within 24 hours they'd raised more than $1 million. By February 2015, the campaign had raised nearly $9 million.
Inman's adrenaline rush from the campaign affected a date he went on that night, he told What I Know. "My date asked me if I was on cocaine," he joked. "I'm like 'No! I've got this Kickstarter.' That was truly [one of the] most amazing moments in my career."
Exploding Kittens soon became the then-most-backed Kickstarter campaign of all time. And it completely altered Inman and Lee's expectations for what they'd dreamed up. Lee likened it to "that scene from Jaws where the guy sees the shark for the first time and backs into the cabin and says, 'We're going to need a bigger boat.'" Instead of filling orders from their garage, as they'd planned, they'd need a whole supply chain to create a run of 700,000 Exploding Kittens games.
Mar 29, 2021