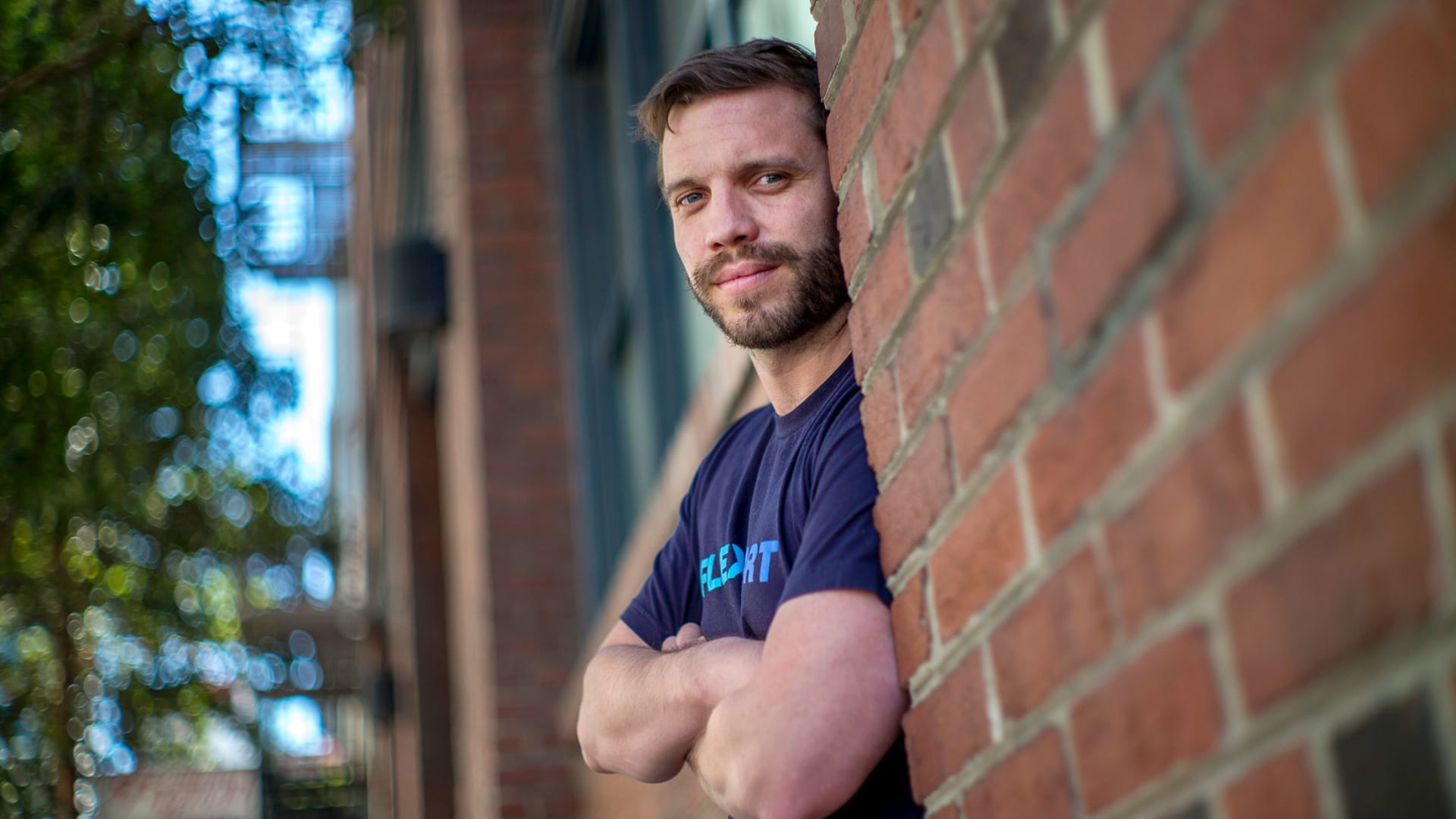 After nearly 10 years navigating San Francisco-based global logistics company Flexport through hypergrowth, founder and CEO Ryan Petersen is stepping aside. On June 8, he named his successor: Dave Clark, Amazon's head of worldwide consumer.
While plenty of founders eventually make way for more experienced CEOs, Petersen's take reveals he's embracing the transition perhaps more than most in his shoes.
Founded in 2013, Flexport went on to grow 15,911 percent between 2015 and 2018, ranking it No. 8 on the Inc. 5000 list of fastest-growing private companies. It had nearly 1,000 employees. By 2019, the company was valued at $3 billion. In early 2022, after two of the hardest years for the company because of the global supply-chain crisis, Flexport continued to grow--to 2,200 employees across 22 offices--and raised $935 million in late-stage funding, which valued the company at $8 billion.
During those fast-growth years, the company's former bottom-up culture that Petersen described as "move fast, take some risks, build the thing, try and learn from your experience" started to reveal its limits. He said he came to recognize that "at a certain point, not having some standardization and some top-down directive, you don't all move in the same direction," Petersen said. "You need some more alignment, and more standards."
But building those standards, and hiring new leadership for existing employees, wasn't without strife. Over the years, he learned that when a company is growing extremely fast, it's unreasonable to expect humans--and their abilities--to grow at the same pace. He wished when hiring people, he'd sat down with them, shown them the growth curve Flexport was on, and explained: "Here's the company growth that we want to do, and here's likely what's possible for a human to grow. It's unlikely to be at the same slope. You probably can't grow your own capabilities a hundred percent in one year. What are the odds?"
That helps explain why, over the past couple of years, he's been hiring team leaders with industry experience in engineering, logistics, and data modeling--particularly from Amazon. In hiring Clark, who's overseen Amazon's logistics expansion, Petersen is again scaling up the company--this time, moving himself over to executive chairman after an expected six months of the pair operating as co-chief executives, starting September 1.
On June 8, Petersen tweeted some of his logic in hiring the new CEO: "I'm now to the point where the only fear I have left for Flexport is that we're not living up to our potential."
Refreshingly, he took his own advice--and hired someone with the skills he lacked, rather than expecting himself to grow at an unsustainable rate. (He estimates that by the end of 2022, Flexport will have grown 2,500 percent in revenue in eight years.)
He continued: "Dave is better than the things we need to win at the next stage. My partnership with him means that we now have the full skill set and experience necessary to achieve this mission, and we are committed to working together to make Flexport the best supply-chain company in the world."
EXPLORE MORE Inc. 5000 COMPANIES
Jun 13, 2022