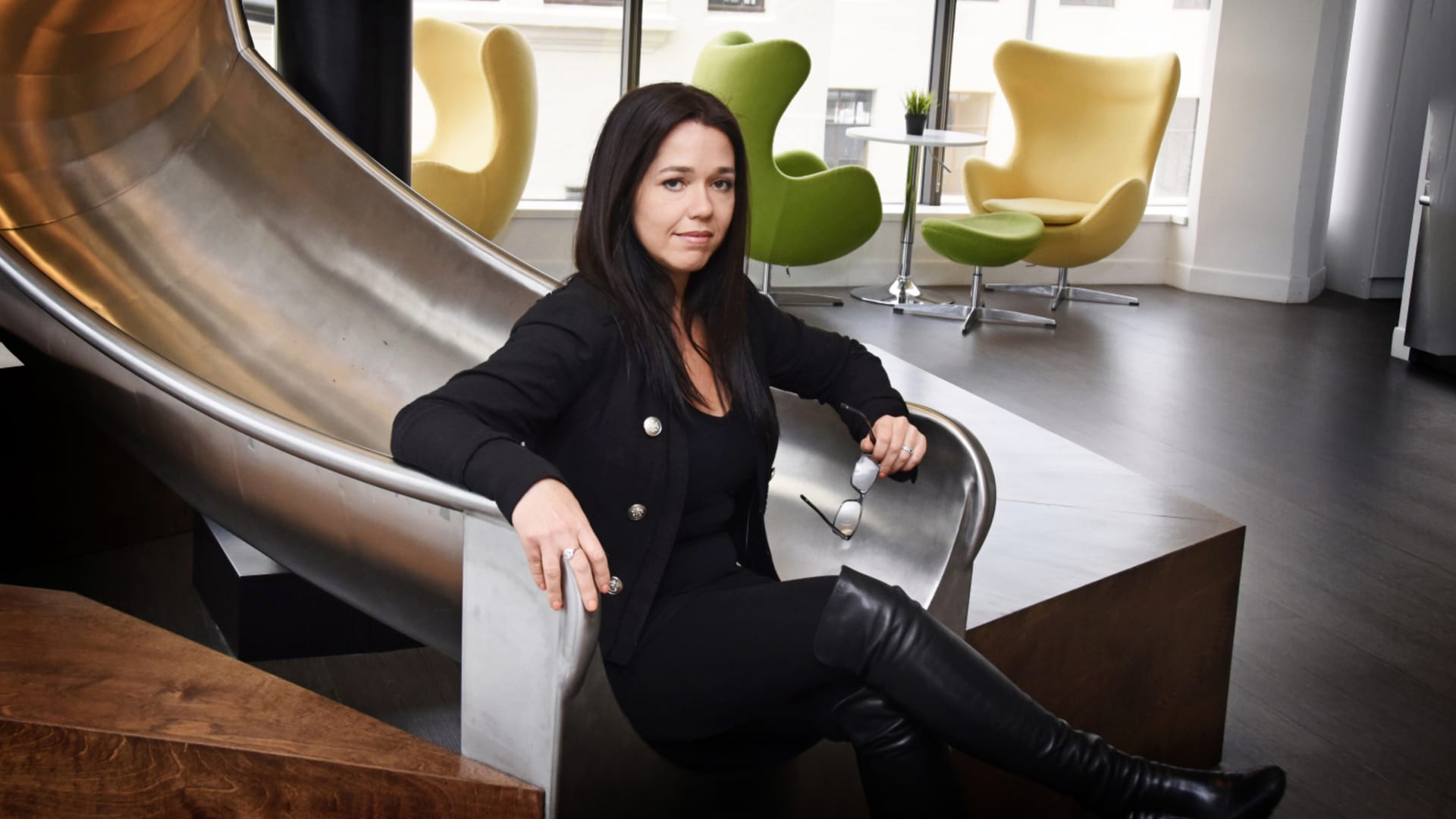 In March of 2020, Adi Tatarko was thrust back in time.
She'd founded her company, Houzz, in 2009 along with her husband, Alon Cohen. By necessity in those early days, they worked out of their home. When they hired their first few employees for the home-design-and-renovation upstart, the new staffers also came over to work from their house.
More than a decade later, stay-home orders and subsequent health-and-safety precautions forced Tatarko to work from home again. But this time was different: Her home office was no longer; she'd had children; and her little startup was now a $4 billion company with more than 1,000 employees in locations around the globe. She favored in-person collaboration and wasn't a big believer in remote work.
At the same time, Tatarko now had to lead the company through unprecedented uncertainty. Houzz's business seemed poised to fall off a cliff in March, as contractors weren't operating in people's homes. The hardest moment came when Tatarko cut 155 employees--roughly 10 percent of the overall staff--and cut executives' salaries. But, within months, Houzz was headed for a dramatic rebound. And in the process, Tatarko learned perhaps her biggest lesson from the pandemic: Never say never.
In the early days of the quarantine, she huddled over her phone or laptop wherever she could: in her backyard, or in her kids' beds. Then, she redid her former home office--the one from which she started Houzz.
"It brought me back in a better way to the starting point. It brought me back to my roots," she said in a conversation with Mansueto Ventures CEO Eric Schurenberg Tuesday at the virtual Collision festival.
Over time, Tatarko found peace in working from her compact home office--and found herself rethinking her own long-held beliefs about work and productivity. "The theory I had that work from home could never be productive and you needed to be in an office: It's not true. I'm so happy."
She said she's witnessed remarkable productivity from her teams at Houzz, despite the remote-work hurdles. And virtual communications democratized idea-generation. "It opened up so many more conversations from people who maybe that's not their responsibility," she said. The takeaway for her, she said, was to never declare "I'm not going to do that."
Tatarko told Schurenberg the restructuring was the low point of the year--but that afterward, a rebound took shape, as a surge of interest in home renovations drove traffic to the site. Houzz saw 60 percent growth in homeowners looking for help from professionals during 2020. And while the company scrapped its plan to begin designing and selling its own furnishing line at the beginning of the pandemic, Houzz launched a new revenue generator: Houzz Pro, a software tool for home-remodeling businesses to manage their communications, projects, and billing that bolstered their own remote-working capabilities.
Tatarko attributes much of the growth to the realities of pandemic living: Families needing to carve out spaces in their homes for work, for study, and for each individual to find privacy during daytimes. Houzz also saw a boost in outdoor-space renovations, and investments in using every inch of a property.
"I think this is not going to change much after the pandemic," she said. "People now appreciate it much more."
Apr 21, 2021