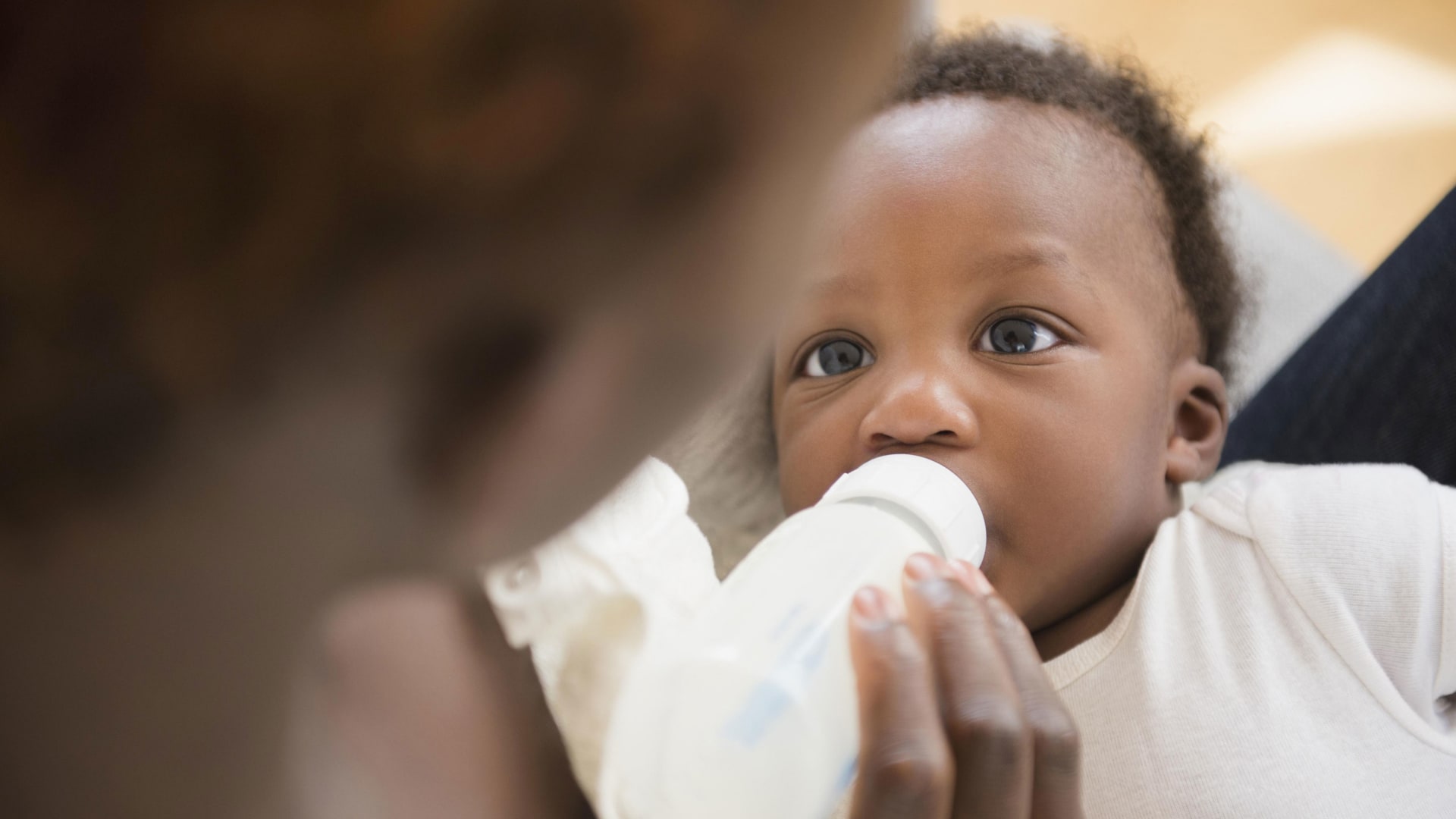 It's a rough moment to be a baby-formula startup.
The shortage of powdered baby formulas in American stores has meant a surge in demand for Bobbie and ByHeart, two young, direct-to-consumer formula companies. While a rush of new customers can be a dream, it can also be a death sentence for any company with limited production capacity. As such, both startups have reacted by halting new customer orders entirely. The reasoning: They don't want to leave their existing customers high and dry.
It's a sensible decision, to be sure, but not one that is necessarily easy to convey to eager new customers.
ByHeart, which was founded in 2016 in New York City with manufacturing in Reading, Pennsylvania, began this year selling formula it designed from the ground up with a protein blend designed to be close to that of breast milk, and using organic, grass-fed whole milk. The company explained the decision on its website: "We are temporarily pausing taking orders from new families while we re-evaluate the pace at which we can accept new customers." In the meantime, ByHeart's founders have used the moment to talk about its give-back program, which include donating a percentage of each sale to Baby2Baby, a nonprofit that gives baby essentials to families in need.
Similarly, organic-formula upstart Bobbie, which brought its first product to market in 2021, and sells via subscription directly to consumers, has temporarily stopped accepting new customers. Bobbie, which is based in San Francisco, is certified USDA organic, and is manufactured at a facility in Vermont. In the week following Abbott Nutrition's formula recall in February, the company saw its customer count double. Now, it's encouraging potential customers to sign up for a mailing list to be notified by early June about when new orders will resume. In its messaging to wait-listed customers, Bobbie's tack has been to emphasize its commitment to families who sign up for its product. "We always say when you subscribe to Bobbie, we subscribe to you. And we mean it," its website reads.
"We massively ramped up our supply to meet this need and now our sole responsibility is to give our Bobbie families peace of mind that we can continue to supply them with formula for their babies," co-founder and chief executive Laura Modi wrote Inc. in an email.
What began as a shortage due to Abbott's recall of several of its powdered baby formula products in February has turned into a crisis for many families, thanks to supply chain instability due to the pandemic. Demand slowed after an initial stockpile-driven surge in sales at the start of the pandemic--but then went back up, according to Reuters. The vast majority of American babies are fed primarily or supplementally by formula. By age 6 months, about three out of four American babies depend on formula for at least part of their nutrition, according to the Centers for Disease Control and Prevention.
ByHeart, which operates its own manufacturing facility, says it is investing $30 million to boost its production capability, and has added a shift to its existing production. The facility now operates around the clock seven days a week, up from five days previously.
"As the first new infant formula manufacturer to be registered with FDA in over 15 years, we feel an immense responsibility to be part of a sustainable solution to this national crisis. We are throwing everything we have at this," founders Mia Funt and Ron Belldegrun wrote on the company's site.
To address the shortage, Abbott has shipped to the United States millions of cans of formula from its supply in Ireland. The House passed two bills Wednesday to address the shortage and provide $28 million in funding to the FDA to improve and speed inspections. President Biden also on Wednesday invoked the Defense Production Act to increase production and use Defense Department aircraft to speed formula imports. House Democrats plan to convene a hearing on the formula shortage May 25. Bobbie launched a campaign called Hungry for Change, through which it is collecting parents' thoughts to send to Congress in advance of the hearing.
"In order to create systemic change in the infant formula industry, including upleveled standards and increased safety measures, we must give parents a platform to be heard--something this industry has historically overlooked," Modi wrote to Inc. "Let's not forget how we got here."
May 23, 2022