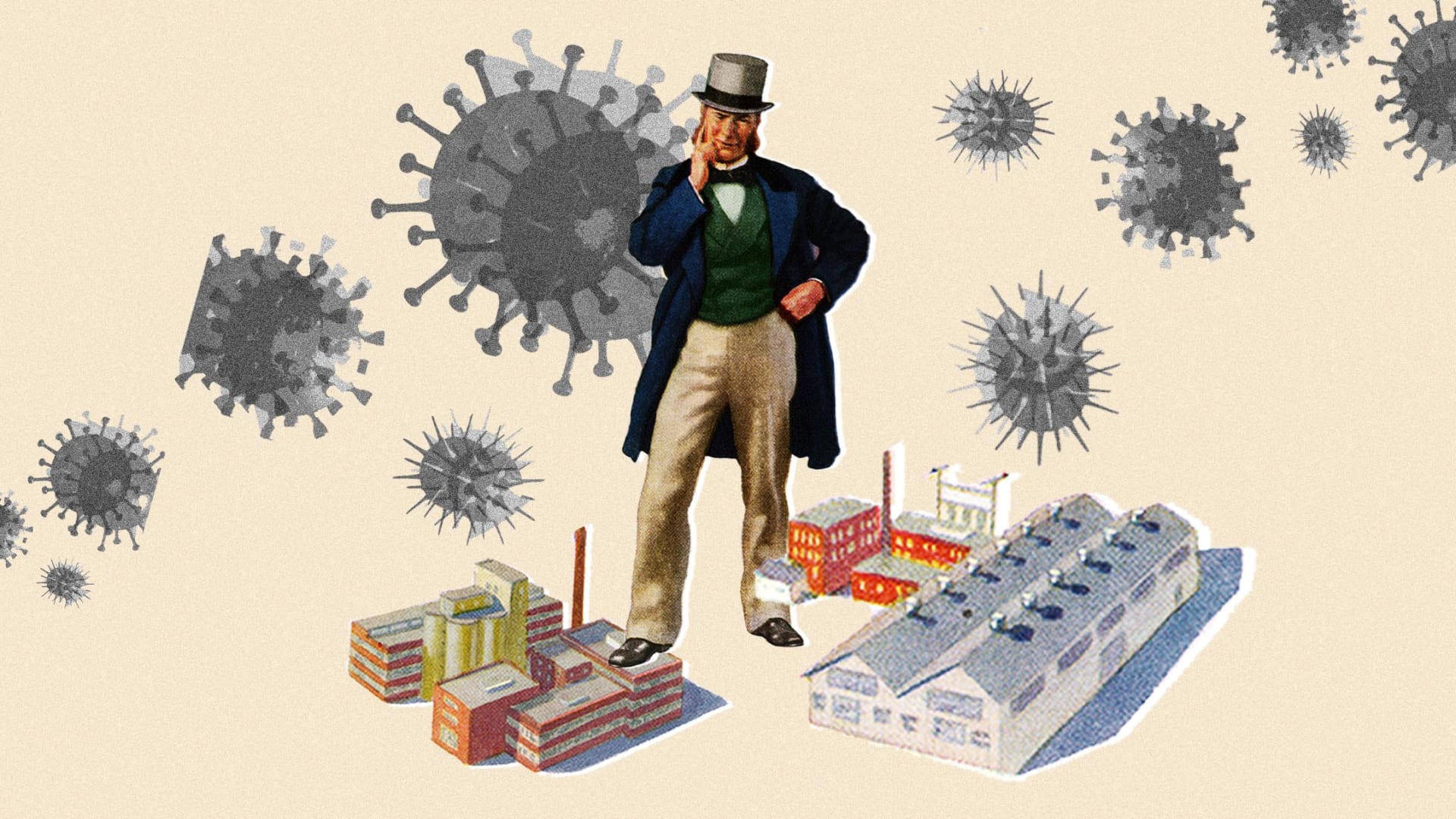 Dave Mering and Rick Milenthal, two marketing agency CEOs, are the kind of guys who'd fly halfway across the country to have a drink and hammer out business--or just to meet, catch up, and share strategy. Not this past year.
They'd known each other for a while when they connected by text after a virtual industry event last March. Milenthal, who runs the Shipyard, an agency in Columbus, Ohio, known for its data savvy and storytelling, was impressed by how Mering--whose eponymous agency in Southern California specializes in travel and tourism work--was navigating the early days of the Covid-19 pandemic.
The pair hopped on a video call. Another followed, and another. By summer, they'd logged dozens of hours talking about the futures of their respective businesses.
"It took a while for Rick to reveal his hand," Mering says with a laugh. Eventually, the Zoom calls evolved into a courtship that would lead to an acquisition of Mering's firm by the Shipyard's parent company, TSY Enterprises.
Mergers and acquisitions are time-intensive even in normal years. They can suck resources away from companies, causing lulls in business. That's nothing executives want during a trying year of travel restrictions, work-from-home policies, and quarantining. All the uncertainty made 2020 a turbulent year for deals: After a second-quarter near-halt in activity, the second half of the year picked up by 88 percent from the first half, with companies executing $2.3 trillion in deals globally since July. Of those that managed to join forces over the past year, some found innovative ways to conduct due diligence and integrate their teams virtually, never meeting in person. Others decided to find ways around restrictions in order to ensure their leadership teams gelled--and could finalize terms of the deal face to face.
Mering and the Shipyard took the entirely virtual route. Mering began looping in a handful of executives from his 60-person staff once the acquisition was on the table--even though he figured it had maybe a 10 percent chance of going through. He and Milenthal organized virtual meetings for their department heads, and, eventually, broader staff groups.
In December, after eight months of Zoom meetings, the acquisition of Mering by Shipyard's parent company was announced. According to the CEOs, the teams knew each other well at that point--so well that coming into 2021, the newly combined company was flooded with new work. It projects $150 million in revenue in 2021.
As unconventional as the process was, Mering and Milenthal's experience shows that business owners can pull off a successful deal even if they're stuck at their home computers in distant cities. Karin Reed, the chief executive of Speaker Dynamics in Raleigh, North Carolina, says there's almost no limit to what kind of negotiations--or team bonding--can be made over video calls. She stresses that to really get to know another individual virtually, follow the typical best practices for Zoom. The combination of keeping your camera on, creating good lighting, and having sharp audio quality is a matter of respect to any conversation partner--and certainly to a future business partner.
"In sensitive negotiations, it's even more important," Reed says. "Your body language conveys important things; it's core to how we communicate."
Finding a way to meet in person
Before the pandemic, businesses exploring a merger were already conducting much of the financial due diligence virtually. A report by EY suggests that trend is getting even deeper, with partners turning to more data-intensive due diligence efforts. Companies are getting granular, looking even at lines of code and historical transaction data.
But the pandemic presents hurdles to proper information-gathering: Site visits may be impossible, or done virtually, leaving holes. Some firms are opting to ensure their teams mesh well in person before signing paperwork.
Europe's largest digital agency, Dept, was already in acquisition talks with Basic, a 150-person web and mobile agency based in San Diego, San Francisco, and St. Louis, when the pandemic hit. Travel restrictions and distancing rules slowed the momentum.
"You decide to do a deal based on a few hygiene factors," says Dimi Albers, the chief executive of Dept. "But in the end, for us at least, it's a cultural thing. That means getting together in a room. You need to do it somewhere in the process."
Matt Faulk, Basic's founder and CEO, agreed. Their advisers took two weeks in the late summer to find somewhere in the world both executive teams could fly into and spend several days together without a mandatory 14-day quarantine. They considered Mexico and Ireland, both which had loose restrictions in late summer, and settled on the Dublin area. They'd get Covid-19 tests before flying in August, and stay as socially distant as possible--a luxury afforded by staying at a $1,500-a-night, 13-bedroom, 16th century Georgian mansion in the countryside they found on Airbnb.
In addition to hunkering down with the numbers, the groups took hikes together, had meals together, and participated in evening drinking sessions. After what had felt like months in a long-distance relationship, Faulk says, the three-day commune--even if it meant nerves around flying during a pandemic--was worthwhile.
"It was spending three days, a hundred percent of the time, with a bunch of people you've never met to figure out how you're going to essentially marry each other for the future," he says. "And it was the craziest date ever."
The internet was spotty enough that neither team could dial up reinforcements from their departments for additional information, or deliver fancy online presentations. "We just had to get real and raw," Faulk says. "It was an old-fashioned way to sort of force our hands."
Albers says going forward he'll employ parts of the acquisition playbook the pandemic forced him to develop.
"What we've learned is that indeed 98 or 99 percent of the work you can do through the right setups," he says. "You have to think about it. How do you do those Zoom calls, and keep them energized?" All the same, though, he advises, "Be super sharp about regulations on different continents to know when it, all of a sudden, makes sense to fly over to meet up with teams."
Albers is bullish that other companies can keep up their strategic merger-and-acquisition strategy despite the continued strain on their typical communications and travel protocols.
"I think, pandemic or not, you should continue to go for it," he says.
Feb 12, 2021