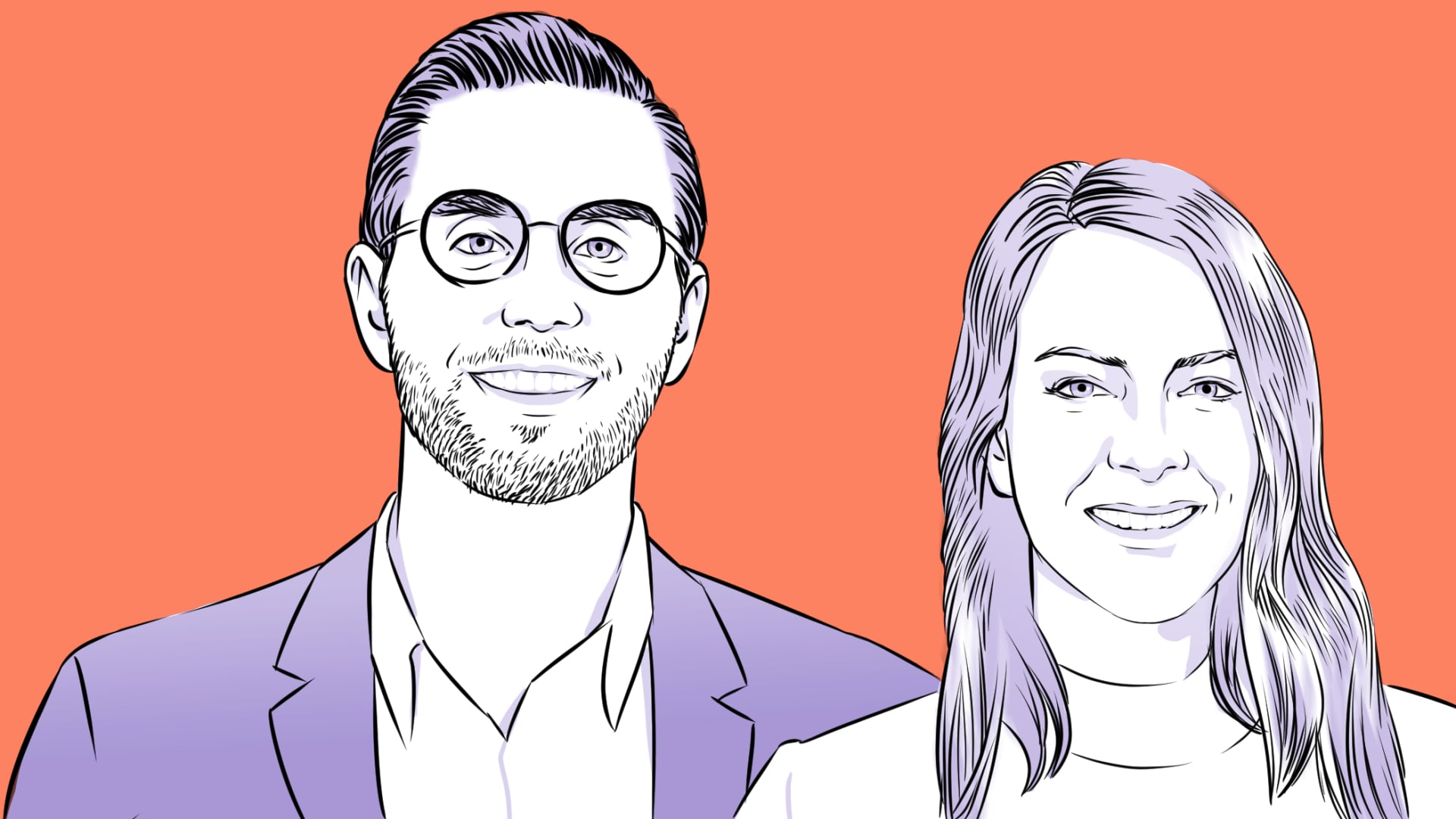 When New York City businesses sent their employees home in March of 2020, Mark Mullett and Ashley Mills, who had launched their company, Obé Fitness, just two years earlier, did so as well -- despite their shock. With their studio nestled in Brooklyn's Dumbo neighborhood emptied, the founders surveyed the space and sat down together at the audio-video control station to process what had just happened.
Even though Obé is a virtual fitness platform, with thousands of high-energy, instant-play workout classes for $27 a month, its offerings hinge on more than a dozen live-broadcast classes every day, which required many on-premise staff. Suddenly, operating a studio with live broadcasting just wasn't feasible.
"I remember us writing this email to our members with literally tears in our eyes, having built this business, just saying, 'We want to be here for you, we will be back as soon as we can,' " Mills said on Inc.'s What I Know podcast.
Mills and Mullett met the challenge with creativity. After a few days of trying to get home-video and broadcasting equipment to some instructors, they landed on a new strategy. A handful of Obé's employees could easily bike or walk to work safely -- and they found their lean operation could run with only a couple of tech and video personnel, well-spaced, in their lofty office, along with a single instructor. By the third week of March, the company had been granted "essential service" status and resumed operations. It maintained its regular classes and dipped into some new ones.
"We created some content in a very safe way to satiate the audience, which was meditation content and kids' content, seniors' content. Verticals that we were not in that we had thought about being in," Mills says.
Obé's audience of subscribers exploded, growing 80 percent a month from March to May.
By summer of 2020, however, the challenges weren't coming from operations. They were external, as both small, boutique fitness brands and more established fitness institutions went online, offering streaming classes for members. Runners were heading outside, and outdoor classes resumed in some areas -- not to mention every yoga studio down the block launched a podcast or video class. Growth continued, but at a much slower pace.
"As we look to the future, what we do best we will continue to do," says Mullett. "And we'll also continue to adapt as we leave our homes." For Obé, the post-pandemic future will include more partnerships with film studios, brands, and products. It means being a solution for travelers, and for those who prefer a more social workout. Outdoor classes and studio classes are possibilities, he says. Building a community, both online and off, is a non-negotiable part of Obé's vision. There are, of course, open questions, including: Will Obé become its own social media for its fitness-class enthusiasts? Will it open its own studios? Use existing studio spaces for member meet-ups? Will growth continue?
For more of the story of how Obé grew during the pandemic and the fresh challenge it faces from competition -- plus how its founders met as adversaries before becoming colleagues, friends, and co-founders -- listen in the player below or follow What I Know on Apple Podcasts or wherever you listen.
Apr 11, 2021