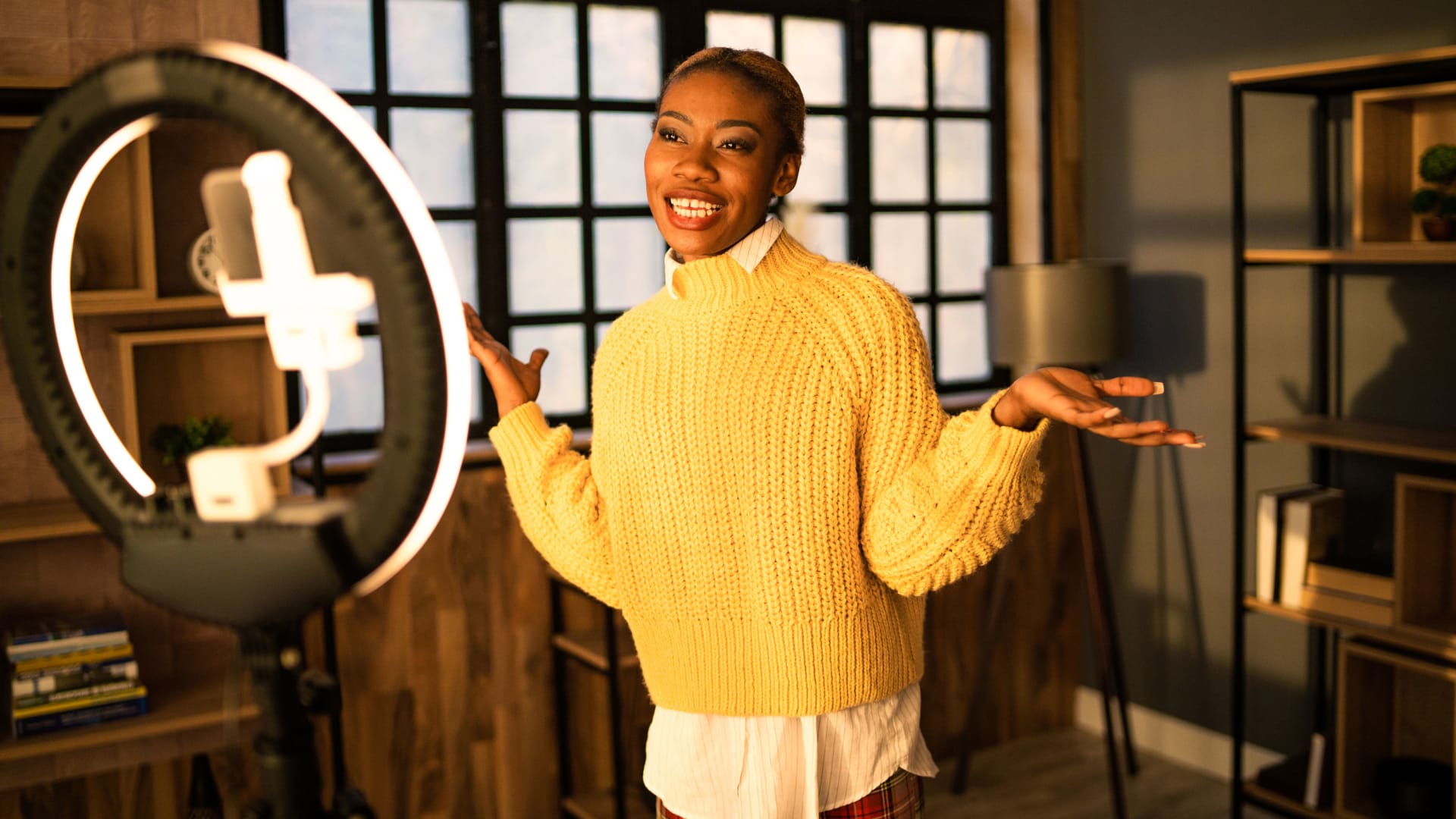 With a creator economy now worth more than $104 billion, there's never been a better time to launch a content creation business on TikTok or Instagram.
Just ask 29-year-old Zack Honarvar. The founder of media company One Day Entertainment has managed some of YouTube's most successful creators--like YesTheory and Airrack--and helped them to launch businesses. His latest venture is Creator Now, a film school for creators that Honarvar co-founded in May 2021 with Kate Ward and Eric Decker. The former is a freelance writer covering the creator economy and the latter runs the Airrack YouTube channel, where he publishes videos like "Hiring 100 Fake Paparazzi" and "Surviving The Arctic With Only 1 Match."
Creator Now,--which has raised $3 million from venture firm Upfront Ventures and angel investors including Casey Neistat and Justin Kan--sold out all 300 spots in its first class within roughly 12 hours on May 1, 2021. Subsequently, they accumulated a waitlist of 12,000 people. The six-week program costs $250 per-participant, and since its launch, over 2,000 individuals have gone through the program. Success stories include YouTuber Brandon Vu who implemented strategies he says he learned from the film school to turn his 30,000 subscribers into 300,000.
Here's Honarvar's advice on launching a business in the creator economy:
Sell a lifestyle.
One way to launch a successful business as a creator, is to sell a lifestyle, says Ward. One great example is YesTheory, a YouTube channel that preaches to its seven million subscribers that life's greatest moments and deepest connections exist outside your comfort zone.
"They are selling a lifestyle, not through traditional advertising, but through documenting the way they are choosing to live their lives," says Ward. The videos also feature members of their team attempting to overcome uncomfortable and challenging situations such as sky diving with strangers, going on blind dates, and surviving in foreign cities without their wallets.
Find and build your community.
To build community, both the YesTheory and Airrack YouTube channels connect with their followers through constant content creation, and community participation. "The business model is pretty simple really. All they've done is create and connect on repeat," says Ward.
To foster connection, Decker features his audience in his content and asks them for video ideas. Creator Now mirrors this strategy: "We have a crowdsourced logo and design direction from our community which we hope creates a larger sense of ownership and belonging for the members of our community," says Honarvar.
Build the products your audience wants.
Hornavar says that brands like Nike and Lululemon use advertising to communicate a lifestyle or an emotional attachment to their products. However he says, "the difference with creators is that they start with videos that tell stories and create emotional attachment, and then they expand into products that embody that lifestyle. It's the same formula but in reverse," says Honarvar.
According to Honarvar, creators often start by building a community around a particular lifestyle or ideology, then develop products that serve those areas. He advises creator entrepreneurs talk to their audience and ask them what products and services they use most.
For Creator Now, Honarvar explains, that, "Creator Now approached this by leveraging the fact that Airrack was able to go from zero to one million subscribers in 2020 alone. There was a growing belief that YouTube as a platform had become too saturated making it impossible for new creators to grow. This story that Eric told across 2020 proved anyone could still become a successful creator and made it possible to create the punchline of him [co-founding] his own film school at the end of it all." Since its launch, it's made roughly $500,000 in revenue.
And don't forget to delegate.
According to Honarvar, creator-founded businesses often fall into the trap of requiring too much input from the creator: "When a creator gets pulled in too many directions and their input is made fundamental to the direction and creation of the new business, videos tend to suffer and the marketing vehicle starts to hinder [the brand]."
To combat this problem, he advises creators assemble a team that shares their vision and understands the challenges and opportunities inherent to the creator industry, noting that he hired Kate because she had written an article detailing YesTheory's business model.
This kind of delegation enables creators to step back from operations and allows them to focus on what they do best--creating content.
May 25, 2022