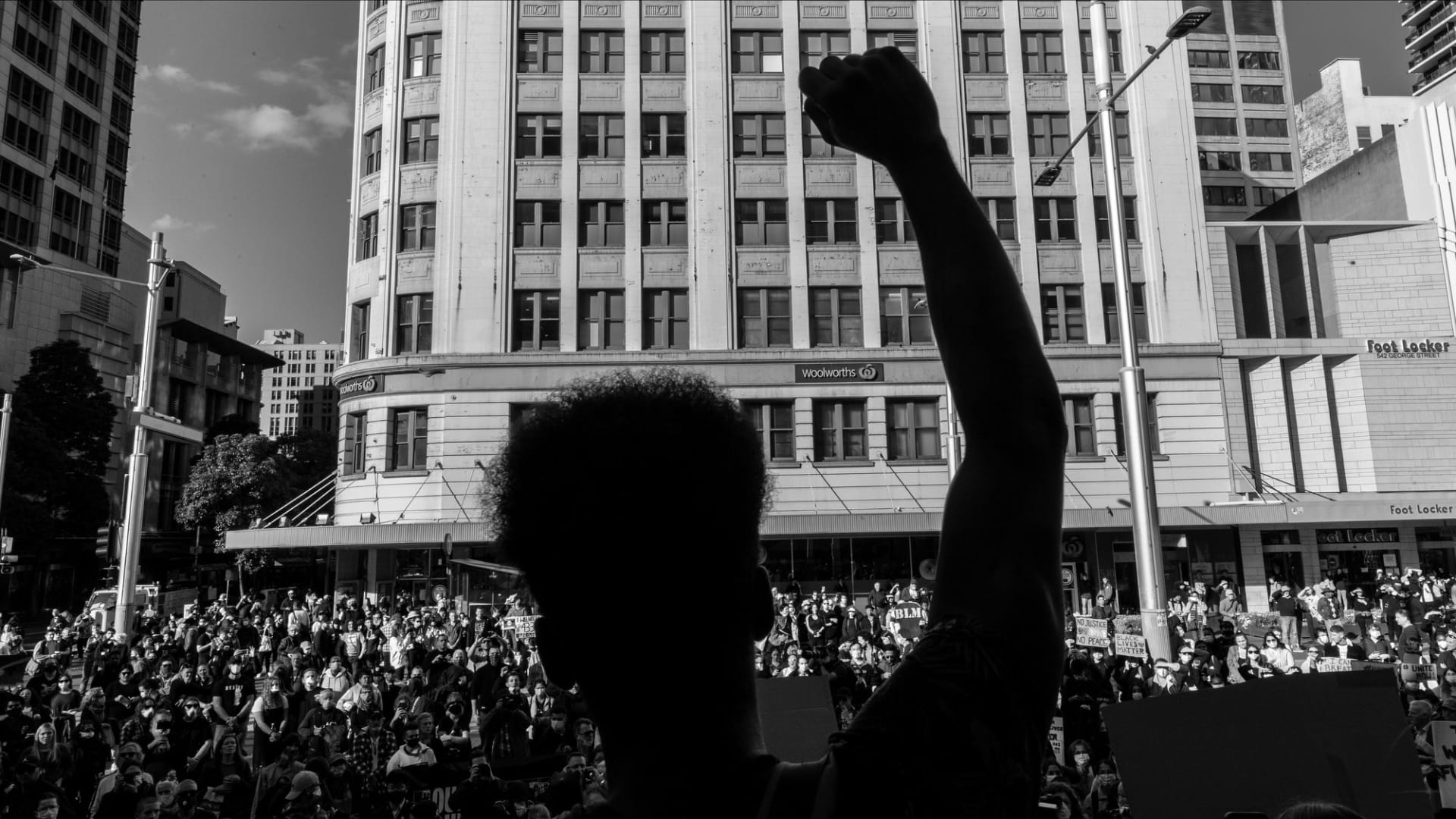 As many in the United States are rightly questioning the relationship between the Black community and the criminal justice system, the time is right to ask what happens later, when justice-involved individuals are released into a world where discrimination against citizens with criminal records is the norm.
Hundreds of American CEOs have sent out statements of support for the racial justice protests of recent weeks; many have pledged millions of dollars to advance the cause. But if corporations are serious about addressing the racial disparities in our country, a step they can take immediately is to adapt their hiring practices for those with criminal records. Addressing the broken linkages from our prisons to our workplaces is a victory for our communities, for racial justice, and for our economy.
Second-chance hiring is not preferential treatment; it is simply equal treatment through the elimination of unnecessary systemic barriers. Many hiring managers are fearful of the very idea of a criminal record. But returning citizens are not a uniform category; they are individual applicants with individual profiles. Some made their mistakes decades ago. Many used their time in prison to develop valuable skills. Too many have been swept up by the extensive overreach and racial discrimination in our criminal justice system. All hiring decisions involve some degree of risk, but when businesses automatically exclude those who have been involved in a biased and unjust system, they only perpetuate the injustice. Companies can employ a simple HR principle: Evaluate the individual rather than pre-judge the category.
We know that racial injustice pervades every aspect of our criminal justice system, with Black Americans subject to discrimination in everything from traffic stops to sentencing. Nationwide, Black citizens are incarcerated at 6 times the rate of Whites, and Black families are 50 percent more likely than Whites to have an incarcerated family member. In our home city of DC, Black residents represent 47 percent of the city's population but nearly 90 percent of those incarcerated.
We also know that there is a significant disparity between Whites and Blacks in virtually all measures of economic well-being, ranging from wealth to income to home ownership. These persist after controlling for factors such as education, family status, and age, and have grown since the start of the Covid pandemic.
Inequities in our criminal justice system contribute to the racial gap in wealth and opportunity. Barriers to employment, reduced earnings, lower wealth, restricted political participation, and poor health outcomes are just a few after-effects of incarceration. For example, unemployment rates for those recently released are about 5 times the overall unemployment rate.
If CEOs are interested in creating more equal access to opportunity for People of Color, they can begin by asking today what policies and practices they have in place regarding the employment of returning citizens. Do these policies serve the interests of the company and community? Do the hiring practices advance racial justice or perpetuate injustice?
Many companies have already taken the "statement" step on this issue, by signing on to initiatives such as the Fair Chance Pledge or the Getting Talent Back to Work Pledge. Yet pledges signed by CEOs in front of the cameras don't always trickle down to hiring managers and HR policies, and corporate policy and does not always match practice on the ground.
For example, "Ban the Box" policies--which disallow questions about criminal records on initial job applications--are well-intentioned, but often fail to deliver. Research finds that in jurisdictions with these policies, Black applicants are less likely to even be granted an interview. It is also common for returning citizens to make it through the final stage of the hiring process only to be eliminated at the final background check, upon receipt of a report that may contain inaccurate, irrelevant, or outdated information, including charges that were dropped. In "best practice" settings--and in accordance with EEOC guidelines--applicants would be given the opportunity to respond, rather than be subject to automatic elimination.
While many such efforts are still small and local, some multinationals such as JP Morgan Chase, Starbucks, and Slack are now making second-chance hiring an intentional and visible part of their recruitment strategies. In our own work at the Georgetown University Pivot Program, a partnership with the DC Department of Employment Services, we work every day with talented and motivated returning citizens who are ready to contribute in the workplace. Companies can partner with nonprofits working in the re-entry space, connect with the talent pipeline through workforce developers and local governments, and access relevant resources and toolkits.
Business history is full of groups that were traditionally excluded from the talent pipeline, including women, the physically disabled, and the LGBT community. In each case, unwarranted assumptions about a category of people prevented businesses from accessing talent, and prevented individuals from achieving their potential.
With racial injustice at the forefront of our national dialogue, second-chance hiring is perhaps the most time-sensitive and pressing corporate social responsibility opportunity of our day. While employment is collapsing in many industries as a result of the pandemic, we are also accelerating releases from our jails and prisons in order to slow the spread of the virus.
We will be rebuilding soon--some businesses already are. As we recover, CEOs can build their teams in a new way, one that reaches into the communities of color that support their companies. There is no need for more statements, or to wait for police reform or legislation. If companies are serious about ending systemic racial injustice and inequality, about giving individuals and families the chance to lead productive lives, they can act now to challenge assumptions, take a second look, and offer a second chance.
Damien Dwin is CEO of Brightwood Capital and chairman of the board of trustees of the Vera Institute of Justice.
Alyssa Lovegrove is professor of the practice at the McDonough School of Business at Georgetown University and academic director of the Pivot Program.
Pietra Rivoli is professor at the McDonough School of Business at Georgetown University and executive director of the Pivot Program.
Jul 8, 2020