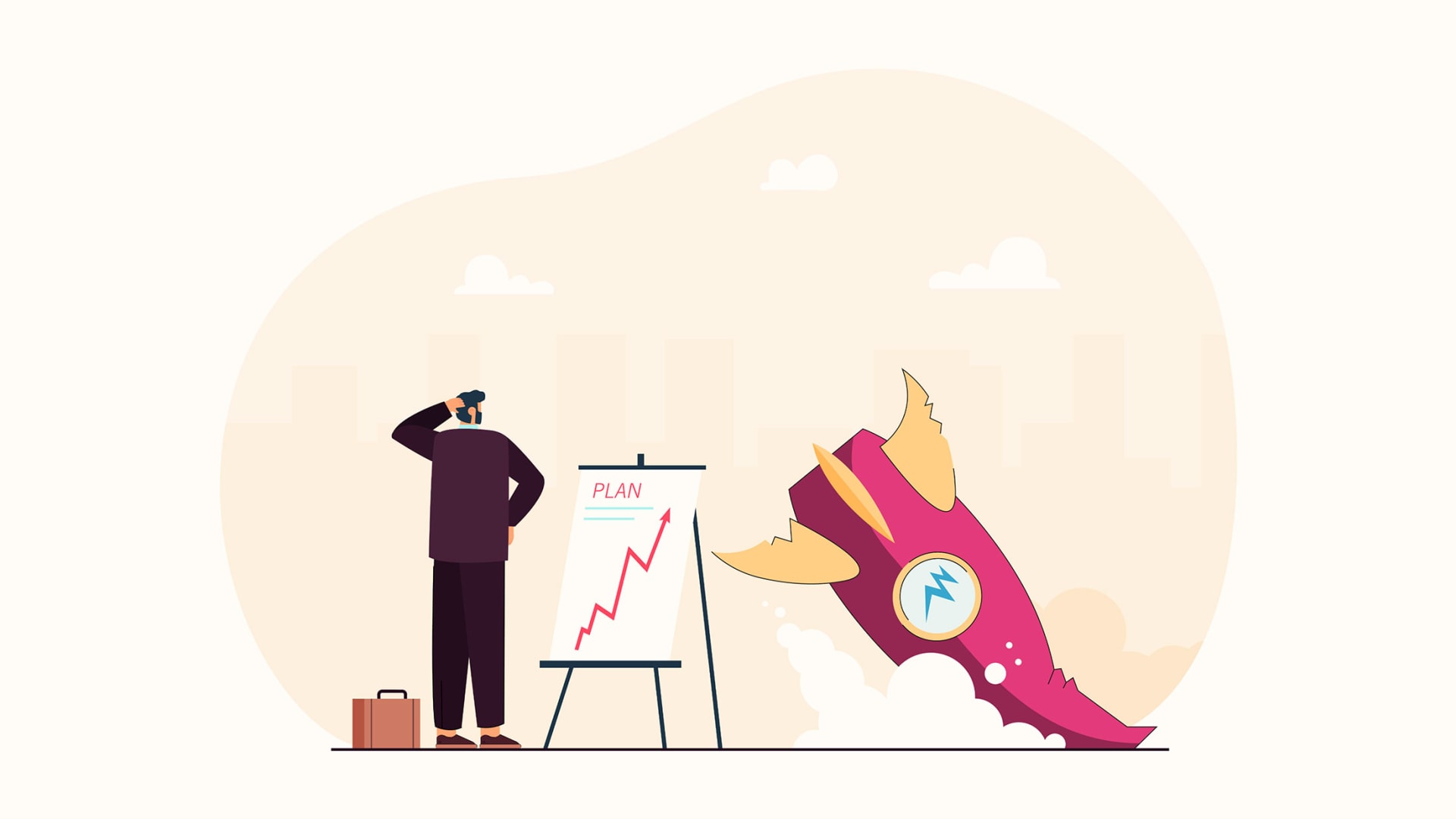 It has been several years since I co-founded my previous startup but I still remember our final board meeting where we would decide the fate of our company.
My team and I had built a fashion e-commerce website targeting the Indian market. We worked with one of the best creative agencies in New York; set up a state of the art fashion studio and built a large delivery team across multiple cities to offer a white glove delivery and returns experience. Yet, after four years of strong growth, we made the difficult decision to shut down the startup. I remember thinking, how did this happen? What went wrong?
While there were several factors, the most important factor was that there wasn't a strong enough differentiation from larger players who had access to hundreds of millions in capital. Even though the startup wasn't successful, I learnt several important lessons from that journey that any entrepreneur can benefit from.
Don't be all things to all people.
As founders, we aspire to be the best in every aspect of our business. There is nothing wrong with that mindset. However, life (especially startup life) is about making trade-offs. If we try to be best in everything, we will likely end up being "good" in most aspects but not the "best" in any aspect.
Pick one dimension about your business that truly matters and really excel in that. Whether that one thing is about creating a highly efficient delivery experience, or offering the most curated assortment of products, decide what would set you apart from others and innovate the heck out of it.
As an example, my current startup Squadhelp focuses on a very specific niche-- we leverage crowdsourcing and artificial intelligence to help companies with naming and branding. With a crowdsourced community of 300,000+ people, we could easily expand our services beyond naming to other services for startups such as copywriting or marketing. However, we made a strategic choice to continue to innovate deeper and deeper around naming-related services. That strategy has paid off and has allowed us to achieve significant scale and create a highly differentiated offering.
Don't optimize for profitability too soon.
This lesson may be counterintuitive since entrepreneurs are taught to build profitable businesses. However, if you try to optimize for profitability too soon, you are likely stifling business growth.
If you are holding back on product investment, or tacking on costs for your customers (e.g. hefty shipping fees), it may lead to a vicious cycle where you are not able to acquire enough new customers to build meaningful scale.
I am not suggesting that you should not be concerned about costs and cash flow. Quite the contrary. Running a lean startup is extremely important especially in the first few years. It is also important to have a clear path to profitability. However, instead of taking profits out of your business during an early stage, you might be able to achieve much greater scale by operating the business at near break-even level and continuing to reinvest your revenue back into product, marketing and business growth.
Marketing is not a substitute for value creation.
Don't start burning serious marketing money until you have created something that offers clear value for your customers.
An important goal for any startup is to create value for the shareholders. However, that can only happen after you have created meaningful value for your customers. Throwing too much money in marketing can sometimes give you a false sense of success and hide some core flaws in your business model. If you invest $1 million in marketing to achieve $1 million or even $2 million in gross revenue, is that really an outcome worth celebrating? Inefficiency in marketing investments is typically a symptom of something deeper.
Keep in mind that as you increase your marketing spend to cast a wider net, the marketing efficiency may deteriorate further. For example, if you run an online business that sells organic pet food, running Google Search Ads on high intent keywords (e.g. "buy organic pet food online") would typically provide the best results. After all, these customers are searching for the exact products or services that your business offers, and therefore are much more likely to convert. As you start increasing your marketing investment, you will likely need to expand the reach to a much wider set of customers by targeting higher funnel keywords or display marketing, which is usually less efficient.
Therefore, if you are seeing high cost of customer acquisition even during the early stages of your business when you are hyper targeted, that can signal a disconnect between your product offering and your target customers. Perhaps your competition has a much better assortment of organic pet food or their prices are more affordable. Perhaps you're targeting the wrong buyers. Whatever the case, it is important to take a pause and address that disconnect before ramping up the marketing investment.
Don't wait too long to pivot.
With my previous startup, we made the fatal mistake of waiting too long to pivot our business. There were early warning signs that our cost of customer acquisition was too high, and we were not seeing a strong cohort of repeat buyers unless we offered a discount or a coupon. This meant that our repeat customers were mainly loyal to the price, and not to the core value proposition of our business which was about a high quality shopping and discovery experience. We continued to stay invested in our business model hoping that increased marketing investment will help us overcome this issue.
It is important to stay true to your instincts but do not lose sight of real data. If the data shows clear warning signs regarding the viability of your business model, don't wait too long to pivot. There are many stories of iconic companies that became widely successful after pivoting from their original business model. For example, Instagram started out as a Foursquare-like app before pivoting to their current business model; Twitter started out as podcasting company. Pivoting is a humbling process. While some entrepreneurs may consider pivoting as a sign of accepting failure, it actually demonstrates courage and foresight in steering your business towards success.
Fail early and celebrate failures.
Employees should be empowered to push themselves outside their comfort zone and take risks. As a startup founder, you can not afford to play it safe if your goal is to build something of meaningful value. While taking risks is important, what is also important is to be ruthless about killing projects or ideas if they are not working the way you had expected. Remember, there is an opportunity cost to dragging things out especially if they are not generating the right outcomes.
Take the time to objectively recognize failures, and encourage the team to take even more risks. Small failures can lead to greater success as long as you apply your learnings in your future initiatives.
While entrepreneurship is never easy, it can be a rewarding and fulfilling experience. Even though your first attempt at entrepreneurship may not be successful, the learnings from that experience are always precious and can lead to much greater success in future.
Mar 7, 2022