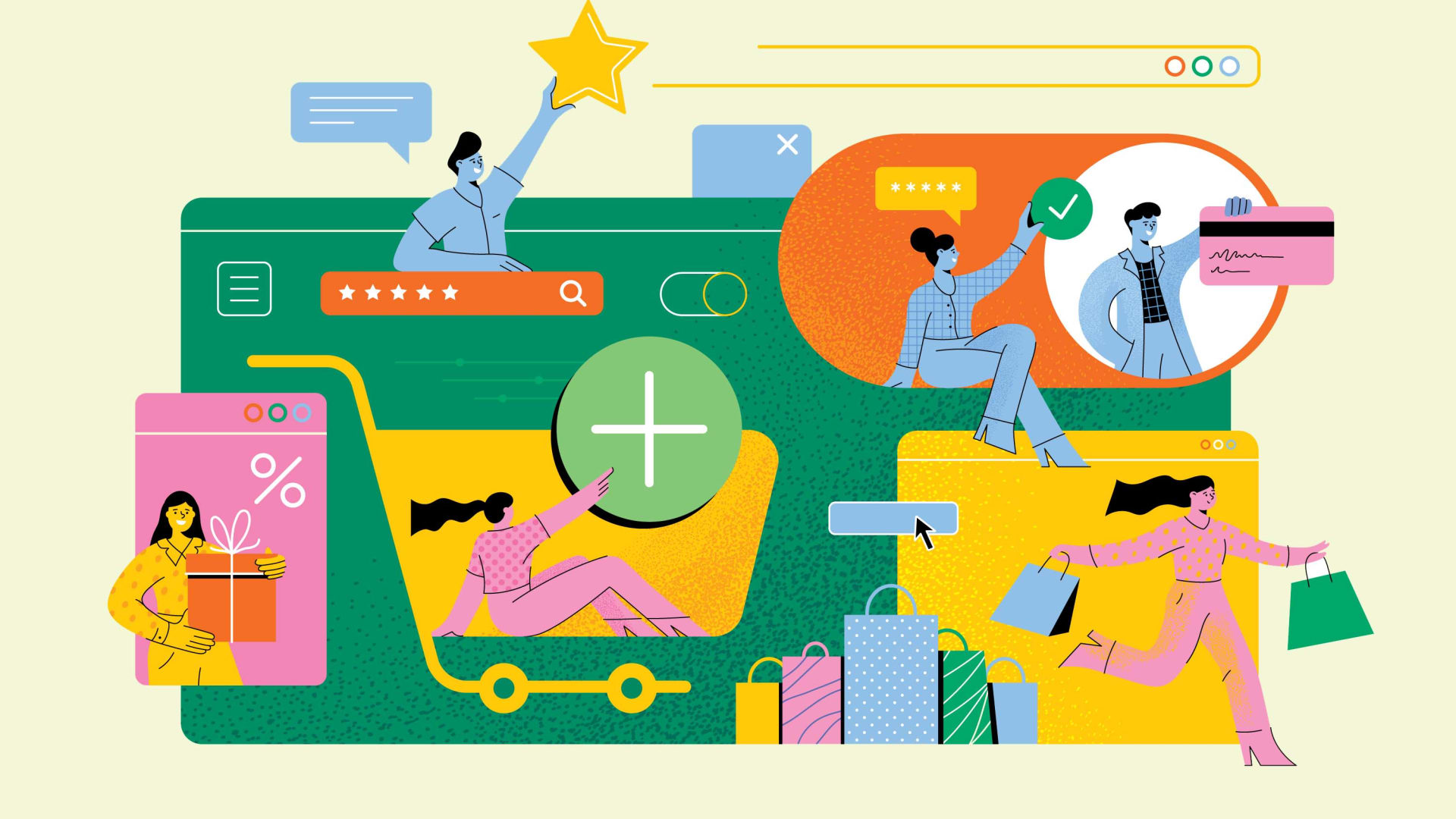 Covid-19 pushed online shopping up so fast it almost launched into orbit, with McKinsey estimating that the market saw 10 years' worth of growth in just the first three months of the pandemic. It's awesome news for the market, but it's done nothing to ease competition between individual online stores.
Customers can pick and choose between a wealth of internet retailers, all competing to undercut one another for the same goods. There's only so far you can go in the race to the bottom on price, so e-commerce businesses need to set themselves apart through the quality of their customer experience.
In this article, I explore three "disruptive" ecommerce startups that fit together to deliver seamless CX that flows smoothly across channels. By the way, the word "disrupt" is taking heat all around and it might be rightfully so. These businesses aren't really disrupting e-commerce CX, but actually making it so much better for everyone concerned, forming the building blocks that create an exceptional overall experience for customers and increase conversion rates for sellers.
1. The shopping platform: Fabric
Fabric is a headless e-commerce platform that's billing itself as the natural continuation for brands that have outgrown Shopify Plus, but aren't yet ready for something as large and complex as, for example, Salesforce Commerce Cloud. Fabric is a headless, modular API system, making it easy for online sellers to manage stores on multiple channels and scale effortlessly to more access points.
Headless e-commerce enables every storefront to be managed by the same backend control system, which makes it faster for online sellers to update their product descriptions, but also means that prices, images, inventory levels, and product descriptions are consistent across every channel and touchpoint. This is crucial in today's omnichannel shopping world, when consumers think nothing of beginning their purchase journey on Instagram and ending on your mobile shopping app.
Fabric is the only e-commerce platform that's built to be headless from the very beginning; while other platforms like Shopify are "jerry-rigging themselves to become headless," says Fabric CEO Faisal Masud. It's not going to be as smooth or seamless, because the decoupling isn't baked in.
Amazon is notorious for capturing the entire sales experience, turning itself into the primary brand and making it difficult for retailers to control CX. Shopify is great for small brands, but it doesn't make it easy for businesses to expand past a certain point. With Fabric, e-commerce businesses can differentiate themselves with omnichannel promotions and seamless cross-channel purchase journeys.
2. The shopping experience: Dialogue
Smaller e-commerce businesses struggle to compete with the personalized experience that marketplaces like Amazon and Walmart use to convert casual browsers into repeat customers. In brick-and-mortar stores, retailers use sales clerks to guide customers toward the right products and improve their purchase experience, but for most online stores, customers are on their own.
Dialogue uses artificial intelligence and natural language processing to automatically analyze shopper behavior in real time and instantly deliver customized recommendations that appeal to each visitor and encourage them to add more items to their virtual cart. The A.I. engine gives e-commerce SMBs the power to punch above their weight and deliver a tailored, individualized shopping experience that's every bit as attentive as that provided by in-store assistants or online retail giants.
With Dialogue, e-commerce retailers can improve the customer experience in-store, removing friction from product discovery and guiding visitors to convert. It integrates smoothly with all the leading e-commerce platforms, like Shopify, BigCommerce, WooCommerce, and Magento, and to attest to the strength of their product, Dialogue just released a new, affordable plug and play Shopify extension.
3. The offsite marketing campaign: Insider
Today's e-commerce experiences don't end when the consumer leaves your site. Seamless online shopping CX means uniting your brand messaging across all channels. Insider is an A.I.-powered tool that enables online sellers to send relevant, timely, and personalized communications to customers, bringing them back to your store without irritating them in the process.
Insider makes it easy to send personalized messages and push notifications with promotions, abandoned cart reminders, and announcements about price drops and flash sales about the products that interest them the most.
With Insider, e-commerce businesses can unite customer data from multiple channels to track individualized customer journeys in real time, developing more relevant, personalized content that appeals to each person.
Today's e-commerce market is crowded, cut-throat, and competitive, but new startups aren't disrupting it, but rather helping it to improve CX. With the help of online shopping tools like Fabric, Dialogue, and Insider, e-commerce businesses can provide a seamless, personalized, cross-channel customer experience that helps them to differentiate themselves and improve their bottom line.
Jul 6, 2021