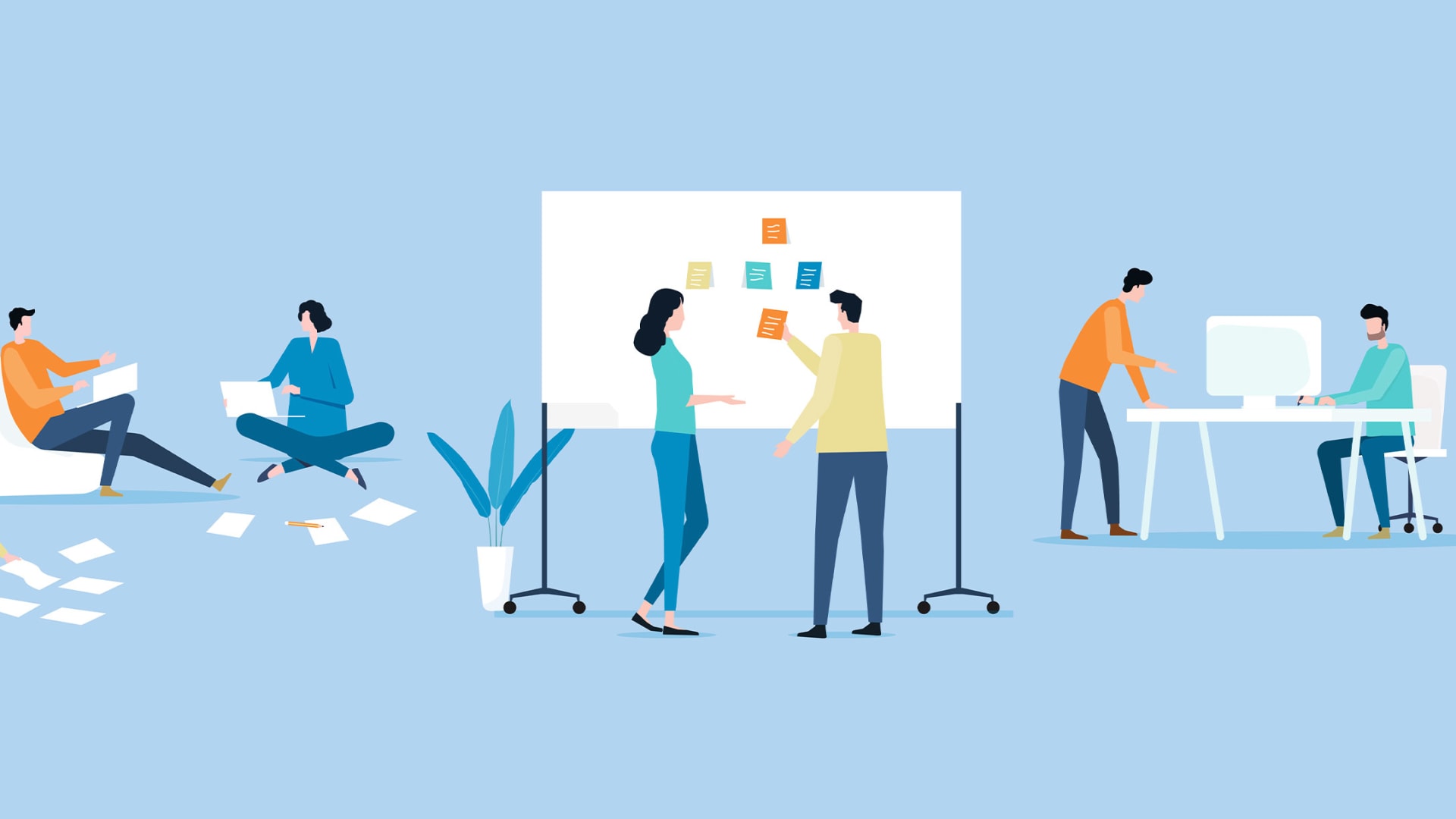 Entrepreneurs have always faced challenges when launching a startup. That has never been more true than during the coronavirus pandemic. Startup leaders today face nearly unprecedented economic uncertainty. They need to develop innovative products and services that will encourage skittish consumers to buy.
While 2020 seemed to throw the entire world for a loop, not every business struggled--some thrived. Learning how these winners identified innovative differentiators in crowded industries will help you launch your own business successfully. Here's what startup founders can learn from three companies that got it right.
Seize the video moment.
Over the past half-decade or more, businesses have been leveraging the power of video for everything from marketing to customer service. It may sound odd, several years in, to say that video is "having a moment," but try telling that to TikTok. Video consumption in general soared during Covid-19, and by June 2020, TikTok's U.S. monthly active users had skyrocketed to more than 91 million.
This development was not lost on entrepreneur Kimberly Kaplan, who noticed that people had begun using TikTok videos to showcase themselves to potential romantic partners. Kaplan took in that observation in addition to $3.5 million in funding to create the Snack app, a TikTok for dating.
Unlike dating apps that feature static headshots or enable video only through in-app purchases, Snack puts video at the center of the user experience. The video messaging and profiles are important differentiators that allow users to show their true selves. As a jumping-off point for conversation, video messaging has helped users match more quickly with the people they had been looking for all along.
Your startup might not be in the soulmates business, but you can still use video to stand out in a crowded field. Whether your product assembly videos are the most informative or your UGC platform is the most appealing, video gets your customers to do the selling for you; it can be your startup's ticket to success.
Take direction from the geeks.
We live in a technology-driven world, but it's easy to overlook where many tech advances actually come from--the hard sciences. As in, astrophysics hard. Before CRM systems started using machine learning, scientists in observatories were modeling the cosmos and predicting galaxy crashes. They understood big data before it became a thing.
Thanks to that background, it was astrophysicists who showed Stitch Fix, the online personal shopping service, how to serve up clothing that fits its customers' bodies, budget, and sense of style. Stitch Fix measures each piece precisely and then tags it with attributes like texture and aesthetic, which creates enhanced data for every item in stock. The platform then helps identify possible clothing matches for customers, much like Netflix and Spotify push suggested programming.
This approach clearly works. Thanks to the sky geeks' efforts, the online retailer app exceeded $1 billion in sales in 2018.
Stitch Fix applied hard science in an unlikely setting, coaxing researchers out of cosmology and into the world of fashion. Innovative entrepreneurs who leverage machine learning and other hard sciences to provide a more unique, personalized experience can anticipate similar success.
Create an ecosystem.
When the pandemic hit, gyms emptied. The result was an entirely predictable boom in at-home fitness.
With health-conscious consumers being pitched everything from home rowing machines to live-streamed Zumba classes, how did Peloton stand out? It separated itself from others by creating an ecosystem that surrounded its core products--an internet-connected bike and treadmill--with a host of complementary offerings.
Peloton has always touted its ability to bring the studio cycling experience home to the consumer. What makes that possible is its multiple New York City studios where it films cycling, yoga, running, and guided-meditation courses led by professional trainers. Subscribers can follow along live every day or watch more than 10,000 courses on demand.
Even more important in these socially distanced times is the community Peloton has built, both on cycle and off. Features like the leaderboard, tags, and "Here Now" enable users to connect when in class. Meanwhile, the brand's official groups (and fan-initiated subgroups) on Facebook and Instagram keep members connected on social media as well.
Founder and CEO John Foley continues to spearhead efforts to enhance the Peloton experience, which yielded revenue of $758 million in Q3 2020, a 232 percent increase over the previous year. Entrepreneurs can follow his successful lead by creating a supportive ecosystem and building a community around their products.
Today's entrepreneurs aren't waiting around for ideal conditions to launch new offerings. These three companies show how a great idea can succeed even in the worst of times. Your job is to find that much-needed innovation that is just waiting to be discovered.
Mar 24, 2021