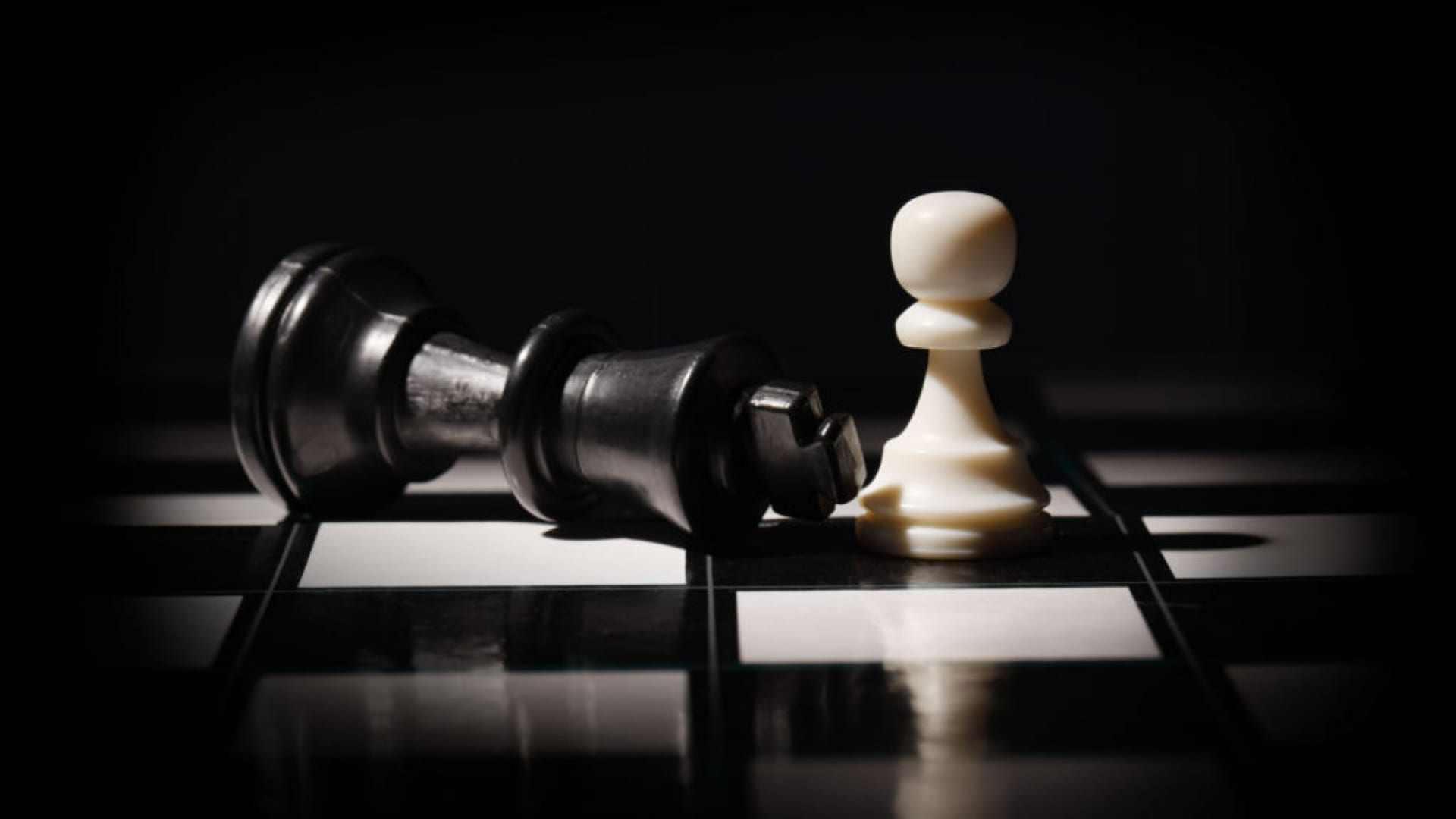 As a child growing up with divorced parents and a learning disability, Dean Graziosi would often spend the week living with his mom in a trailer park in upstate New York. On weekends, he would sleep in the bathroom with his father, kept warm only by an old electric heater because their house wasn't heated. His parents, who were married nine times between them, didn't have money.
And to add to his childhood struggles, Graziosi had dyslexia. In school, he was frequently ridiculed because he had significant challenges reading, writing, and spelling. To say that Graziosi was born and raised as an underdog with all the cards stacked against him would be an understatement.
Today, Graziosi is a multiple New York Times best-selling author, entrepreneur, and one of the most influential success trainers of our generation. In his book The Underdog Advantage, he shows us that as an underdog, "something that we all are," we are in a great position to unlock limitless potential with small shifts in mindset. He teaches us that being an underdog is our ultimate unfair advantage to next-level wealth, prosperity, happiness, and joy. I sat down with Graziosi to talk about the five most important lessons from his book and why he believes your past does not determine your future.
1. Let the words, "you can't" motivate you, and make it the wind behind your sails.
Challenged with dyslexia, Graziosi wrote his first book, Totally Fulfilled, in 2006. He sent it to a highly-respected editor who told him, "You can't write a book like you talk. Writers can break some rules, but you broke every rule. I'm sorry, it's just not a book." At first, Graziosi felt defeated and almost gave up on his dream of writing his book. But with a conscious mindset shift, he flipped his thinking to focus on how his story didn't need to be grammatically perfect. He could bring value to people with his insights because they were conversational. When he published the book with a new editor, he landed on the New York Times bestseller list within two weeks.
When you're an underdog, people often tell you that "you can't do that" due to lack of experience, money, resources, fill in the blank. For many, they may view this negativity as an anchor dragging them down, keeping them stagnant, and hindering them from pursuing what they really want in life. Instead, what if we turned this idea of "you can't" into the wind behind our sails and our motivation to follow our dreams? Think of the "but," the unfairness in your situation, and use that as your fuel to flip the framework to your advantage.
2. Lead with "quiet confidence."
As a successful real estate investor, Graziosi never speaks first when negotiating deals. Instead of leading the conversation, he listens. This tactic can make the competition feel uncomfortable and coerce them into talking more and revealing their hopes and desires in the transaction. The underdog can then repeat back a few key points and ask choice questions that demonstrate quiet confidence.
Underdogs are always underestimated which plays in our favor because the competition never sees us coming and will not recognize our true potential. Graziosi teaches that if we lead with quiet confidence and be the person that shows, rather than simply tells, others what we're capable of, we will be more empowered in competitive situations. Where are you underestimated? Where do they never see you coming? Use this underdog mentality to your advantage, and victory will be yours.
3. Being an underdog is a badge of honor because it motivates you to innovate.
The phrase, "I don't know" is a common limiting belief. Instead of using excuses, including a lack of money or lenders, underdogs realize that they must be innovative to get what they want.
Many successful people started their companies with no money, including Graziosi. He realized quickly that he had to find and create revenue opportunities for his businesses, so he educated himself and learned the skills and strategies that he needed to know. Graziosi recommends taking advantage of mentors and researching successful entrepreneurs who started with nothing, like Richard Branson, and studying their entrepreneurial journeys to learn how they innovated to overcome life's challenges.
4. Authentic enthusiasm over perfection will lead you to success.
Graziosi explains that you don't have to be the smartest person in the room, the wealthiest, the tallest, or even the strongest to win. The key to success is authentic enthusiasm over perfection.
Enthusiasm can drive you to triumph, just like you see in sports movies when "underdogs" win. During the 1980 Winter Olympics, the U.S. hockey team pulled a shocking victory over the heavily favored Russians in what is still considered one of the biggest upsets in sports history. It wasn't because the Americans were perfect hockey players or even better than their Russian counterparts. The U.S. team won because they played with heart, passion, and enthusiasm. Let this be your motivation to rise above the competition and lead you to success.
5. Transform personal heartbreak into your leverage.
You likely have people close to you whose opinions you value most: your family, your spouse, your business partner. Graziosi notices that whenever these people shut down an underdog's big idea or high ambitions, it is heartbreaking for them. The underdog, however, will take this feedback and transform it into positive energy that drives them to that next level of life. This is because underdogs know that the worst feeling in the world is living with untapped potential.
The biggest lesson I learned from Graziosi is that no matter your situation, don't let anyone dim your glow. Instead, brighten it up more and let this heartbreak motivate you to achieve your goals.
Feb 16, 2021