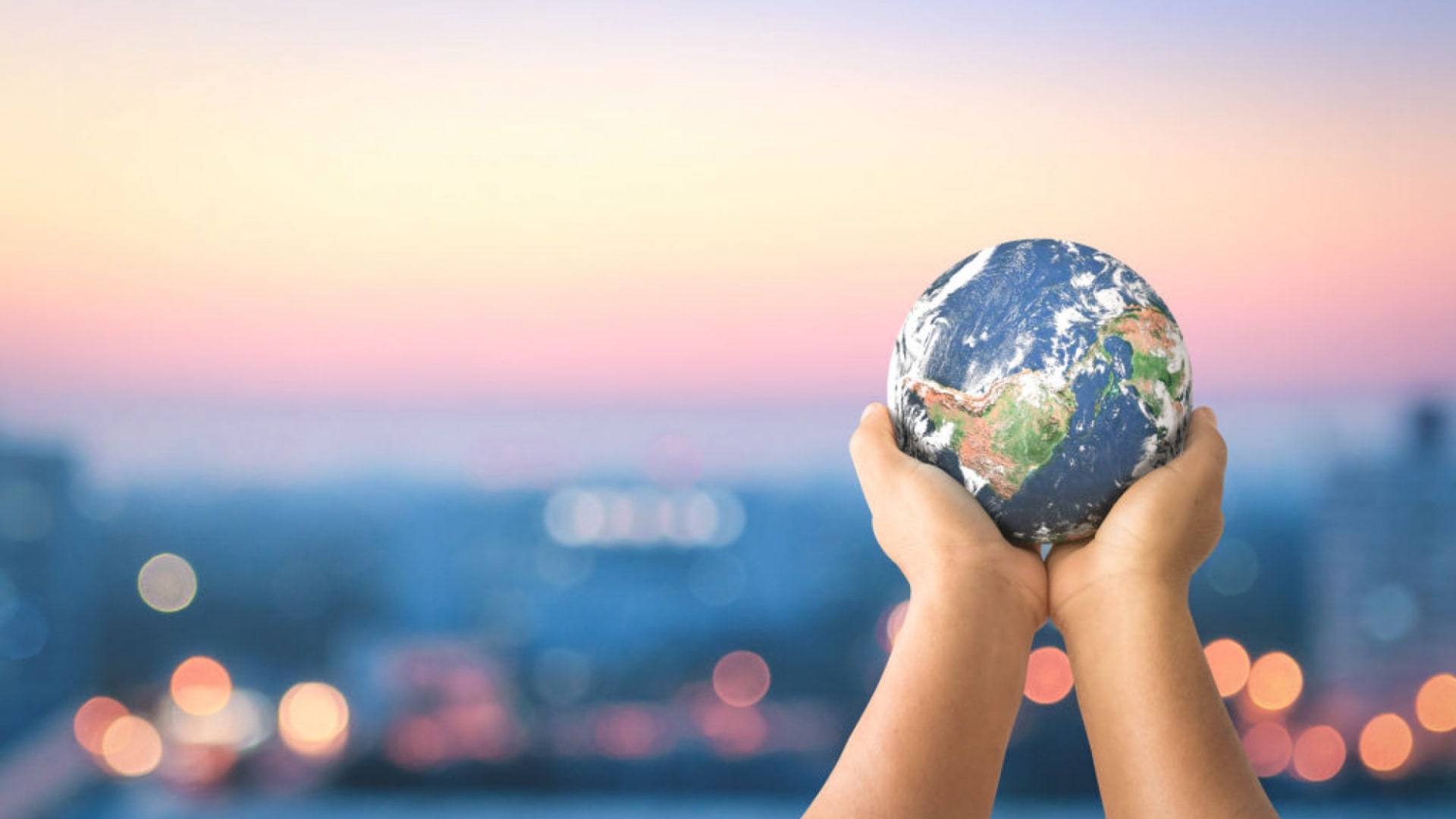 Every day, Gary Henderson looks outside his beachfront home in San Juan, Puerto Rico, excited about the opportunities that await. Gary is a digital marketing expert who's worked with high-profile entrepreneurs like Michael Hyatt, Hal Elrod, Gabby Bernstein, Lewis Howes, and more. Life for Gary wasn't always this fulfilling or impactful, however.
A few years ago, Gary was 60 pounds heavier, stuck in the same environment, and felt extremely unmotivated. At the time, he was living in Myrtle Beach, South Carolina, so he could stay close to his two children, who lived with their mother. While he enjoyed running his agency, he always knew there was more to life, and he knew that he needed to change something to get to the next level. After a lot of soul-searching, he realized that his environment was limiting his potential.
At the time, he had made a silent pact with himself to stay in South Carolina until his kids turned 18 years old, despite wanting to leave. Yet he didn't want to feel like a hypocrite when he told his children to pursue their passions and do what makes them happy. In order to combat his feelings and continue to learn about himself, Gary turned to personal development content. He devoured books, podcasts, and other content to help him figure out a solution to his problem. One quote from mega-successful entrepreneur Jesse Itzler spurned him into action mode: "When our bus stops, it stops."
It was at that moment Gary knew he couldn't keep settling in South Carolina. He wanted a different lifestyle and knew that a change to his environment was the key to everything. One place kept coming up when talking to friends and fellow entrepreneurs: Puerto Rico. After being inspired by successful people like John Lee Dumas, Gary realized it was the place he wanted to live.
Eventually, Gary decided to take the bold move and relocate to San Juan with his wife. He wanted to set an example to his kids about chasing your dreams and living without regrets. Gary bought a one-way ticket with no end in sight. Looking back, it was one of the greatest decisions of his life. "I just fell in love with everything when I got down here," he says. "The vibes, the people, the culture, the lifestyle ... everything felt different, in a good way. I finally felt inspired to create my dream life."
While living in such a different part of the world definitely required some adjustments, Gary adapted quickly. One constant was that his business allowed him to work from anywhere. This helped him stay focused on his "why" and finally go all in on his agency. With so much extra space, mentally and physically, Gary was able to make massive professional strides.
One of his biggest wins has been growing a huge following on the Clubhouse app in a very short time. He joined the newly popular social media app on December 24, 2020, and started jumping into conversations three days later. Instantly, he fell in love with the platform. He became an early adopter, using it to jump into rooms with high-profile entrepreneurs like Grant Cardone. It paid off, big-time. By January 13, 2021, he had secured a book deal with Hay House Publishing to write a business book about the growing platform.
Since moving, Gary has also launched his podcast, All the Way Up, where he interviews successful entrepreneurs and gets the real scoop on their journey to the top. This isn't another run-of-the-mill entrepreneur-success-story show, either. Instead, he grabs untold stories and unique experiences of world-class entrepreneurs to help motivate his listeners. He started the podcast to get people to cultivate his same passion and help inspire them to chase their dreams.
Business accomplishments aside, Gary has also found true happiness in San Juan. His new environment has helped him create empowering new habits and routines that led to his dropping 60 pounds in a little over a year. He said, "I just feel aligned now that I made the move. The lifestyle changes, the emotional changes--everything is now in alignment with my ultimate vision."
To some, this might feel like too big of a move, or too much change in such a short time. To others, it should make you reconsider how your environment is shaping your life. You only get one chance to make this life the one you want, and your environment plays a massive role in helping you create it.
As W. Clement Stone said, "You are a product of your environment. So choose the environment that will best develop you toward your objective." Once you are clear on the outcome for what you want to create, it's so much easier to make it happen. Don't let the bus stop before your journey is over.
Feb 17, 2021