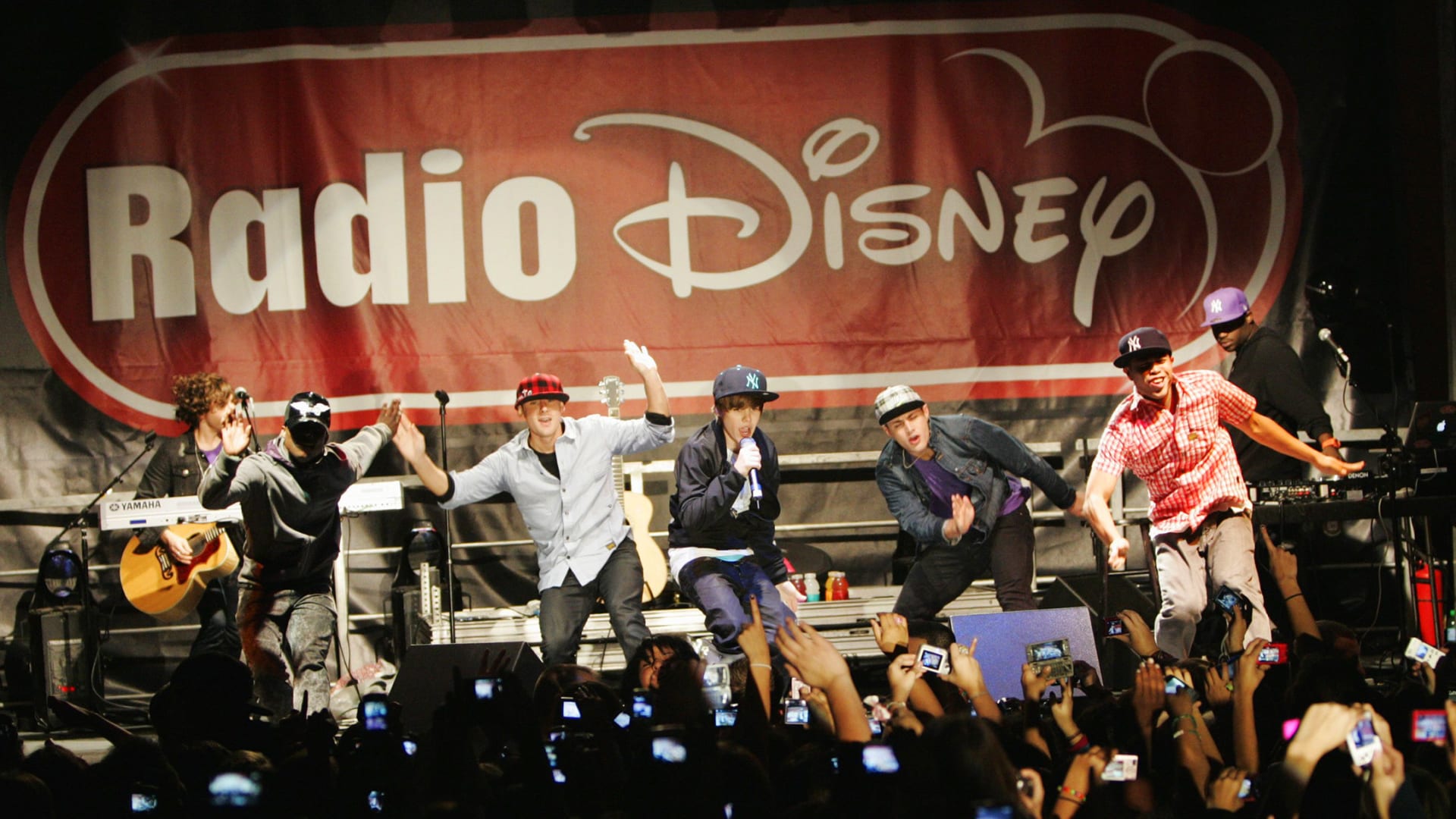 After 25 years, Radio Disney has officially shut down. I worked there just a year after I graduated from college, what seems like a lifetime ago, from 2000 to 2003. Between my three years at Radio Disney and my wife's, Carrie Kerpen, three years working there, we are so grateful for our time at the company and the many amazing people we met along the way.
I learned four valuable lessons that I'd like to share with you.
I was the number one salesperson in the company during my time at Radio Disney until Carrie began her career there and quickly dropped me to number two. At that moment, I knew I had to marry Carrie and go into business with her one day. Both of these visions came true a few years down the road, and I am forever grateful to Radio Disney for introducing us.
2. Find a great mentor, and never stop listening.
Peggy Lafrate, our station manager, quickly became a mentor to both Carrie and me, and she taught me so much. She never failed to own a room. She taught us the importance of having presence, but also the importance of listening. Peggy was an incredible, creative talker but an even better listener. She taught me that when you listen for pain points, you can solve them and sell anyone anything. Peggy showed me the true value of mentorship, and the importance of finding someone you want to emulate.
3. Be persistent and authentic.
As a salesperson for Radio Disney, I had to be persistent on a daily basis. But I did not know the true meaning of persistence until I was faced with landing Burger King. I called Brenda Fuentes, the marketing manager for Burger King, every day and left her one voicemail per week consisting of me singing along to a Radio Disney top song. It was not until the 37th call and the seventh week of attempting calls that Brenda finally picked up. A couple of weeks later, I had a deal with Burger King and a big commission check. This experience taught me the importance of authentic persistence because my determination, creativity, and unique approach absolutely landed me the deal.
4. Every connection matters.
I met Andy Kaufmann, one of my best friends and now the godfather to my son, during my time at Radio Disney. I also met so many amazing others. While Radio Disney may be no longer, the relationships formed there will last a lifetime. I am eternally grateful to everyone who impacted me at Radio Disney and taught me the importance of connecting with others, because life is long and the world is truly small.
While the chapter of Radio Disney is closing, I will never forget my time spent there, the amazing people I have met, and the incredible lessons I have learned that will remain with me throughout my current and future endeavors.
If you want to hear more about our experience, check out this video of Carrie and me reminiscing on our old times working there.
Aug 27, 2021