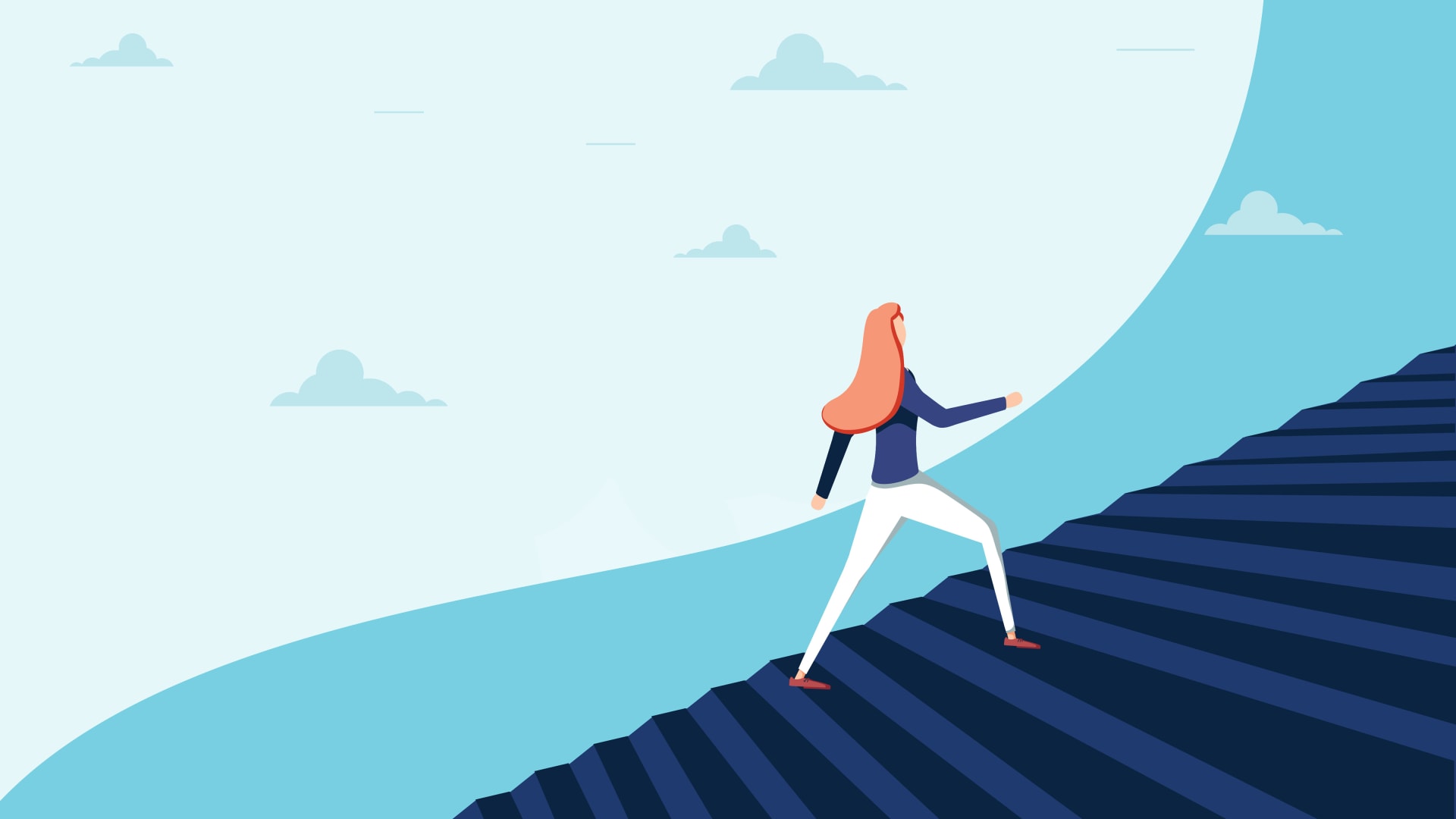 When countries and states began to declare stay-at-home orders at the beginning of the pandemic, most business leaders took a strategic nosedive right into the runway. Forget annual plans or even quarterly goals; the only strategic outlook was on the day-to-day actions to mitigate the immediate crisis, ensure the safety of their people, and put in place a plan for survival.
Then, over the course of the ensuing 12 months as local economies ebbed and flowed with changing case rates and shifting guidelines and mandates, many organizations began to cast longer-term plans only to have them thrown back on the trash heap because of another circumstance outside their control.
The result of all this is an exhausted workforce and a lack of appetite from leaders to begin lifting their horizon of focus. The question I get asked most often now is "Should we even look to build long-term plans with so much uncertainty still around?"
To which my answer is an unequivocal yes. From my perspective, proactivity is always better than reactivity, and there's actually much that you can still control. Not to mention that thinking long term will help to rev up your engines again and ensure you're not caught flat-footed.
To that end, here are three practical things you can do today to elevate your focus to the long term.
Reset your guiding principles
A strange thing started to happen about three months into the pandemic. All of a sudden, leadership teams started to get laser-focused on what was truly important to them. Whether it was their core values and culture, key customers, or their core offering, they found themselves in a position of greater clarity of what guided them.
Things are allowed to accrete when organizations are growing: a product line here, a new process there. None of which on their own are problematic, but over time they add up and run the risk of obscuring who you are, what you do, and whom you serve. It's not that you've lost sight completely, but things are definitely murky.
Then, when options are limited and you're forced into survival mode, those additions that seemed like a good idea at the time start to feel more like a liability and it's much easier to shed them.
Now is a good time to codify those shifts, to reset your guiding principles. Get your team in a room and answer these questions with a forward- rather than backward-looking perspective:
Whom do we serve?
What problem do we solve?
What's our solution?
What makes us different?
What impact does that have?
Why is that important to us?
What characteristics do we value?
There'll likely be some spirited debate to the answers here, and that's great. Your job is to look for key themes and then capture the consensus.
Reimagine what you could achieve
For a great number of business leaders, the past year has sucked out the appetite for risk. Too many variables have reduced their ability to realistically size up the potential upside of rolling the dice on a new product offering, marketing campaign, or geographical expansion.
And yet the dynamics of these next 12 months could well be ideal for experimenting with some new ideas. With economists estimating global growth this year around 4 percent, there will be a lot of opportunity for those organizations that are ready.
Having reset your guiding principles, you could be well-poised to capitalize on this coming period of exuberance by reimagining what you could achieve as an organization.
Here are some great questions to ask your team to begin that discussion.
One year from now, what would be the:
Most obvious thing for us to achieve?
Boldest thing we could achieve?
Easiest thing we could achieve?
Hardest thing we could achieve?
Wackiest thing we could achieve?
Encourage your team to dream a little bigger and then set two or three specific goals for the next 12 months.
Run some experiments
One thing we have learned from the past 12 months is that it's important not to keep all your hopes pinned on one strategy or one product or one market. When the rug gets pulled out from underneath, it's much easier to survive when you have a number of horses in the race.
When you run multiple strategies toward the same goal, you get the opportunity to spread your bets, see which one takes off, and, if need be, pivot to another approach at a moment's notice.
Rather than defining one clear strategy for each goal you have, run three to five shorter-term experiments to see which might pay off and then go all in on those that are bringing you success.
Apr 30, 2021