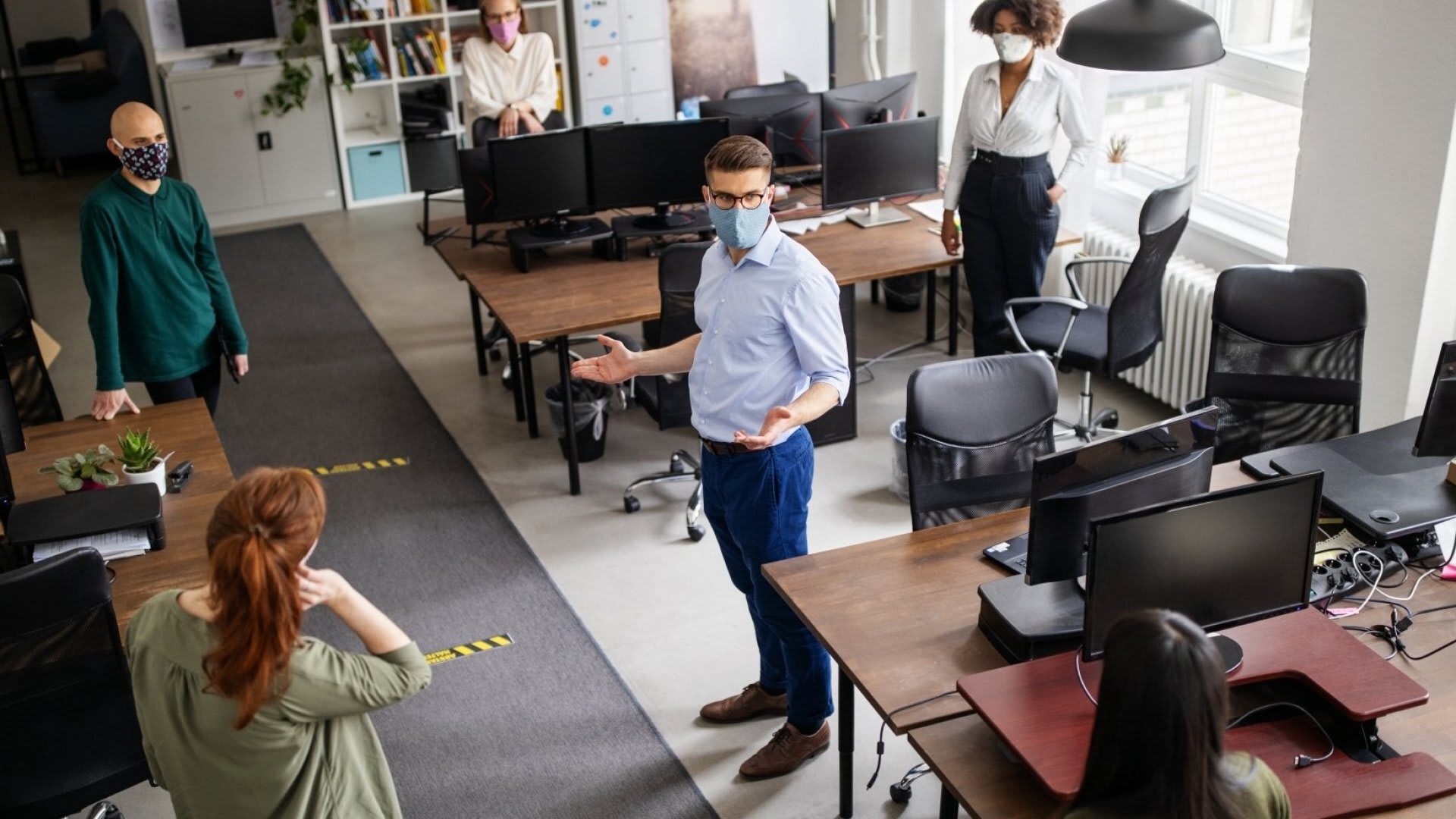 Six months ago, the world as we knew it changed. Business owners all over the country were dealing with uncertainty as we navigated the waters of quarantine, remote working, and new local and state regulations. For some business owners, quarantine meant having to rethink the way that they did business and come up with new and creative ways to reach their customer base. Others saw a sharp increase in their orders and had to increase their means of production and distribution to keep up with demand.
In the beginning, we spent a lot of time working with our team members to reassure them and help ease their fears in this time of uncertainty. But as time goes on, and this new way of life has become our new normal, many business owners have stopped talking about the elephant in the room.
Which is why today, I want to encourage you to check in with your staff regarding coronavirus.
Let Them Know Where the Business Stands
Chances are your team already has a good idea of how your business is going in a post-Corona landscape. But, as a leader, it is important to communicate with your team and give them regular updates regarding your business growth or pain points. Celebrate the victories together, no matter how small:
In March and April, we saw a decrease in the number of leads coming in for our services, which was not surprising, but once we implemented the new virtual quoting process, not only were we able to recover and meet our goals for May, but this past three months we have actually seen an increase in leads coming into the system. I think that we are in a good place as a company and I am really excited to see how our numbers look for the fall.
Thank Them for Their Contribution
Anxiety and stress levels are off the charts for many Americans right now, and many are dealing with children at home doing virtual learning, a spouse who may be laid off, or friends and loved ones who have gotten sick or are in quarantine. Never underestimate the impact and importance of saying thank you right now. Your staff has had to learn new systems and programs to be successful in a remote environment, they have had to have hard conversations with clients and prospects, and they have done it all while worrying about their own health and safety.
Say thank you and celebrate the work that they have put in to help your business weather this storm.
Keep the Dialogue Open
The final piece of advice I have for you is to keep the dialogue open. We aren't back to normal yet, and we won't be for some time. So, remember to check in with your team on a regular basis and keep the lines of communication open. Remind them of the reasons that you serve your marketplace. Remind them of the contribution that you are making to your client base and the world. Remind them of the value they create and the lives that they touch by logging in every day.
Be intentional and thoughtful with your team during these times.
Sep 10, 2020