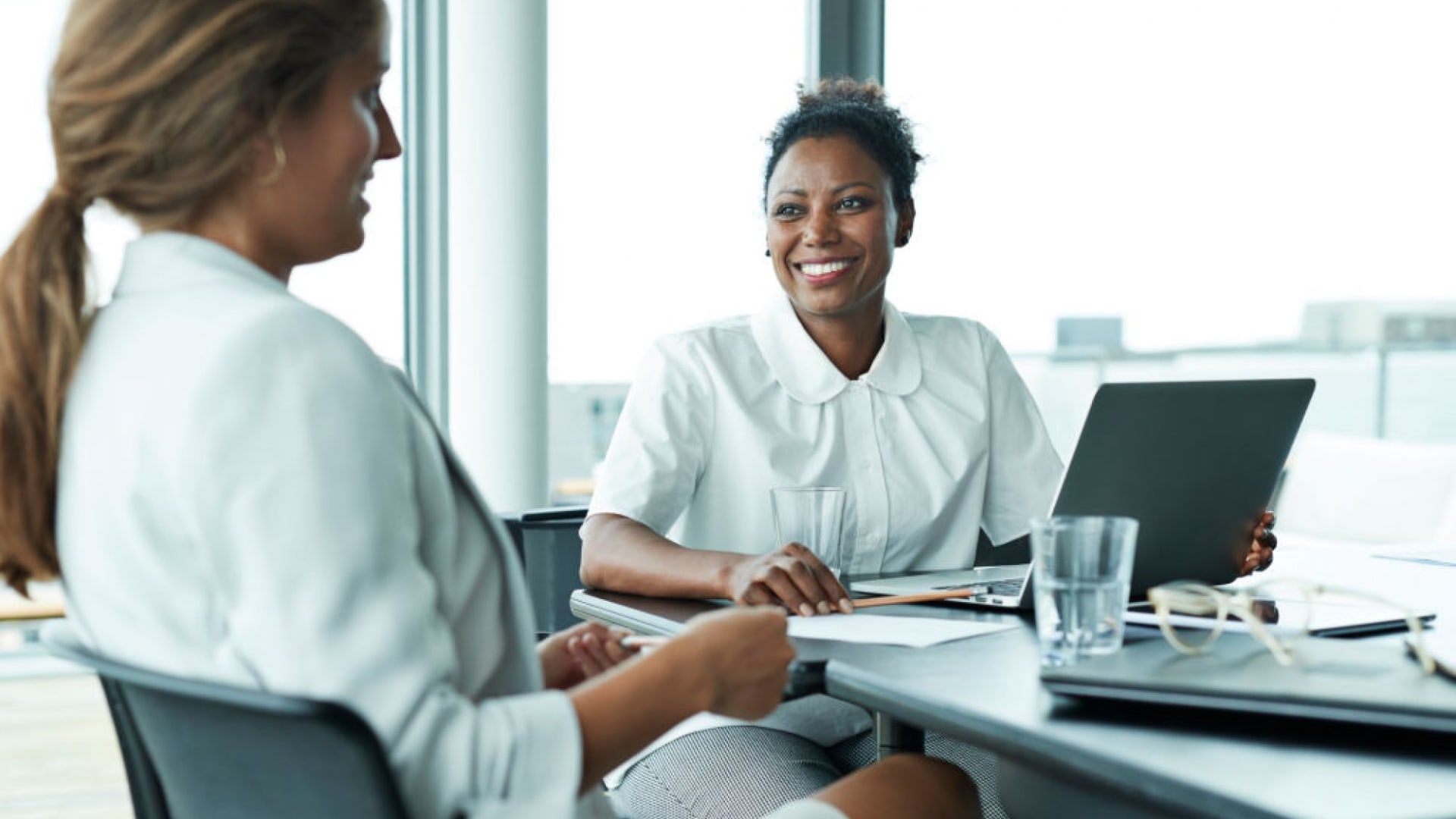 We've officially passed the one-year mark of our lives turning upside down. For most business owners and their employees, this was a challenging and uncertain year. However, incredible stories of hope emerged from small businesses and communities across the country. Reflecting on this milestone, we've embraced both new ways of working and newfound flexibility within our lives.
As we look toward the future of work, it's important to revisit and balance the expectations and needs of your employees with your business objectives.
Small-business owners, here are three questions to ask yourself as you approach what's next:
1. What are you hearing from your employees?
Make time to sit down with your employees or host a survey where they can share their thoughts with you candidly. Are they saying they're ready to get back to the office? Are you hearing some share that they prefer to work from home a few days a week? The answer for what your business and employees need probably isn't concrete. Enter the hybrid workforce model, a balance of the old and the new and a likely reality facing many small-business owners.
Although some of your staff may be longing to get back to working in an office, others have probably adjusted to the flexibility of working from home. When connecting with your employees, no matter their opinion, it's imperative to make sure they understand that opinion is heard and that they feel validated.
How can you provide additional support to employees during this new change in their lives? Consider a return-to-office plan for your business that offers flexibility for diverse working styles, so your team members will be motivated to continue putting their best foot forward. That way you can stave off attrition and create a positive experience for all.
2. How will you adapt and foster a sense of connection?
Through the course of the pandemic, businesses have shifted the way they work and found new ways to stay connected. How your employees communicate with one another of course depends on a number of factors, including where the staff works, their roles, and customer needs.
We've all embraced virtual meetings, but employees may be experiencing Zoom fatigue. If you move to a hybrid model, how can you make sure your remote employees feel connected to those back in the office? I recommend finding time for the team to simply catch up, with no meeting objectives other than to be together (virtual and in-person). It's been a while!
3. What is your vision for the future?
What you do now will create the path for the future of your business. Think about what has worked well for your company within the last year and what challenges you may have faced. Now, consider how your employees can help mitigate those challenges moving forward.
While there may be some light at the end of the tunnel, it's likely that some things that were once considered "normal" won't work anymore. As a leader, the last piece of advice I can offer is to give yourself some grace to figure it out. And The UPS Store offers small-business services to help with any needs that arise as you figure out what's next for you and your business.
In the meantime, offer as much support to your workforce as you can. Through all of this, one thing that has stayed the same is that small-business owners need to be prepared and ahead of the game.
Apr 14, 2021