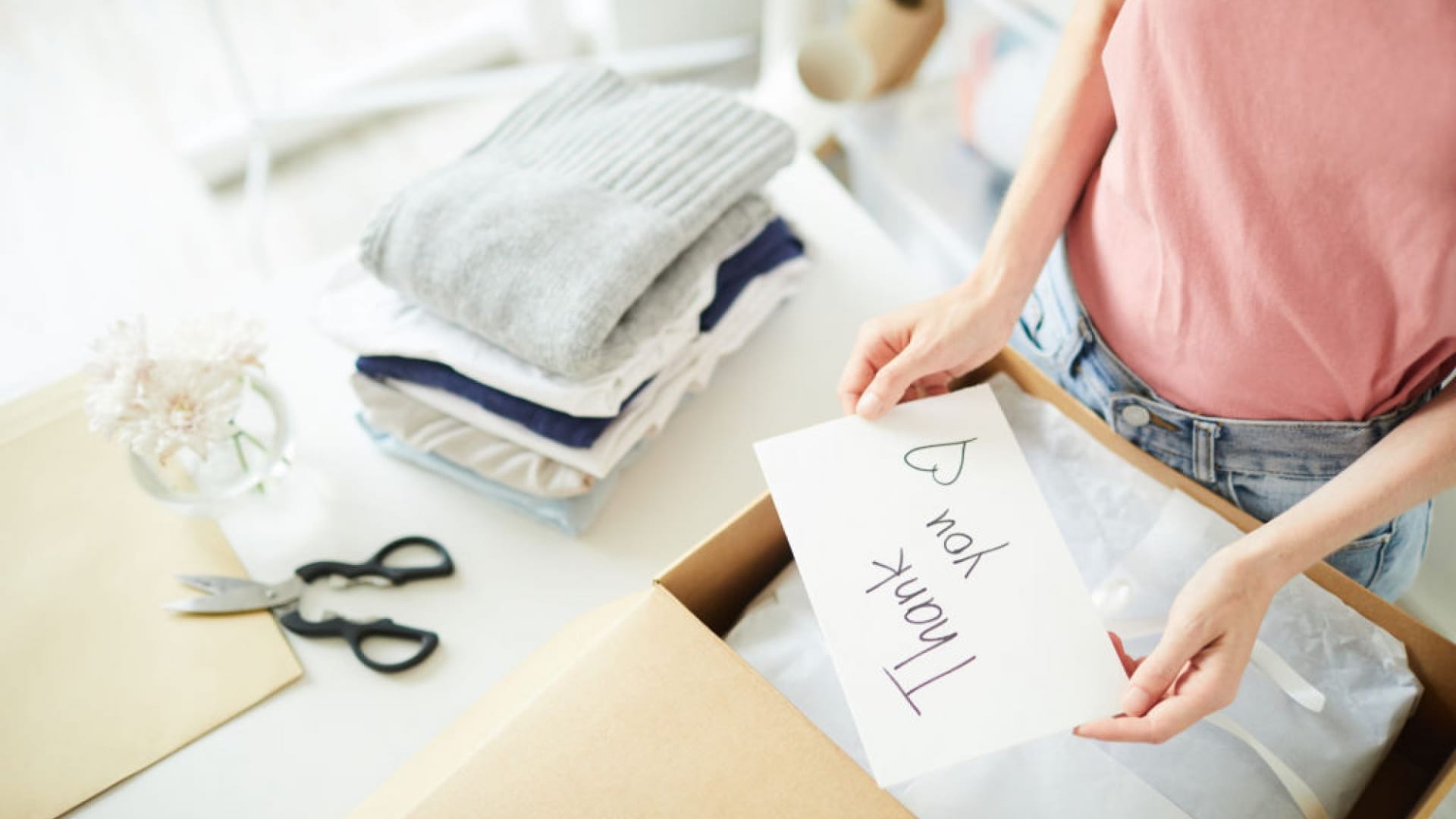 Small businesses are the backbone of our society and economy, and behind small businesses are the employees, customers and suppliers that keep them running. This holiday season, I encourage all small business owners to leverage the power of thankfulness and consider how they can give back to those who supported them during this difficult year.
Gratitude is powerful, and even more powerful when expressed during the hardest of times. Show your appreciation to those around you this year with these simple, but meaningful ideas:
1. Acknowledge Employees
Small business employees have been through a lot this year. Many have stuck it out through thick and thin, picking up extra roles, wearing different hats, and putting in extra hours on nights and weekends to keep doors open and customers happy. Show your employees just how thankful you are for their tireless work and sacrifice by writing them good old-fashioned thank-you notes. Get specific about times they really showed up for your business. People appreciate it when their efforts are acknowledged and remembered. Or, consider giving a unique gift to each employee -- one that represents that person or made you think of them when you saw it. It's easy to purchase the same thing for everyone, but a gift means so much more when it's genuine and individualized. Depending on your business model, consider awarding bonus time off around the holidays. Employees will certainly appreciate the extra time to relax and spend time with their families at the end of a stressful year.
2. Reward Customers
Customers are the obvious lifeline of small businesses, so it's important to find opportunities to give back. Let your customers know how grateful you are for their support by offering them a gift or experience they wouldn't otherwise receive from your business. For local restaurant owners, this could be a "thank you" dinner with a select menu of specialty items for the first 100 customers who sign up. For a service provider, consider offering a special deal for a customer's next service or a BOGO deal that encourages them to invite a friend. A local gift shop or clothing store could make a limited edition "thank you" product for the first 50 customers who stop by. When done right, thank-you campaigns can also be used as an opportunity to strengthen customer loyalty while gaining new customers. No matter the method you choose, customers will appreciate knowing their dollars went to a business that values their business in return.
3. Thank Suppliers
Building strong relationships with suppliers, in turn, strengthens your business. Reach out to let your suppliers know you couldn't have done it without them this year. Send a personal note of gratitude or a holiday basket with your products included. Suppliers will appreciate knowing they had a positive impact on your business during difficult times. Consider taking to social media for weekly "supplier shoutouts" or even establishing a "Supplier of the Year" award. Suppliers rarely get credit and often remain behind the scenes. Use this holiday season as an opportunity to bring them into the spotlight.
The holiday season may look different this year, but one thing that will remain the same is our ability to express gratitude. End the year on a good note with employees, customers, and suppliers by taking the time to invest in thankfulness. Your employees will feel valued, your customers will remain loyal, and your suppliers will continue to show up for your business.
Nov 17, 2020