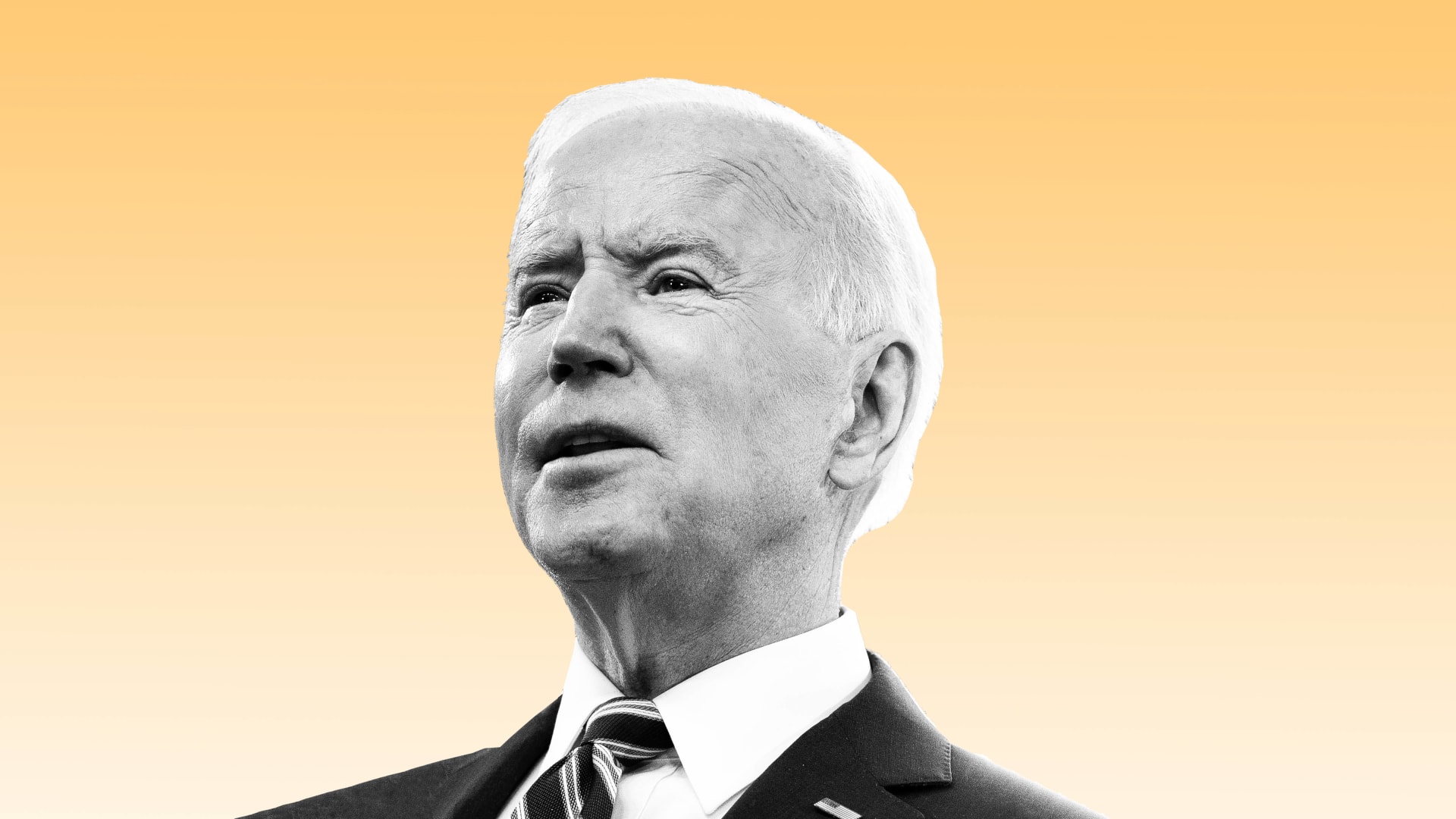 The proposal spans a range of infrastructure projects, including an expansion of broadband access, a boost for R&D funding on the order of $180 billion, and fixing the nation's crumbling roadways and bridges. It also calls for $2 trillion in corporate tax increases over 15 years to pay for it. Biden unveiled the proposal, dubbed the American Jobs Plan, at a trade school in Pittsburgh on Wednesday. Democrats want to pass it by July 4.
"Two years ago, I began my campaign here in Pittsburgh, saying I was running to rebuild the backbone of America," said Biden. "And today, I return as your President to lay out the vision of how I believe we do that--rebuild the backbone of America."
Construction, Broadband, R&D.
That vision includes plenty of inducements for small businesses: Obvious beneficiaries include construction firms, which would be deployed to repair and modernize 20,000 miles of highways, roads, and main streets. And they would fix what the White House deems the 10 "most economically significant" bridges in the country.
The plan also calls for expanding broadband access across America--particularly in rural and underserved communities--which may help improve the efficacy of companies' ability to work outside of the nation's three main tech hubs: Boston, New York, and San Francisco. While Biden says he'll offer broadband subsidies for low-income households, he notes that the solution is only temporary. He'd also work with Congress to reduce internet-access prices for all Americans.
The biggest benefit for startups includes the establishment of grant and incentive programs for state and local governments and the private sector to build a national network of 500,000 electric vehicle chargers by 2030. The president would also invest $180 billion in research and development. Among other things, the R&D effort would beef up America's research infrastructure, which would be allocated across the federal agencies, including the Department of Energy. The plan also notes that half of those funds will, importantly, be reserved for historically Black colleges and universities (HBCUs) and other minority-serving institutions, including the creation of a new national lab focused on climate that will be affiliated with an HBCU.
The Tax Bill.
Of course, paying for all of these projects is another story--and one that remains unclear. On Wednesday, Biden noted that this infrastructure plan would work alongside his still-forthcoming Made in America Tax Plan, which is expected to hew closely with his campaign proposals.
On the campaign trail, Biden called for rolling back many of the tax cuts authorized under Donald Trump's key legislative achievement: the Tax Cuts and Jobs Act (TCJA) of 2017. Specifically, Biden would revise the corporate tax rate to 28 percent from 21 percent. Prior to the TCJA, the top corporate tax rate was 35 percent. And he'd reset the top individual bracket to 39.6 percent, from 37 percent, for those with incomes above $400,000. That could directly affect pass-through entities like limited liability companies and S Corps.
Biden may also favor letting various tax incentives for businesses expire. To name two: The research-and-development tax credit, which in 2022 requires businesses to amortize expenses over five years rather than doing so immediately, as is the current case. And full expensing for short-term business investments will begin phasing out in 2023.
There's also the section 199A qualified business income deduction, which Biden has said he'd want to phase out for taxpayers with incomes over $400,000. That provision, oft referred to as the "pass-through deduction," allows certain types of businesses to deduct up to 20 percent of their qualified business income--that is, money generated through the normal course of running an active business.
Altogether, the tax hits will be painful for many businesses, says Karen Kerrigan, president of the Small Business & Entrepreneurship Council, a nonpartisan advocacy group in Vienna, Virginia. "Raising taxes on corporations may have some appeal with the public, but SBE Council will remind Biden Administration officials that most C Corps are small businesses--84.8 percent having fewer than 20 employees."
In addition, Kerrigan notes that the downstream effect of higher taxes on large businesses could eventually hit small companies that may serve as suppliers or subcontractors. Moreover, she adds, "It is especially vital now that the U.S. stay tax competitive in the global economy with big actors such as China pressing the accelerator on investment and innovation."
Apr 1, 2021