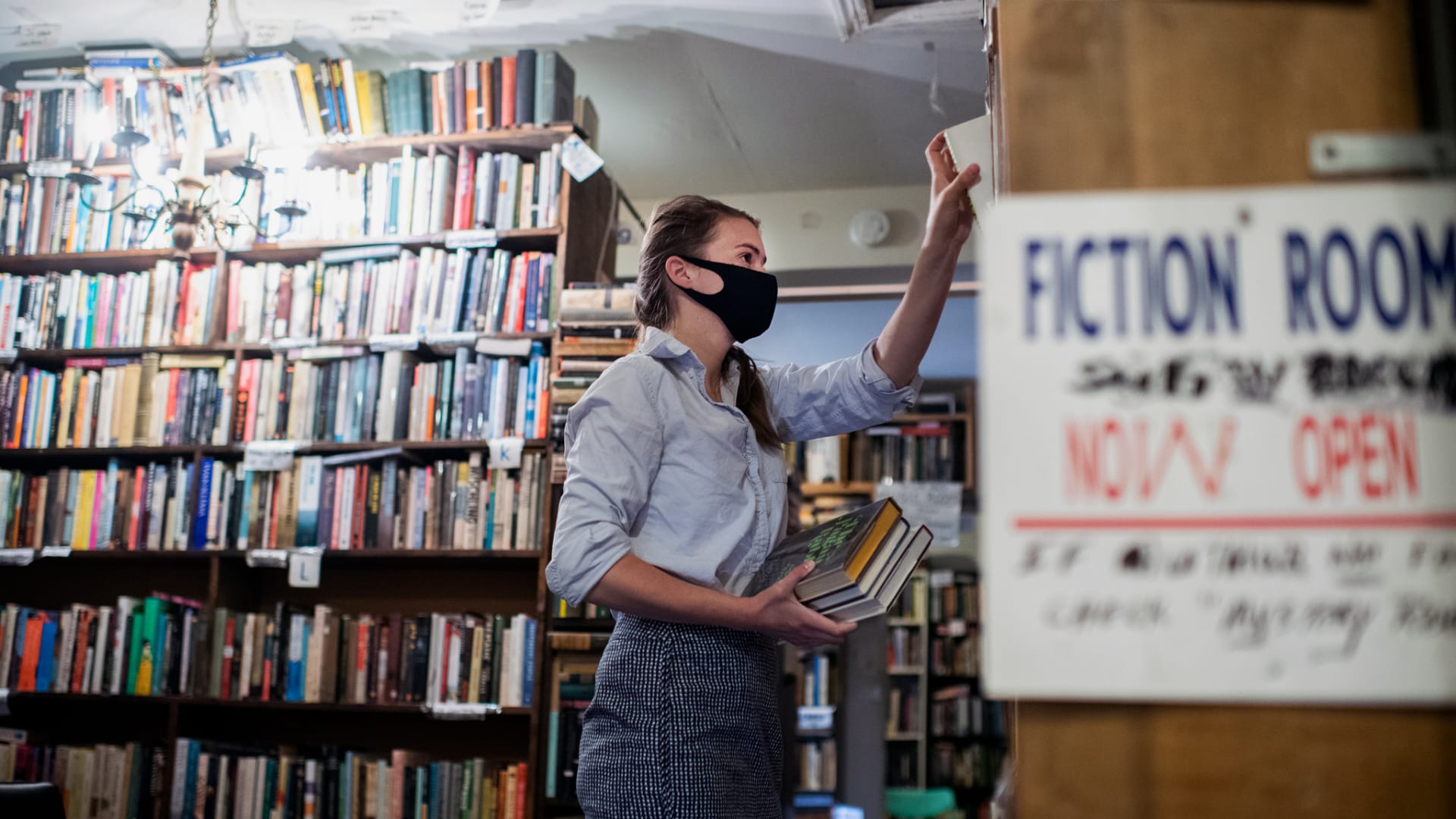 The now $1.85-trillion social spending and climate change plan -- which was cut nearly in half from an earlier $3.5-trillion proposal -- still contains many of the bill's original provisions, such as universal pre-K and clean energy upgrades. Yet some benefits that the White House formerly promoted as beneficial to small businesses in particular are gone or much diminished.
Employer subsidies for offering paid leave have disappeared from the plan. So too have efforts aimed at fortifying the lending programs offered by the Small Business Administration. The intent of the cuts is to reduce the size of the overall package to make it more appealing to some Senate Democrats -- including Joe Manchin (D-WV) -- who have tied their approval to a smaller price tag.
Earlier budget resolution proposals called for an extension of employer-subsidized paid leave -- with 12 weeks of paid leave by year 10 of the program -- and three days of bereavement leave per year starting in year one. The Families First Coronavirus Response Act, first passed on March 18, 2020 and extended through September 30, 2021, by the Economic Aid Act, fully subsidized enhanced paid leave benefits for all employers.
The expanded child care tax credit, another program the White House previously painted as key for small businesses, would only get a one-year extension under the new plan. The new framework has the existing $3,000 credit for children 6- to 17-years-old or $3,600 credit for children under 6 extending through 2022, while an earlier proposal had the benefit lasting through 2025. Presumably, after 2022, the child tax credit would revert to $2,000 per child.
There's no mention of an earlier proposal to allow the SBA to engage in a direct lending program aimed at helping improve capital access among companies led by founders from underrepresented groups or those who may be located in economically disadvantaged communities. Nor is there any nod to Biden's formerly stated idea to inject "billions of dollars" into the SBA's flagship 7(a) loan program. Biden had also been expected to ask Congress to seed a new financing facility to allow the federal government to co-invest with private capital in small manufacturers, and he said he would call for an increase in federal contracting opportunities for small businesses.
It's unclear if the plan, in its current form, would net any support from Republicans. However, since Democrats maintain marginal control over both the House and the Senate, they do not need any GOP support for "reconciliation" or budget bills. They do, however, need Democrats to fall in line.
Smaller companies may be cheered by the fact that tax increases, in a traditional sense, seem to be off the table. Biden has long called for overturning much of the Tax Cuts and Jobs Act of 2017, the sweeping $1.9 trillion tax reform law passed under then-President Donald Trump that cut the corporate tax rate to 21 percent from 28 percent, among other things. Although that plan has largely failed to increase business investment levels, Senate lawmakers, including Kyrsten Sinema (D-AZ), are digging in their heels against raising taxes at all.
That means a plan to phase out the Section 199A qualified business income deduction for taxpayers with incomes of more than $400,000 may not come to pass, which is a good thing for anyone making more than that amount. Qualified business income is defined as money generated through the normal course of running a company and does not include capital gains. Yet tied into this phase-out proposal was a measure aimed at increasing the fairness of the deduction, so professional services providers like lawyers, accountants, and dentists could also access the deduction, which they can't currently do.
Revenue raisers like this would be replaced by, among other things, a 15 percent minimum tax on book income -- that is, income before taxes and the amount most often disclosed to shareholders -- of "large, highly profitable" corporations. While it's not clear what "large" means in this respect, corporations with more than $1 billion in profits that report to shareholders would be expected to comply.
There's also a plan to levy a new surtax on the income of multi-millionaires and billionaires -- or the wealthiest 0.02 percent of Americans. The surtax, amounting to 5 percent, would kick in on incomes above $10 million, and there would be an additional 3 percent surtax on income above $25 million.
The plan would also prevent some wealthy taxpayers from utilizing a tax loophole allowing them to avoid paying the 3.8 percent Medicare tax on their earnings. As the tax mainly applies to compensation, pass-through businesses can elect to categorize more of their business income as profits rather than compensation -- thereby avoiding paying a portion of the tax. This change likely would only affect those with incomes of $400,000 or more, as Biden has vowed to not raise taxes on any Americans who earn less, suggests Garrett Watson, an analyst from the Tax Foundation. And the exemption, he adds, would likely remain for those with incomes below this amount.
Of course, Biden's Build Back Better Framework is just that: a framework. So many of the details of the actual bill, which lawmakers are actively negotiating, are still unknown. Lawmakers are expected to clear a deal any day.
Oct 29, 2021