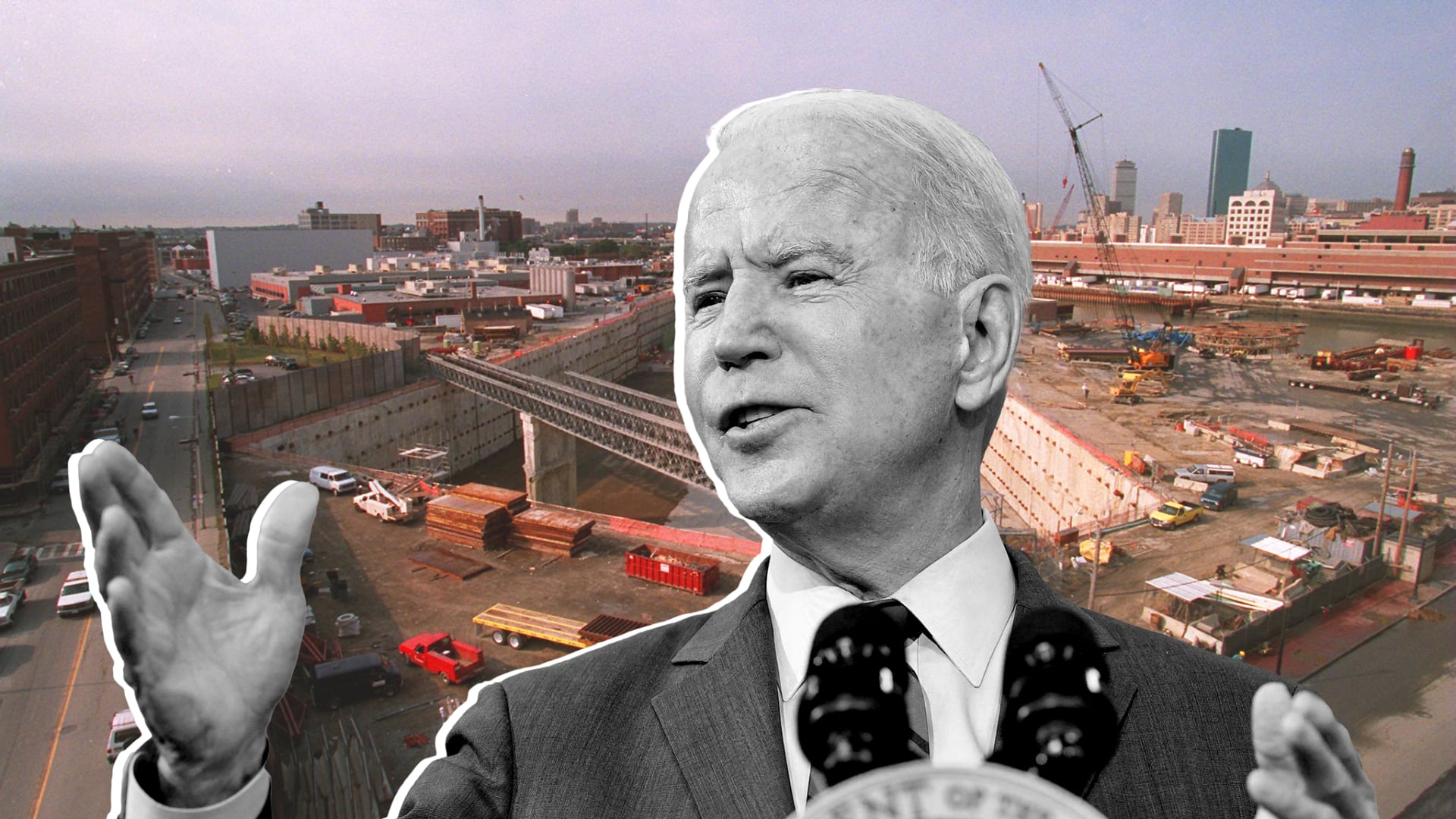 President Joe Biden on Thursday threw his support behind a $1.2 trillion infrastructure plan that would plow billions into shoring up America's crumbling bridges and highways and upgrading key ports and transit systems.
The plan is the outcome of bipartisan negotiations among 10 members of Congress and, importantly, won't be funded by tax increases. Instead, the proposal calls for closing the tax gap--that is, boosting IRS enforcement of tax dodgers--and redirecting unspent emergency relief funds.
While small businesses, particularly those in the construction and critical infrastructure spheres, will likely cheer this legislation, the spending level is more than $1 trillion less than what Biden had initially proposed in his American Jobs Plan.
The America Jobs Plan had plenty of support among small businesses. In a recent survey from Small Business for America's Future, an advocacy group, 80 percent of the more than 1,000 small-business owners surveyed said they support it, and 72 percent said that the infrastructure investments will help small businesses. That poll was taken before the latest agreement was cobbled together.
The latest version accounts for several key business-friendly elements, such as $65 billion for broadband infrastructure and $7.5 billion for building out a national network of 500,000 electric vehicle chargers along highways and in rural and disadvantaged communities. There's $109 billion for rebuilding roads and bridges.
Based on the outline, at least one big provision didn't make the cut: Biden had previously called for investing $180 billion in research and development. The funding would have benefited America's research infrastructure, allocated across the federal agencies, including the Department of Energy. Half of those funds were to be reserved for historically Black colleges and universities (HBCUs) and other such institutions, including the creation of a new national lab focused on climate affiliated with an HBCU.
Even though the framework is bipartisan, getting the bill passed is hardly assured. One sticking point: Lawmakers plan to repurpose unused funds from 2020 emergency relief legislation, some of which is targeted to health care providers who may still want access to it. That's going to "create a lot of friction," says Jennifer Walsh, a public affairs director with Foley & Lardner, a law firm in Washington, D.C. "I know there's a lot of anxiety in the health care provider community. There are still some unspent funds in the provider-relief fund."
Progressive Democrats are also reluctant to bless the measure without first seeing a reconciliation bill--that is, Biden's American Families Plan--which would include a lot of the elements they prize, such as making permanent a crisis-era expansion of the earned income tax credit as well as tuition free community college and pre-kindergarten.
The Families bill is expected to also contain tax increases on the wealthy and boost the corporate tax rate to 28 percent from 21 percent. Prior to passage of the Tax Cuts and Jobs Act in 2017, the top corporate tax rate was 35 percent.
This tax boost might rub some lawmakers the wrong way but Walsh believes the bipartisan momentum will prevail. "I don't think they would have worked so hard to negotiate this," to let taxes get in the way, she says. "I have to believe they are looking for a win."
Jun 24, 2021