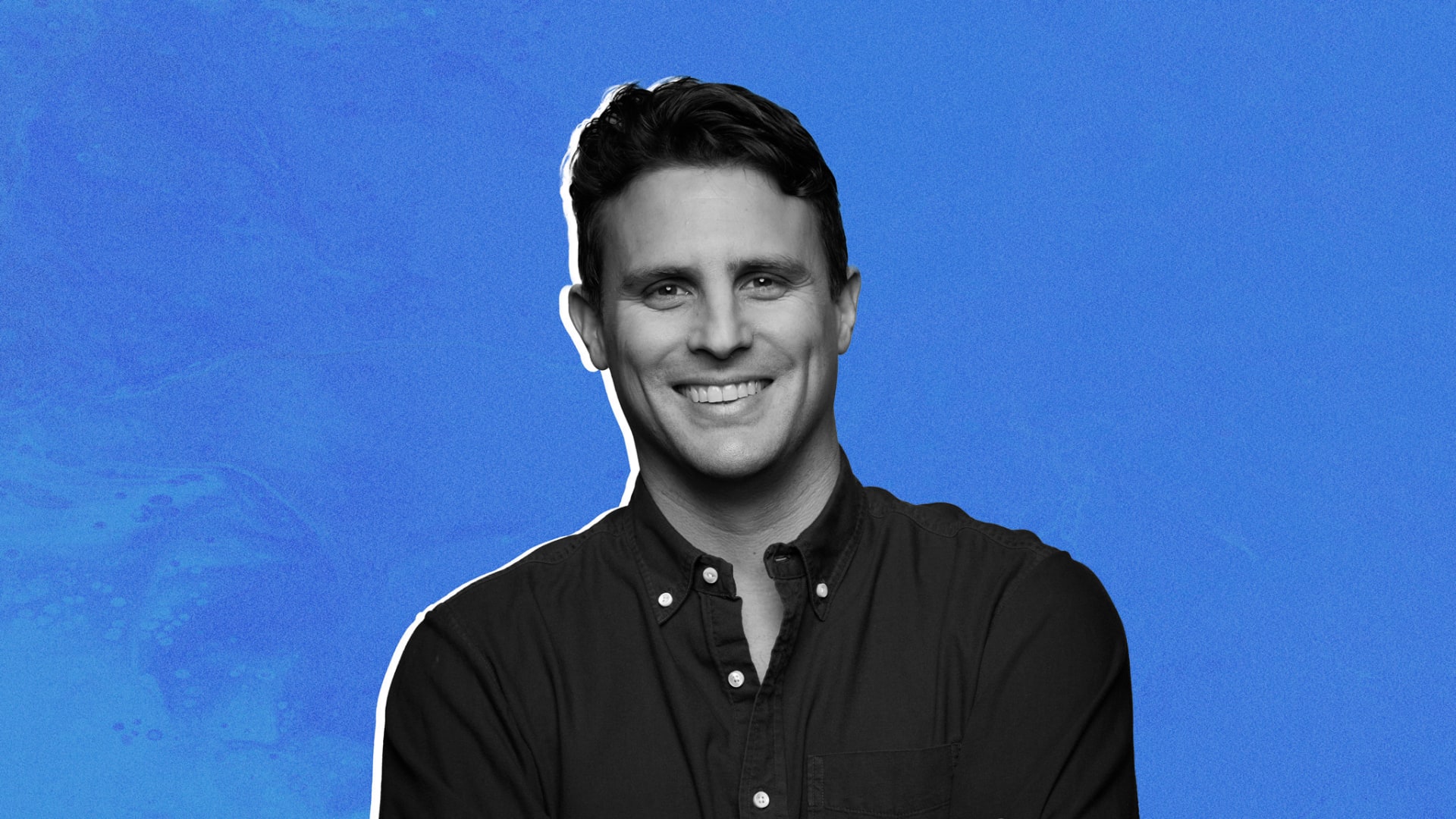 A decade after launching Dollar Shave Club as a no-frills, $1-a-month razor startup, and five years after selling the company for $1 billion to consumer products giant Unilever, Michael Dubin is stepping down as CEO. While he plans to remain as a special adviser and board member, former Sur la Table CEO Jason Goldberger, an e-commerce veteran, will replace Dubin, effective January 19, 2021.
Dubin lasted longer than most founders have in a similar position. Typically, entrepreneurs--being a squirmy bunch--can't wait to leave and stay only as long as contractually obligated. While it's unknown what Dubin's contract stipulated--he declined to say--five years is a long time to stay put.
Dubin tells Inc. that he wanted to make sure the ship was sailing smoothly before he left. "There was no real magic to the timing," he says. "We needed to feel like the business was on solid footing and ... that we found a capable leader to take the helm."
Unilever has been a light-touch owner, and DSC maintains its corporate independence and thus a degree of autonomy. Ben and Jerry's, another Unilever subsidiary, has enjoyed a similar arrangement after being acquired in 2000. Still, Dubin has a boss, Sunny Jain, president of Unilever beauty and personal care globally and chair of DSC's board.
When Dubin first broached the subject of stepping down a year ago, Jain asked for more time, Dubin says. DSC was heading into its biggest year yet. After being a direct-to-consumer brand exclusively, in October of 2020 DSC was set to launch into omnichannel marketing with Walmart--a shift that had been years in the making. The company also launched a snazzy redesign with a new color pallet (coral on a navy background) and logo. Its Walmart lineup includes razors and shave-aid products. There's a four- and six-blade bundle with shave butter--ranging in price from $9.88 to $14.88.
So far, so good. Neither Unilever nor Dubin would talk numbers; yet Dubin noted that DSC has grown every year and continues to grow. What's more, he adds: "We're poised for omnichannel growth in 2021 ... I'm hopeful that we'll be able to, in the next year or two, turn our guns toward omnichannel international."
This kind of script change for a DTC company is common enough these days--even in the middle of a pandemic, in which consumers are shopping far more online. Andy Dunn, the founder of Bonobos, said as much in an interview with Inc. last February, shortly after he left Walmart, which had snapped up his company for $310 million in 2017.
Dunn had, in 2016, penned a foundational treatise on how to launch a digitally native vertical brand--a blog post that would inspire countless follow-on DTC brands. Today, he's singing a different tune, suggesting, too, that omnichannel is a must. Specifically, he thinks a hybrid of direct to consumer and omnichannel--or "omni direct to consumer"--is the ideal model these days. "It's prudent to start with a hybrid of your own online distribution, your own offline distribution, and potentially select wholesale partnerships," says Dunn.
Of course, entrepreneurs change their minds. But the degree of the flip is telling. It could be that acquired, founder-led companies at some point simply drink the Kool-Aid and start espousing the parent company's message. It could also be that DTC-only companies are just too tough to maintain--much less grow--over time.
That's something Dubin alluded to. After landing millions of subscribers when a hilarious YouTube video in which he appeared went viral in 2012, the company eventually booked $225 million in 2016 sales. In its first few years, DSC shaved market share from stalwarts and added fuel to the subscription-box and DTC startup craze.
Competitors swarmed and the cost of customer acquisition overheated--particularly on online platforms where users click through an ad to join, says Dubin. "Facebook was flooded with direct-to-consumer businesses all fighting for eyeballs," he says, and adds that given the limited real estate, at some point the law of supply and demand kicks in. "The less of something there is, the more expensive it gets. And what ended up happening is it made growth expensive."
Dubin still believes that direct to consumer is a great way for a brand to start up; it just shouldn't be your end game. "Ultimately, I do believe that you will need an omnichannel approach, as consumers crave [in-person] experiences," he says. "And the more immersive and unique experience that a brand can offer, I think the better off they're going to be in terms of breaking through the noise."
Of course, he'll have plenty of time to think about all of these things soon enough. Though he claims to not have any big new business ideas brewing, you can bet Michael Dubin will not sit out for long. Says he: "I'm not somebody whose brain sits on idle."
Jan 15, 2021