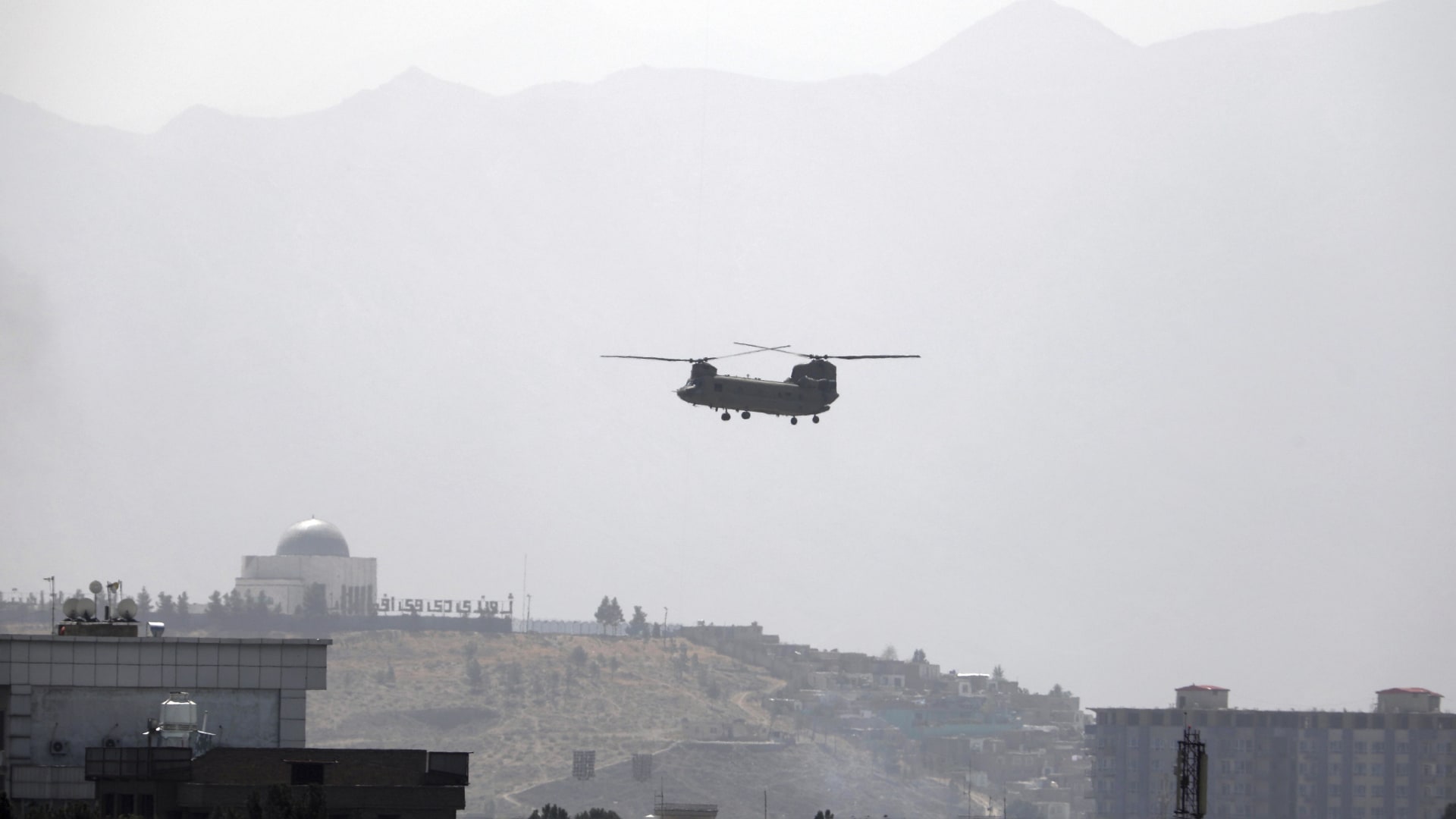 Few business owners took to heart the withdrawal of U.S. troops from Afghanistan and the chaos that followed more than Daniel Markes. He's the founder and CEO of Markesman Group, a Newport News, Virginia-based federal contractor, but also, a veteran of the two-decade Afghan War.
"I've been supporting the Afghan people since I was 24, so basically my entire adult life," says the now 35-year-old entrepreneur, who worked as an intelligence analyst for the U.S. Air Force in Kabul. "It's sad that they will never be able to experience the freedoms that we have in our country."
The pullout has also cut into his bottom line. After peaking at 20 to 25 percent of his company's annual revenue in 2019, which stood at $5 million, Markes had to let go of 90 percent of just his Virginia-based team working on Afghanistan-related projects in 2020 as a result of reduced need. "After the drawdown of ISIS [the defeat of Sunni militants led by the Islamic State in Iraq and Syria], for a while there has been barely a need for intelligence support in the Middle East." And even if the recent chaos should spur renewed interest, Markes says he's now questioning whether he'd even vie for future contracts in the region. "We've already had folks contact us. I have to determine if I'm willing to let my guys get involved with that again. I'm not sure what the business case would be for that."
Like Markes, many federal contractors working in the region had already seen their business curtailed in anticipation of a troop drawdown well before it actually happened. President Biden had set the pullout date ahead of the 20-year anniversary of September 11 terrorist attacks on the U.S. But there had been discussions surrounding troop withdrawals in both the Obama and the Trump administrations.
Yet, as of last April, the contractors working for the Defense Department employed more than 16,800 workers in Afghanistan, where contracted services have cost the Pentagon $107.9 billion since 2002, according a Bloomberg Government analysis. Beyond things like intelligence and logistical support, contractors supply the military with everything from aerial vehicles and heavy machinery to food, lodging, and laundry services.
For companies still fueling these operations, the good news is that a drawdown almost certainly won't affect your business immediately, says Max Sawicky, a senior research fellow at the Center for Economic and Policy Research, a think tank in Washington, D.C. "These contracts can be over an extended period, so you can't just cancel them, typically," adds Sawicky, who spent 10 years working as an economist at the Government Accountability Office, a nonpartisan congressional watchdog.
Sawicky notes further that the infrastructure bill currently wending its way through Congress should hearten those expecting losses. "Federal spending is going to balloon," he says, noting that vendors in a variety of industries like construction and technology will likely benefit. The drawdown "changes the need for toilet paper and what troops need, but I'd be very surprised if there wasn't a continued push in the direction of A.I. and robotics. There's always been an arms race there."
Yet even toilet paper can go somewhere, notes Paul L. Gunn Jr. His Huntsville, Alabama-based contracting firm, KUOG Corporation, supplies the military and other agencies with all kinds of materials, from air-lift equipment and pallets to food to equipment used to break down and repackage lodging accommodations and other necessities. While supporting troops in Afghanistan accounts for 20 to 25 percent of his business, which generated $12.5 million in 2020, he's not worried about any blowback from the U.S. withdrawal.
"If they are pulling out of Afghanistan, it doesn't mean they're not going somewhere else," says Gunn. In his experience, the federal government might just shift materials and resources from one place to another. He mentioned Haiti as being a logical place to apply resources, and China has become a focal point among lawmakers, he adds. "If one service contract got shut down, they just move people over to another. We follow where the war fighters are going."
Yet Gunn has also been smart enough to diversify his customer list beyond the government, working with manufacturers that currently supply him with military-grade equipment to offer products that can be sold to public companies. "We're taking our time trying to identify new opportunities," he says noting that Walmart and Target and some of the bigger construction firms are on his list.
The reason for his push into other outlets didn't result from the troop withdrawal, says Gunn. Instead, it was Covid-19 that set him on the path. He noted that early in the pandemic, seeing businesses shut down gave him pause but also made him feel grateful he had the government as a customer. "The government was still operating," he says. But what if it wasn't, he wondered? What then? To some degree, the Afghanistan withdrawal simply represents the loss of a customer, and he's now trying to compensate. "I am taking a strategic approach."
Aug 19, 2021